Greek Cypriot officials warn of consequences to negotiations as dozens of former Varosha residents await return
Dozens of Greek Cypriots from Varosha who were displaced in 1974 may be a step closer to returning to their homes, after Turkish Cypriot authorities in the north began clearing a new entrance to the ghost town, but the government in the south is urging caution with serious consequences to peace talks.
Local media on Wednesday published images of trucks and bulldozers in a closed section of Varosha, the island's most popular ghost town.
Known as Maras in Turkish, Varosha had been kept closed to civilians since summer 1974 as it was destined to return under Greek Cypriot administration as part of a negotiated peace deal between the two sides of the ethnically-divided island.
But crews were seen Wednesday clearing barrels and debris in the northern pass of a main road within an area of 3 square miles, some 3.5% of the fenced-off town, which was demilitarized in an ongoing attempt to invite displaced Greek Cypriot property owners to return under Turkish Cypriot administration.
More works were reportedly expected to take place in what was described as "phase two" of the opening, when crews will lay down the string of utility networks, including pipe work for water distribution and electricity for street lights.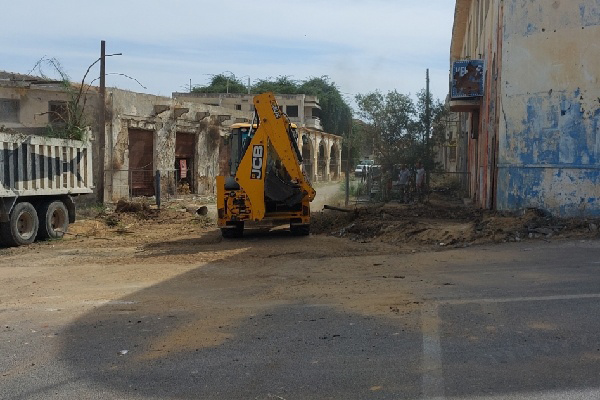 Last week Turkish Cypriot leader Ersin Tatar reiterated the controversial move was "a struggle for a two-state solution in Cyprus from now on," saying a federal solution favored in the Greek Cypriot south had "not yielded any results for 50 years."
'It is their choice for the Greeks to settle here again and bring them into the economy, they can come or sell if they wish'
"Applicants to the Immovable Property Commission will be able to regain their properties. It is their choice for the Greeks to settle here again and bring them into the economy. They can come or sell if they wish."
At least 37 Greek Cypriot property owners, who filed an application with the internationally-recognized IPC for the return of their properties, were said to have been approved.
But Greek Cypriot officials have cried foul over the move, citing UN resolutions and a recent presidential statement from the Security Council that condemned Turkey over Varosha and called for a "need to avoid any unilateral action that could trigger tensions on the island and undermine the prospects for a peaceful settlement."
But Ankara dismissed the criticism and argued the move was a response to political developments over the issue.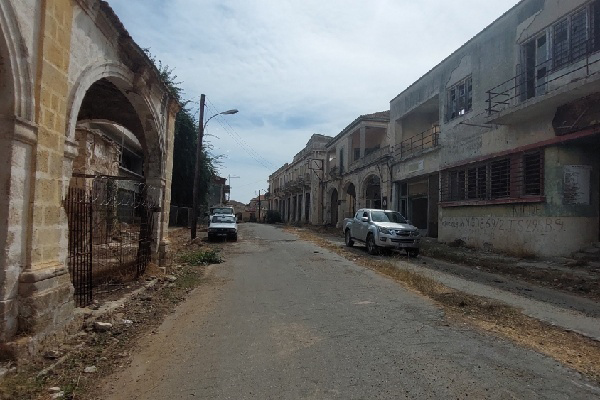 UN-backed plans failed to reunify the island time and again, prompting Turkish Cypriots earlier this year to introduce a two-state paradigm as Greek Cypriots rushed to renew their commitment to a bizonal, bicommunal, federal model.
Following recent developments this week, Foreign Minister Nikos Christodoulides has also warned that the opening of Varosha will make peace negotiations difficult.
"If the opening of the fenced town in Famagusta goes forward, then the chapter concerning land exchange will be closed," Christodoulides said.