Kathimerini Greece Newsroom
As the whole world prepares to say goodbye to 2021, a year marked by the pandemic and coronavirus mutations, we are once again canceling massive festive New Year events.
The appearance of the "Omicron" mutation brought a sweeping wave of new infections but offered little consolation even with its milder symptoms and low morbidity, according to scientists.
A quiet New Year for dozens of cities
From New Delhi to Rome, many people around the world will watch fireworks shows or other events, if not postponed, on their TV or computer.
Many Europeans describe this year's holidays as "gray" because of "Omicron". France, Britain and dozens of other countries, including Greece, have already canceled mass New Year's Eve events.
"It's very frustrating for many Londoners, but we have to take the right steps to curb the spread of the virus," said Sadick Khan, mayor of the British capital. "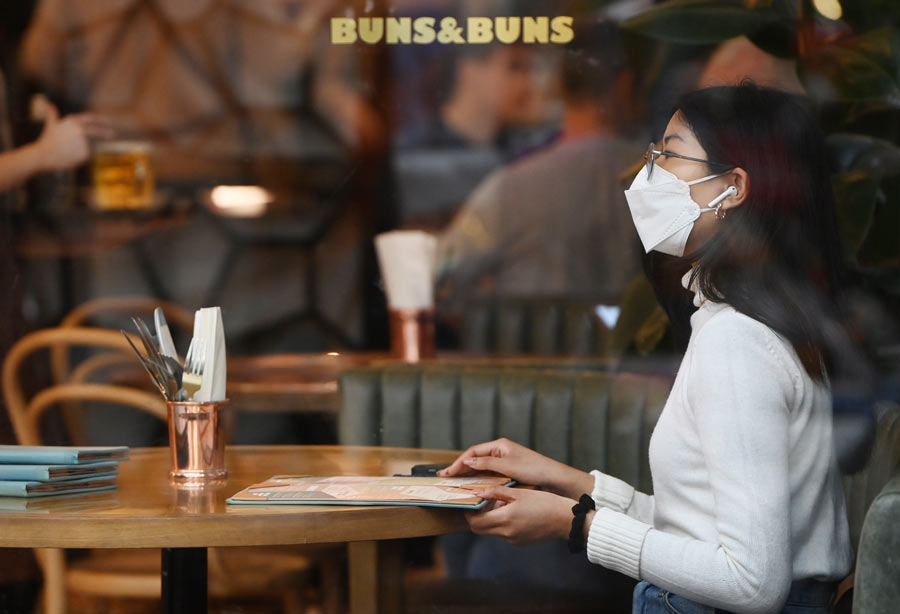 Woman sitting in a cafe wearing her mask at Covent Garden in London.
Instead of festivities, the BBC will broadcast a show about the most important and impactful events of 2021.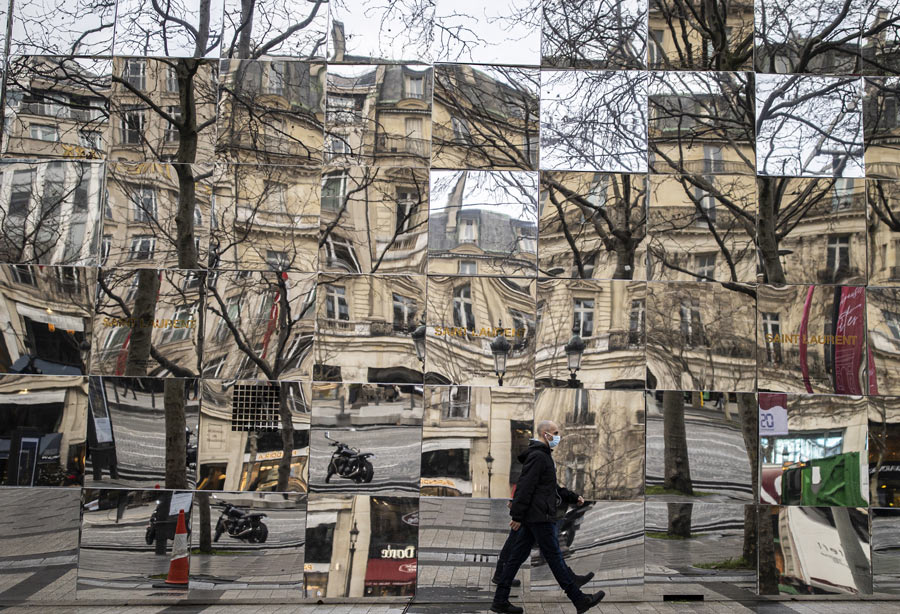 Pedestrians wear masks walking on the Champs-Elysees.
Also in Paris, residents and visitors, worried about the rapid spread of the Omicron mutation, will not see fireworks light up the sky over the Champs Elysees this year.
"We will not see fireworks, nor will there be DJ's playing music," a spokesman for the French capital's municipality told AFP. French Prime Minister Jean-Castex had previously announced that large public parties and fireworks displays would be banned. He even advised vaccinated citizens to take a self-test before going to a festive gathering.
At the same time, Germany imposed strict contact restrictions in order to curb the spread of the coronavirus and in Berlin, New Year's Eve celebrations along with fireworks have been canceled.
Strict measures in India, while Moscow closes Red Square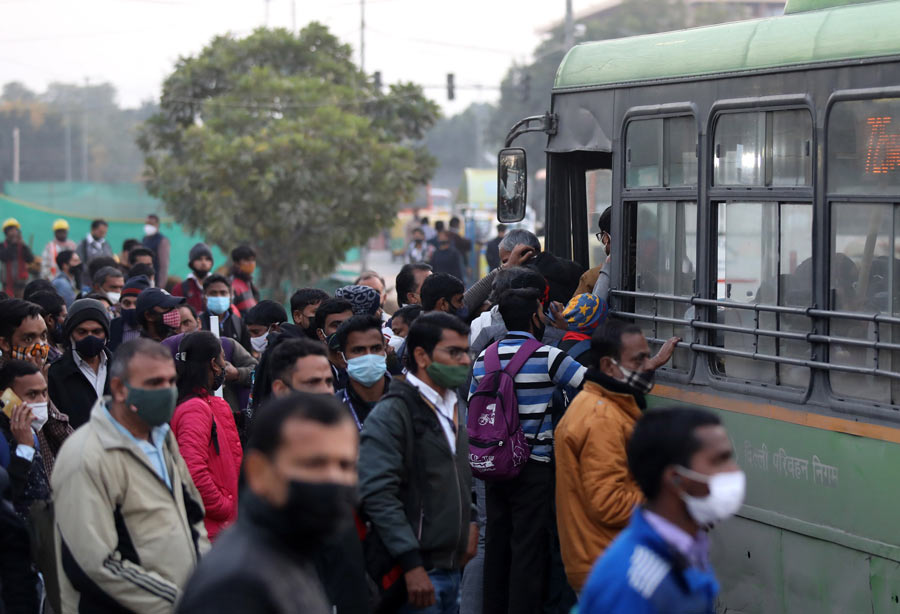 Yellow alert in Delhi from December 28 as schools, gyms and cinemas are closed.
Meanwhile in India, particularly strict measures are being imposed.  According to a recent official announcement, all social, cultural and political events are being prohibited in New Delhi.
The announcement added, "we will ensure that no event, whether festive or political, will take place".  In New Delhi, bars and restaurants will operate up to 50% capacity.
Russia will also be closing Red Square in Moscow on New Year's Eve and will not be accessible from 5 pm on December 31, 2021 until 7 in the morning of January 1, 2022, as announced by the Directorate of Regional Security and Anti-Corruption.