Cypriot health minister perturbed after nurses at Makarios hospital allegedly blocked pregnant woman from seeing doctor
A senior pastor in Nicosia says a pregnant refugee lost her twins after hospital administrators refused medical treatment due to lack of paperwork, with the health minister ordering a probe into the matter and vowing to personally escort the lady at her next appointment.
According to local media, a pregnant woman in need of prenatal care towards the end of her first trimester says she was turned away at Makarios Children Hospital in Nicosia last month after medical staff told her she did not have proper paperwork.
Daily Politis reported that the woman, described as a recognized refugee from Africa, went to Makarios in August while running a fever and having abdominal pain but administrators declined to admit her, citing issues with her registration in GESY, the state's healthcare plan.
"She went to ask for help from two nurses, who turned their backs on her and refused to allow her to see the doctor," Politis wrote, adding she had gone to Makarios three times previously but her fourth visit was fatal for the two fetuses.
A dean at Saint Paul's Anglican Cathedral in Nicosia, where the woman attends church, confirmed the story during an interview with a local television network.
'She went to the hospital to seek help but she didn't have the paperwork she needed, so the administrator... wouldn't let her have help and she lost her twin babies'
"She went to the hospital to seek help but she didn't have the paperwork she needed, so the administrator, which is the rules, wouldn't let her have help and she lost her twin babies," dean Jeremy Crocker told Sigma.
According to Politis, the woman had a medical card valid through 2029, which had been issued before she became a recognized refugee in February, but hospital administrators proceeded to revoke the document and told her as a recognized refugee she could only access medical care through GESY.
Knews understands the woman, who had not registered with GESY, did not have money to pay outside the network and so was instead instructed at Makarios to visit the Emergency Room at Nicosia General Hospital.
But ER staff at Nicosia General also turned her away, telling the woman they did not provide prenatal care.
In early August, the Cyprus Refugee Council got wind of the situation and sent a letter to the Health Ministry, which on August 12 issued a special post-surgery card to bypass red tape.
But ten days later, according to Politis, the same female nurse who had turned the woman away previously, again told her to go home if she could not cover out-of-pocket expenses, media reports said.
Health Minister Michalis Hadjipantela reportedly had met with the refugee last week after hearing about her ordeal.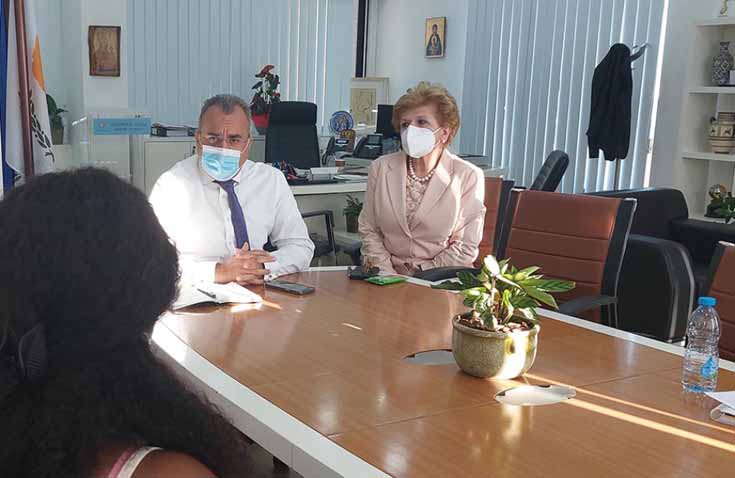 Hadjipantela ordered a probe into the matter, Politis said, adding that the minister had asked the refugee to let him know about her next medical appointment and vowed to personally escort her to Makarios hospital.
It was not clear whether the woman, an unemployed mother of two, would file a complaint with police but the minister reportedly made the probe promise during his meeting with the refugee, Politis said.
"The lady asked him to do something to change the situation, as she is not the only one suffering because of bureaucracy," Politis said.
It was reported that the woman had missed two appointments with the doctor, while Politis said the same female nurse had blocked the refugee four times from seeing the doctor while the second nurse was more willing to help.