watch video
Akel perturbed over surveillance vehicle in Larnaca shown off in a recent Forbes video
An unbelievably expensive van roaming Cypriot streets and packing spy technology worth millions has prompted Akel opposition leader to seek answers from the government, citing privacy laws and concerns.
According to Reporter, Akel leader Andros Kyprianou has issued a statement following recent media reports about a super-pimped-out ride in Larnaca, a converted ambulance truck, that was also featured in a Forbes story about an Israeli former intelligence officer.
An investor and a well-known figure in the high-tech industry, Tal Dilian, was featured in the Forbes story claiming that his van and state-of-the-art spy gear could hack into smart phones, steal content, spy on people's locations, and even intercept WhatsApp messages.
The veteran then proceeded into hacking into the device for demonstration purposes and silently installing surveillance software
Dilian founded a company in Cyprus called WiSpear which sells "long range mission intelligence vehicles" such as the van shown in the video in Larnaca.
According to Dilian, a former commander of a technology unit within Israeli intelligence, the vehicle offers a wide range of capabilities such as intercepting communications and targeting profiling services, or even providing long-range WiFi hacking solutions and geotracking.
A similar surveillance vehicle was on display at a recent conference where it revealed displays of phones and their corresponding wireless networks including information whether or not the WiFi's were locked with a password.
In the video, two men are told to walk away some 100 metres with Dilian forcing the mock target's Huawei phone to connect to his Wi-Fi hub. The veteran then proceeded into hacking into the device for demonstration purposes and silently installing surveillance software.
"No clicks required from the victim. Inside the vehicle, seconds after they're sent, WhatsApp messages from the device appear on a monitor in front of Dilian," according to Forbes.
The spy gear is primarily designed to fight terrorism and organized crime but critics also pointed out that "bad actors" could also use the powerful technology in violation of privacy laws, including governments spying on their own citizens.
One of Dilian's companies had merged with the NSO Group, which was criticised in the aftermath of the murder of Saudi journalist Jamal Khashoggi based on information that the perpetrators used the technology to spy on their victim.
While spy companies avoided responding to criticism in the press, an NSO representative recently went on record during an interview with the 60 Minutes programme in the US, saying the company had "nothing to do with this horrible murder."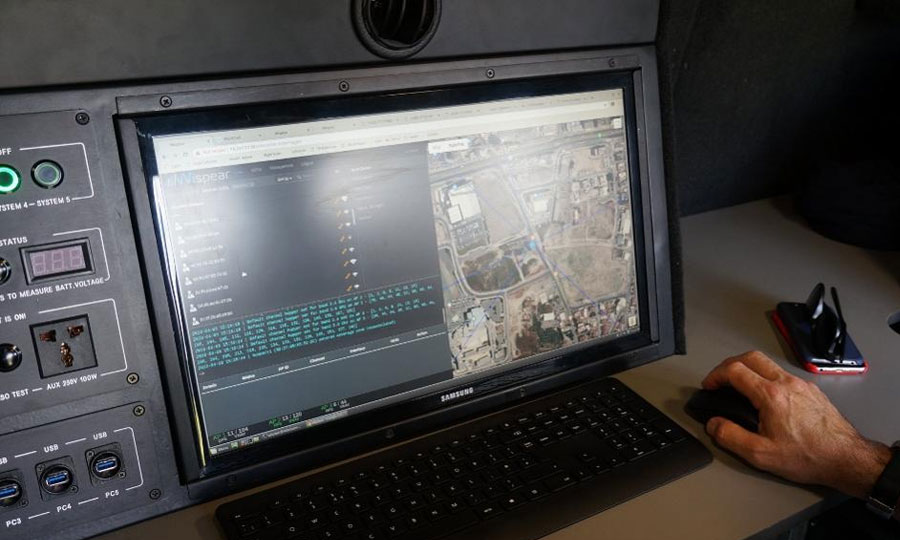 But Kyprianou raised a number of questions in his letter, calling on the government to clarify "how and why is such a vehicle in Cyprus" and under which legislation is it operating?
The Akel leader also wondered who might have been targeted on the island by the use of the spy technology.
WiSpear provides end-to-end intelligence solutions for law enforcement and intelligence agencies, according to a company statement.
The Limassol company's products are based on deep and extensive knowledge of WiFi and RF technologies, years of security and intelligence experience and a long track record in developing best in class WiFi sensors and surveillance systems.