Boating incident points to lawlessness after exchange of words between bathers and boat captain at Manolis sea caves
A recent boating incident has highlighted a local controversy in Akamas, where a leisure boat captain is at odds with visitors and authorities over his speedboats pulling too close to bathers.
According o Kathimerini Cyprus, families with children were at risk during an incident at the sea caves in Manolis Bay, Akamas, when a speedboat carrying tourists from Great Britain pulled too close to the shore.
'I'm from this area and I can pull up wherever I want,' the local captain said
Eye witnesses told Kathimerini that bathers had asked the captain to pull back his two-engine boat away from the area, with the Greek Cypriot skipper refusing to do so.
"I am from this area and I can set anchor wherever I please," the captain said.
The incident was reported to local police in Polis Chrysochous, with officers telling Kathimerini that they were familiar with the situation, adding that they had given warnings to the captain.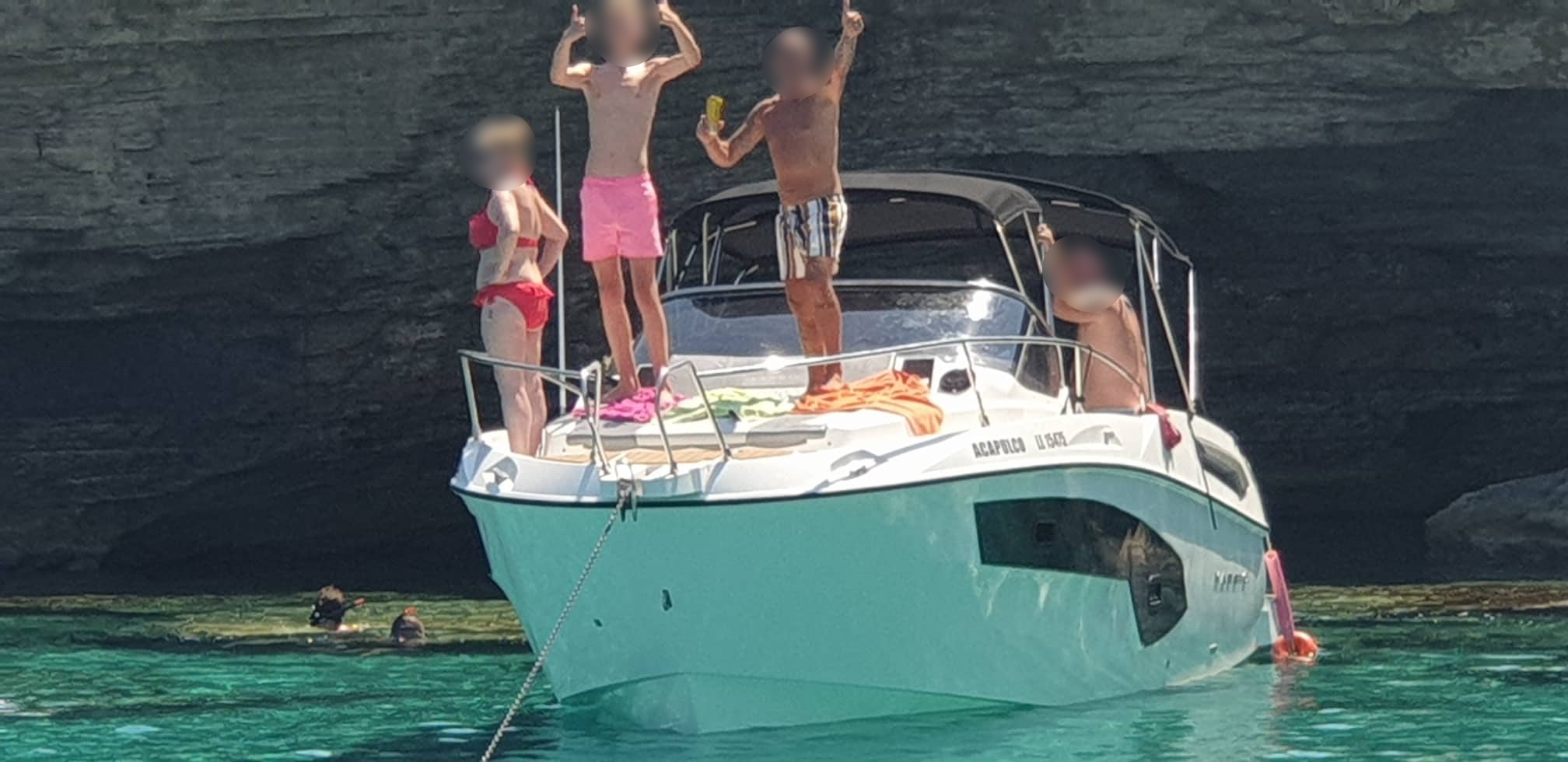 But the company maintained that the speedboat in question had not endangered any lives, with the captain telling Kathimerini "no lives were at risk at any point in time."
The captain added that the boat came into the Bay after a group of British tourists on board had asked him to pull closer to shore.
"Nobody was ever at risk. If that had been the case, police would have arrested me," the captain said.
No speed restriction buoys in the water
But Kathimerini also reported that authorities have been dealing with similar situations for a number of years.
Coast Guard officials told Kathimerini that the area is not marked, as there are no speed restriction buoys marking the perimeter of swimming area in the bay.
While officials said it should not mean that boats and jet skis could pull in too fast close to bathers in the water, it was also pointed out that "special interests and government inaction had given way to anarchy and lawlessness in the area."