Kathimerini Cyprus on a cleanup mission in Akamas on September 16th
By Constantina Hadjiandrea
Valleys, steep mountain peaks, natural bays, sandy beaches, and seaside caves, all make up what can be found at the northwestern tip of the island, the Akamas peninsula, which is an area of unique natural beauty.
Akamas is part the Natura 2000 network, stretching over 230 square kilometers and offering endless possibilities for hiking, mountain biking, swimming and bird watching. This is why it is one of the places that both tourists and locals ought to visit.
So putting all other obligations on hold just for a day and armed with the slogan #akamascleanup, we dedicate one Sunday to clean one of the most beautiful spots in the Mediterranean.
This is the fourth year for the initiative undertaken by Kathimerini Cyprus. The effort is simple, basically going to Akamas to clean up the beaches at Blue Lagoon, Fontana Amorosa, Amphitheatre, Cape Arnaouti and the sea caves at Manolis Bay.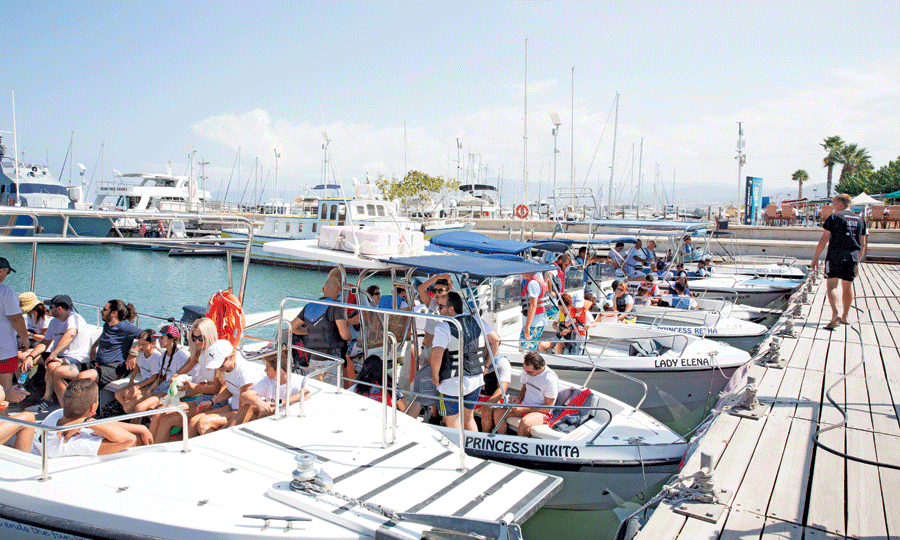 From theory to action
Discussion on the environment offers more questions than answers. Questions such as what on earth is a sandal doing on the beach, a soda can right next to it, a plastic food container nearby, an empty bottle of water bottle caps ingrained in the sand, cigarette butts and anything else imaginable that the human brain can come up with while going to the beach or visiting a seaside.
The best response to these questions is to cultivate environmental awareness or eco-consciousness and learn lasting ways to spring into action.
In terms of the big picture, scientists estimate that 80% of waste that we find in the sea comes from human activity on land and only 20% is related to the activities of people at sea. Approximately 8 million tons of plastic waste ends up in the ocean each year while some 269,000 tons of plastic float about on their surface.
Zooming in on the smaller, Cypriot picture, that transition from theory to action took place three years ago.
On 26 September 2015, Kathimerini Cyprus and the SPP Media Group sprang into action by rolling out the first campaign to clean up Akamas.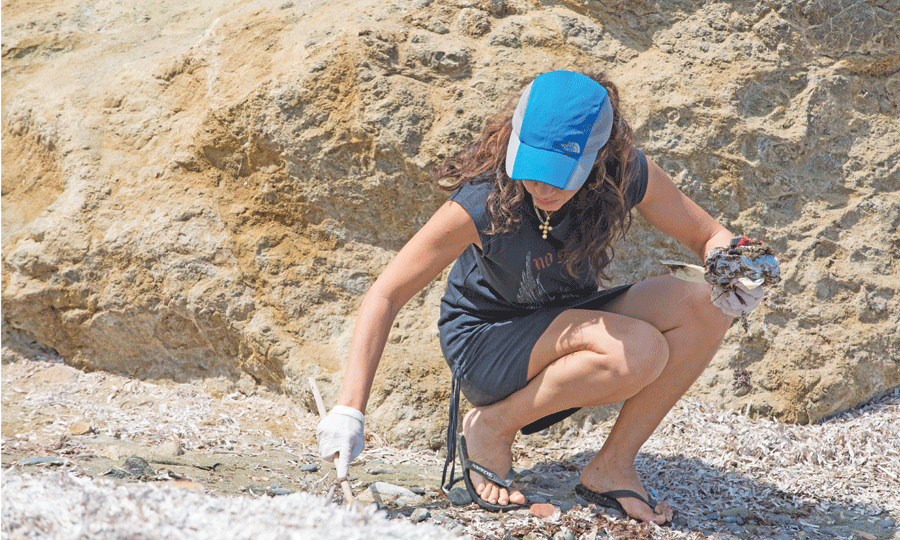 Directors, journalists, reporters, radio producers, and large number of volunteers grabbed a ton of garbage bags and made their way to Latchi where they regrouped at the Latchi WaterSports Centre with the cleanup of four beaches as their mission.
What took place that day was absolutely astonishing.
Hundreds of kilos of garbage were picked up, allowing the area to breathe again following what undoubtedly had been a huge environmental burden since the general area draws in thousands of visitors every year.
A September affair
Against this backdrop, and with this mission, a mere initiative that started off in the spirit of corporate responsibility has evolved into an unbreakable institution where the same appointment is kept every year, each September.
This year, the date has been set for Sunday, September 16.
Ultimately, the cleanliness of Akamas is a form of action and an initiative that can have only positive impact on the environment.
But the implications of taking such action go way beyond, aiming to connect with Cypriots at their inner eco-consciousness and raise awareness towards the environment.
For more information please call 22472472.