Police make breakthrough in Filipina murder case, possible location pinpointed for little girl
Leaked reports on Friday night said the 35-year-old suspect has admitted to killing Marry Rose Tiburcio from the Philippines, hours after a shocking day in court and fast-pace police activity in an undisclosed area.
(Click here for an update to the story)
According to media sources, police transported a 35-year-old suspect to an undisclosed area in Nicosia on Friday evening, one day after his arrest, with media speculating the location may be related to 6-year-old Sierra Graze Seucalliuc, the victim's daughter who is now feared dead. No official word has been issued yet on the fate of little Sierra as more clear information is expected on Saturday.
Hours earlier, officials said they were getting closer to solving the case and they would share new developments soon, but reliable media sources said the suspect reportedly admitted to killing Marry Rose. According to Philenews, he told investigators that he murdered the victim by strangling her to death in his residence and then transporting her body to the abandoned mine in Mitseros, where her corpse was spotted last Sunday in a well after surfacing due to rain.
Knews tried but failed to reach a police spokesperson Friday night.
A reporter who noticed police cars taking the suspect to a location asked about the little girl, with police unwilling to confirm or deny it
Officially, following a high level conference at CID Nicosia headquarters Friday afternoon, and on-site visits by Police Chief Zacharias Chrysostomou, press officer Neophytos Shiaelos told reporters that investigators were confident they could crack the case wide open and could share details with the media as early as Saturday.
But a question from a reporter who noticed police cars taking the suspect to an undisclosed location was quickly linked to the whereabouts of the little girl, with Shiaelos unwilling to confirm or deny it.
"The investigation is in full swing and is moving at a quick pace. All units involved are active out in the field and new developments are expected. We are evaluating information and you will be promptly informed, hopefully as early as Saturday. We are very close to solving the case," Shiaelos said.
Media outlets were quick to speculate that police may already know the exact location of Sierra Graze Seucalliuc, the victim's daughter. According to Kathimerini Cyprus, a location possibly associated with the whereabouts of the little girl is an aera near the Xyliatos reservoir, some eight miles west of Mitseros.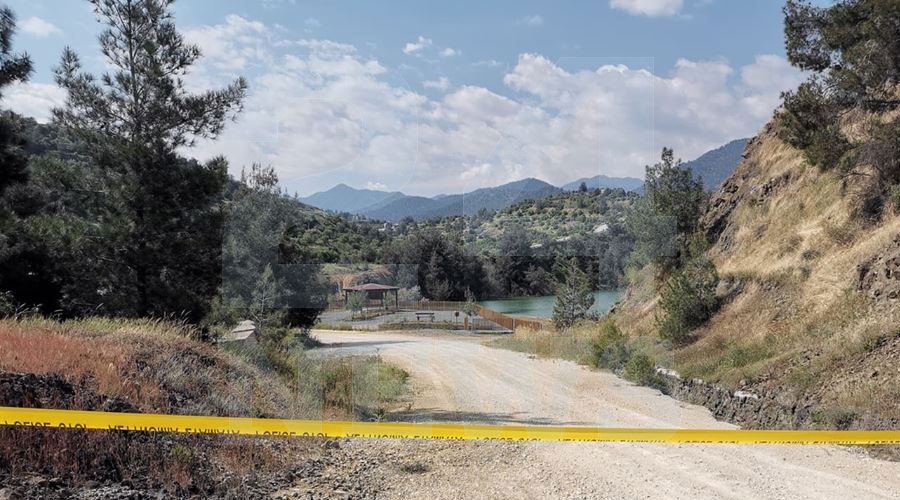 But officials were keeping a tight lid on Friday night, while the suspect was said to be talking to cops but also telling his own story, according to the latest information. Search operations are expected to take place in Mitseros and Xiliatos on Saturday morning. 
Major developments quickly unfolding
The developments came rapidly on Friday starting with the appearance of two suspects at the Nicosia courthouse, where they were remanded in custody on premeditated murder charges, false imprisonment, kidnapping, and obstruction of justice.
Police also dropped all charges against a Romanian national, who lived with Marry Rose before they parted ways and was described as the father of the little girl. He was arrested earlier this week and was said to be cooperating fully with police, while he vehemently denied any involvement from the beginning.
The two local suspects, described as Greek Cypriot males both serving in the National Guard, remained in custody while it was not clear whether police believe the 30-year-old was involved in the crimes.
The two were initially detained following a computer forensics investigation by the cyber-crime unit. The 35-year-old was reportedly the last person to see the victim and her daughter alive on 4 May 2018, days after he had returned from an overseas trip. He struck up a friendship with Marry Rose online using a profile with the photo of the second suspect, aged 30.
Suspect lied earlier to authorities
During their remand hearing, the court heard that the 35-year-old suspect had lied to the police earlier this week, when he was considered only a person of interest and not a suspect. Specifically, the man allegedly lied to cops when he was asked about his laptop and online activity. He also deleted a Facebook profile linked to a personal email on April 14, Sunday evening, after news broke of the body discovery in Mitseros.
The main suspect also tried to swallow a SIM card while cops were at his residence with a search warrant on Thursday, according to reports. Officers got wind of the attempt and quickly apprehended him, the prosecutor told the court.
Filipina friend of the victim
The case started to unfold after a friend of the victim, a Filipina in Cyprus, identified the mystery female corpse by recognizing an earring and dental information unique to Marry Rose.
The friend, who shared a flat with the victim and her daughter, was also the person who reported them as missing on 5 May 2018. She reportedly expressed reservations over Marry Rose taking her daughter to spend the night at the suspect's house, but the victim reportedly told her friend that he insisted saying he also had two kids.
Police were also criticized this week for not doing their due diligence following the missing complaint filed almost a year ago, with questions over the lack of investigative work using computer forensics. After the initial disappearance, it was reported that neither Marry Rose could be located nor her daughter or the person with an online social profile that he used to make contact.
Media pundits quickly took to the airwaves and social media asking questions over the initial handling of the disappearance, calling for an internal investigation.