Halil Karapasiaoglu, 33, who refused to take part in reserve army duty was handed a fine or jail sentence yesterday by a court in the north.
Halil's lawyer told the court that his client is against war and violence and believes in anti-militarism
The military court refused to recognize Karapasiaoglu as a conscientious objector.
According to the Cyprus News Agency, Karapasiaoglu was found guilty for his refusal to serve as a reservist in the years 2014, 2015, 2016 and 2017. He said he refused to pay the fine of 2,000 TR , approximately 360 euros.
"I have this right, if I pay the fine this will have no meaning."
On January 14th, Halil will have to appear again before the military court and he is facing a 20 days prison sentence.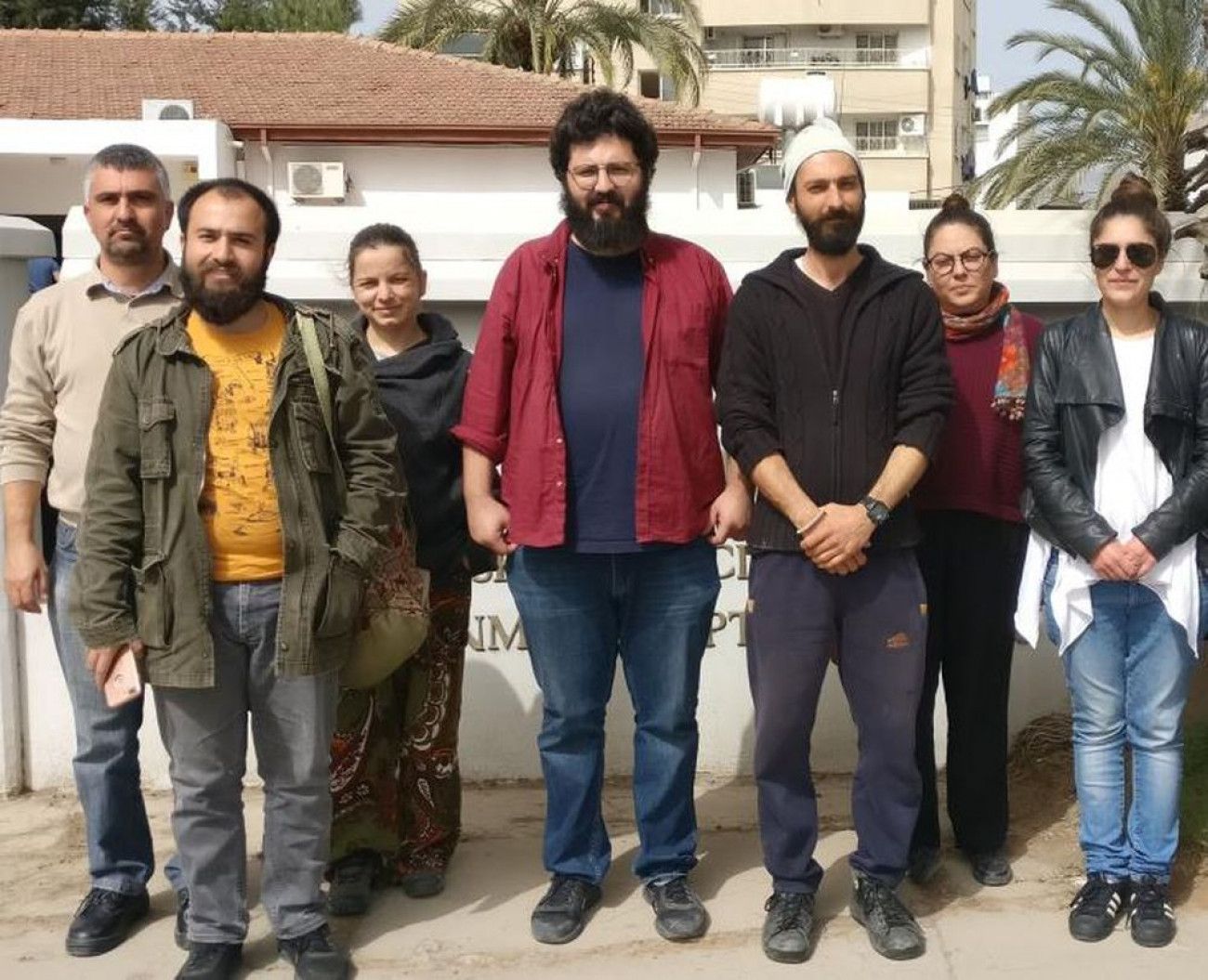 "They send me to prison because I do not want to hold a gun, I said I would not shoot my friend Antonis," he said, coming out of the building, where he was greeted by dozens of people gathered there to support him.
Karapasiaoglu said that the present government in the north declares itself to be the most democratic to date. "I'm ashamed because I'm living this now at such a juncture," he said, pointing out that this administration has two academics, one is "Prime Minister" Tufan Erhürman and the other "Deputy Prime Minister" Kudret Özersay. 
''This for them, for their careers, for their lives, will be shameful.''
He thanked those who were there to support him and said he will continue to campaign against the sentence. He also noted that Member of the European Parliament Takis Hadjigeorgiou has brought the issue to the attention of EU institutions.
The lawyer for Karapasiaoglu told the court that his client is against war and violence and believes in anti-militarism. He noted that Turkey is the only country in the Council of Europe that does not recognize this right to conscientious objectors. He added that the presence of hundreds of people outside the court showed that the issue has the support of the public.
Two more Turkish Cypriots, announced yesterday that they are becoming conscientious objectors.
In solidarity with conscientious objector Halil Karapaşaoğlu outside the TC military court today. pic.twitter.com/xsLecqxfSU

— Unite Cyprus Now (@UniteCyprusNow) January 3, 2019