by Pavlos Neophytos
The flexible working hours in the public service, which were passed by Parliament on Thursday and will come into effect from May 1, are expected to provide some relief to Nicosia's traffic problem. However, according to a study by the Public Works Department, they need to be combined with incentives and disincentives on the part of the state and private companies.
In a statement to "K", Evi Anagiotou, traffic engineer and head of the Sustainable Mobility Branch at the Department of Public Works, explained that international experience shows that staggered working hours can contribute to the normalization of traffic if accompanied by relevant measures. These measures should encourage desirable behavior and maximize transport outcomes. Incentives can include providing benefits to workers, such as free public transport tickets or extra days of leave. Ms. Anagiotou stressed that disincentives should mostly be related to transportation, such as tolls, strong parking enforcement policies, and parking bans.
1.1 to 1.2 passengers per vehicle
"Travel in Nicosia is characterized by the high use of private cars with very low occupancy, ranging from 1.1 to 1.2 passengers per vehicle. Meanwhile, the use of public transport is around 3%, and there is even less preference for cycling or walking," said Evi Anagiotou, Head of the Sustainable Mobility Branch, outlining the key causes of Nicosia's traffic problem.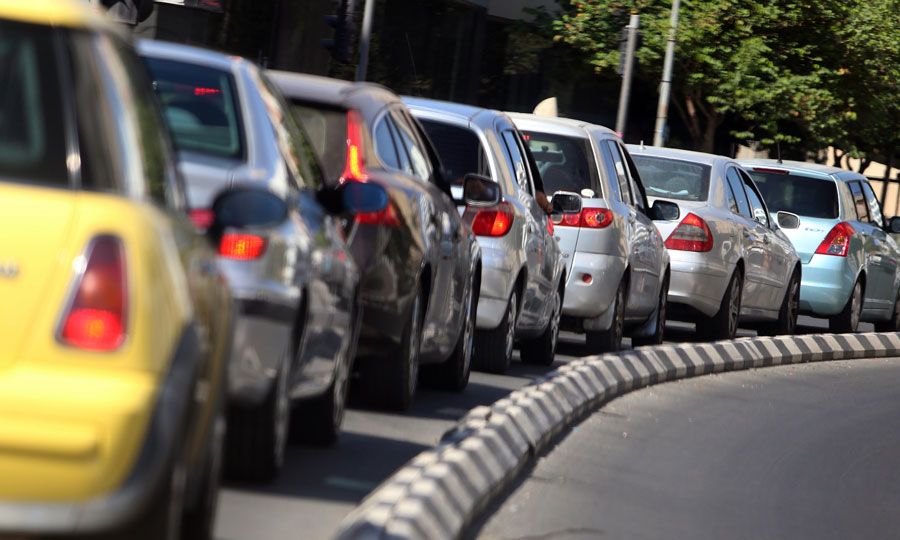 The changing regulations
According to the amending regulations submitted by the Ministry of Finance and approved by the Plenary Session of Parliament on Thursday, working hours in the public service will be extended by half an hour earlier than the current working hours. Additionally, flexible working hours will be extended from one hour, as provided for under current legislation, to one and a half hours, from 7:00 a.m./8:30 a.m. to 2:30 p.m./4:00 p.m.
The amending regulations also provide for the extension of flexible working hours for House of Representatives employees from the half-hour provided under existing regulations to one hour. Furthermore, deductions of an employee's outstanding shortfall in working time from their remuneration or rest leave will be made at the end of the calendar year instead of on a fortnightly basis as is currently the case.
[This article was translated from its Greek original]