Kathimerini.com.cy
Sixteen young volunteers from Greece, Turkey, Italy, and Cyprus are being trained in Nicosia under the direction of the CERIDES Centre of Excellence at European University Cyprus as part of an international project and for a very specific reason.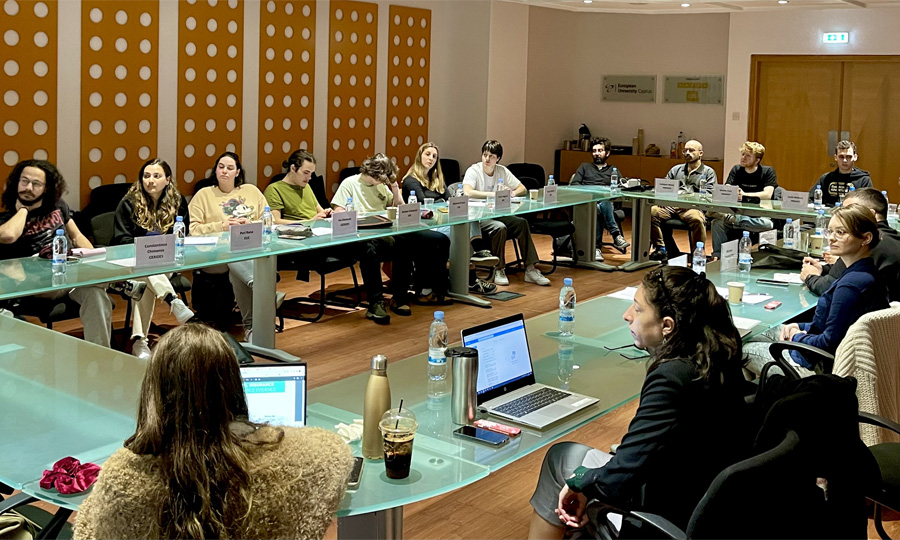 When an emergency situation arises one of the most important obstacles that arise is the possibility of communication between the different groups of people living in an area. So in the event that any such need arises, the inclusion of all these groups in a plan to deal with what arises is not an easy task. Young people, older people, families, culturally and linguistically diverse communities and groups, as well as long-term residents are just some of these subdivisions of the total population of an area.
The EM-CITY project was designed precisely with this goal in mind: to promote social cohesion between the different groups in local communities in case of an emergency. And it all starts with recognizing and utilizing a critical parameter: the fact that young people, in particular, can play a critical role in strengthening these relationships in each region and local community if sensitized and involved with the proper guidance.
This week, sixteen young people, ranging from teenagers to high school students to university graduates and others, are meeting in Cyprus as part of the CERIDES/European University Network. Cyprus is one of four countries represented in the consortium for this EU-funded project.
What's more, one of the three partners in this four-day training project in Nicosia is the Innogo Language, Science, and Ideas Laboratory from Turkey, which is why five young volunteers from the neighboring country traveled to Cyprus specifically for this purpose. Especially in light of the recent tragic events, the presence of these young volunteers is, apart from the political difficulties that make such presences in Cyprus difficult, a starting point not only for providing knowledge to this specific group but also for gaining knowledge from their own experiences.  The two other partners, the European Project Consulting SLR from Italy and the NGO Community Crisis Intervention from Greece, also share their experiences and different applications with the participants, depending on the local communities and the type of emergency needs they are called upon to address. Earthquakes, fires, and other natural disasters are common, but their severity varies by region.
Dr. Christos Dimopoulos, co-founder and co-director of CERIDES, took on the task of training the participating young people and creating synergies between the teams so that, in addition to the development of skills in each participant, there would be the necessary mutual feedback of information and knowledge, as well as the exchange of ideas that would emerge from the members of the missions.