The day after his party lost its lock on the U.S. Congress, President Donald Trump walked into a White House press conference ready for political combat, name-checking Republicans who he blamed for losing their seats and lashing out at reporters who challenged his assertions.
Republicans lost control of the House of Representatives to Democrats, but Trump shrugged that off, casting Tuesday's congressional election results as "very close to complete victory" for Republicans and saying he could negotiate easier on some issues with Democrats, anyway. Republicans kept their Senate majority.
Trump briefly sought to strike a statesmanlike tone in his first public remarks after the loss, praising House Democratic leader Nancy Pelosi for her hard work and envisioning "a beautiful, bipartisan type of situation" on infrastructure investments and healthcare.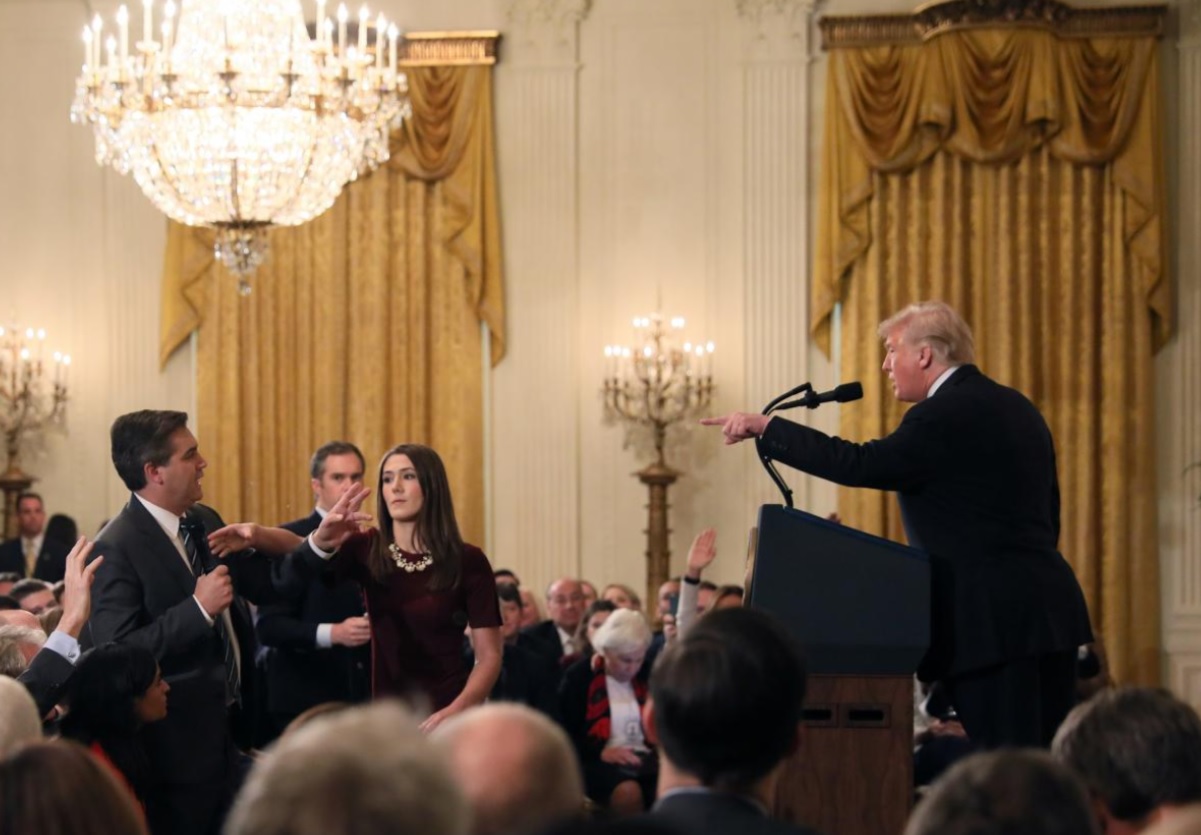 But his news conference, which stretched close to 90 minutes, quickly turned raucous when some reporters pushed him on whether his campaign rhetoric on migrants from Central America was divisive - and on developments in a federal investigation into Russian interference in the 2016 presidential election and any coordination between Moscow and the Trump campaign.
"CNN should be ashamed of itself, having you working for them," Trump told CNN correspondent Jim Acosta, who wrestled with a White House staffer who forcibly pulled the microphone from his hands.
"You are a rude, terrible person," Trump told Acosta.
In a statement, White House spokeswoman Sarah Sanders called Acosta's behavior "absolutely unacceptable" and said his White House press pass would be suspended "until further notice."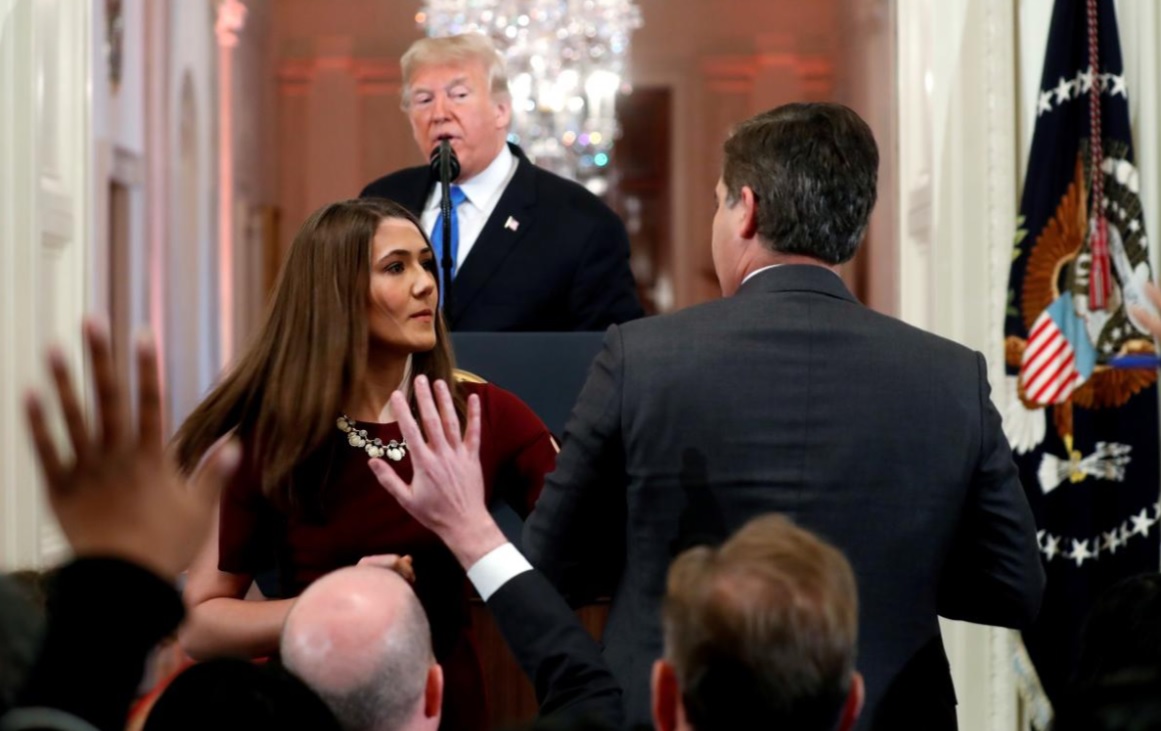 Sanders accused Acosta of "placing his hands on a young woman just trying to do her job as a White House intern" and of preventing other reporters from asking questions at the news conference.
Acosta said in a tweet late on Wednesday he had been denied entry into the White House by the Secret Service. He called the White House accusations "a lie."
To PBS NewsHour's Yamiche Alcindor, who asked him about white nationalists emboldened by Trump labeling himself a "nationalist," Trump said he was insulted.
"That's such a racist question," said Trump, who has made accusations of unfair coverage from the media a staple on the campaign trail.
Even as Trump mused about working with Democrats, he was quick to promise a "warlike posture" if the Democratic controlled House opens investigations into his administration.
"They can play that game, but we can play it better," he said.
Trump took credit for his Republican Party's gains in the Senate, casting those results in historic terms. He said he "stopped the blue wave," noting 9 of 11 candidates who he stumped for in the final week of the race won.
But he expressed frustration that 43 House Republicans retired rather than seek reelection, saying that hurt his party.
He took at a jab at "grandstanding" congressmen from his own party whom he said would have made it difficult to get legislation through the House, had Republicans eked out a narrow win in the chamber.
Trump took the rare step of mocking Republican candidates who kept their distance from him during the campaign because of concerns that his divisive messages on immigration would turn off voters - but lost anyway.
He singled out Peter Roskam of Illinois, Erik Paulsen of Minnesota, John Faso of New York, and New Jersey senate candidate Bob Hugin.
"Carlos Curbelo, Mike Coffman - too bad, Mike," he said, referring to losing Republican congressmen in Florida and Colorado contests.
He scorned Utah's Mia Love and Virginia's Barbara Comstock. "Mia Love gave me no love," he said. "And Barbara Comstock was another one. I mean, I think she could have won that race, but she didn't want to have any embrace."