Foreign Minister Nikos Christodoulides continued his visit to Washington with a meeting on Wednesday evening with National Security Advisor John Bolton. The two men discussed bilateral relations, regional cooperation, the Cyprus problem, and the presence of the UN Peacekeeping Force in Cyprus (UNFICYP). 
''We discussed the multi-thematic approach of Cyprus's foreign policy. It is is important to recognize that beyond the Cyprus problem and our wish to solve it, which is our number one priority, Cyprus is country that can offer solution to the challenges the region is facing'' said Christodoulides.
''We also discussed at length about the latest developments in the Eastern Mediterranean. Cooperation between the states of the region can serve as an alternative energy corridor for Europe, and it is within this framework that we discussed Cyprus's trilateral meetings''. 
Earlier on Wednesday, Christodoulides visited the American Hellenic Institute and met with its President, Nick Larigakis, and also met with the leadership of the American Israel Public Affairs Committee (AIPAC). Diplomatic sources said it has been agreed that President of the Republic of Cyprus Nicos Anastasiades be the keynote speaker at the AIPAC Congress in Washington, in March.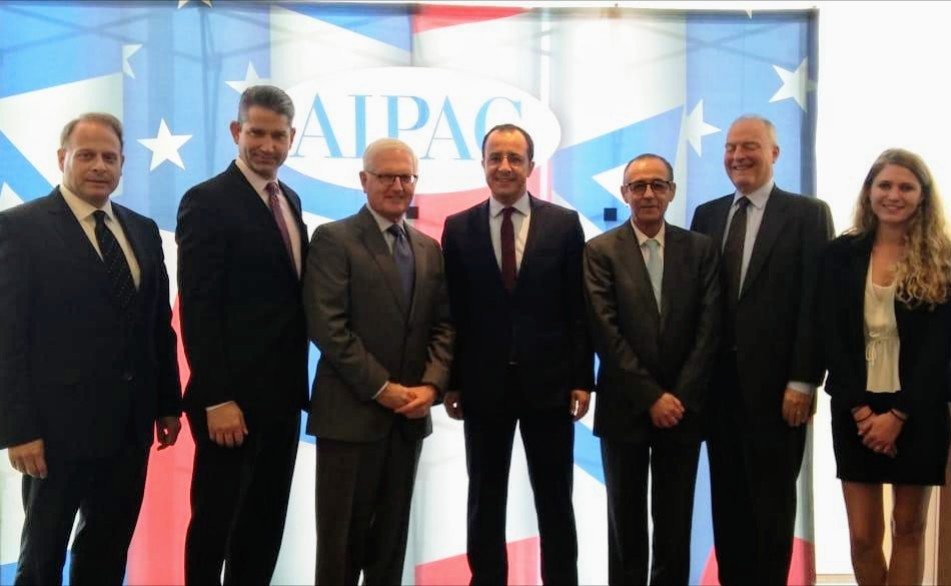 Christodoulides will also attend a reception hosted in his honour by Cyprus' Ambassador in Washington Marios Lyshiotis, and will then depart for New York where he will meet on Thursday morning with US Ambassador to the UN Nikki Haley. He will then return to Washington to attend a dinner hosted by US Secretary of State Mike Pompeo.