Motorcycle breaks into two pieces after fatal collision in rural Limassol
A biker was killed in a violent accident on Saturday after his motorcycle broke into two pieces following a collision with a pickup truck in rural Limassol.
According to police, 37-year-old male Rodinis Christodoulou was riding his motorcycle along the rural road between Kapiliou and Ayios Mamas, when he collided with a pickup truck driven by an 86-year-old man.
The incident took place shortly after 9am, with additional reports saying the elderly driver, who had his wife in the front passenger seat, blocked Christodoulou's path as the pickup truck was making a right turn into an access road, some 150 metres from a curve on the rural two-lane road.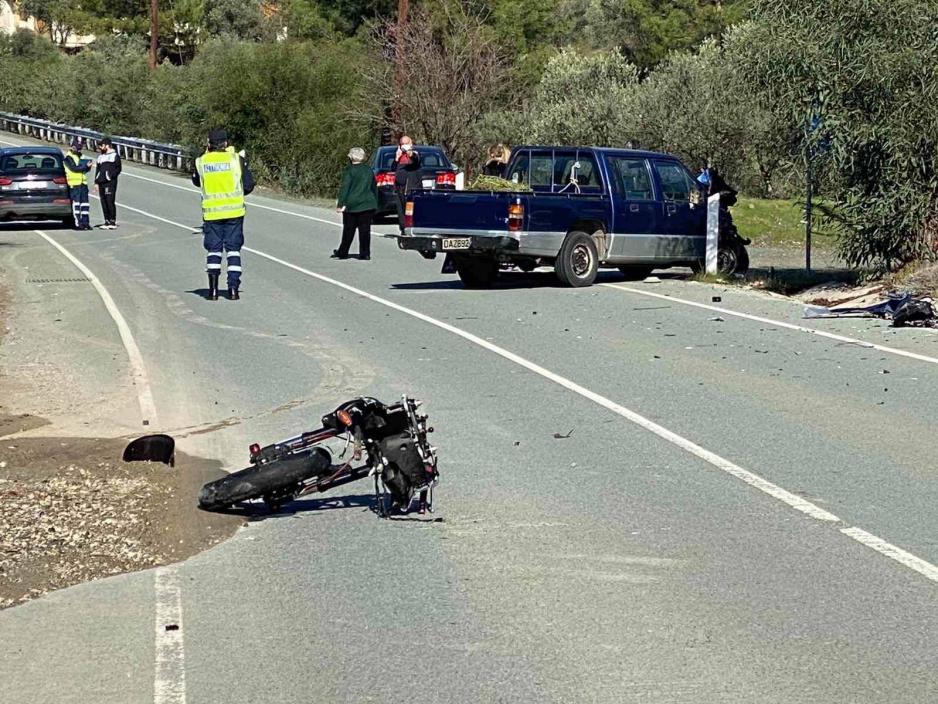 As a result of the brutal collision, Christodoulou was ejected from the motorcycle which broke into two pieces. He was rushed to the Emergency Room at Limassol General Hospital, where doctors on duty pronounced him dead on arrival. The elderly couple were also taken to the hospital for medical tests.  
Police said Christodoulou, a father of three young children, was wearing a protective helmet and a biker's uniform at the time of the incident, while the exact circumstances of the incident were pending investigation.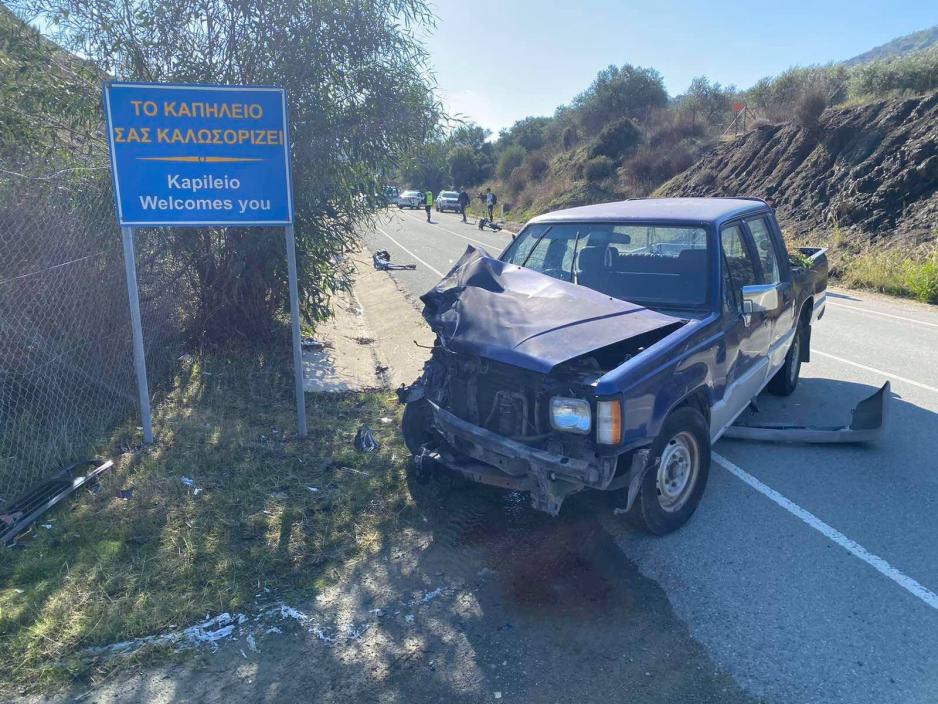 Traffic police director Yiannakis Georgiou said eye witnesses gave statements regarding the incident, adding that a report could be filed with the attorney general's office if investigators feel that criminal offences were committed.
"We are going to reenact the accident to determine both speed and movement of the two motorized vehicles," Georgiou said.
The traffic director also pointed out that Christodoulou's death was number 47 in a long list of road fatalities this year.
"Something is very wrong, people need to change," he said, adding that "motorists ought to think carefully and act responsibly from the time they sit behind the wheel."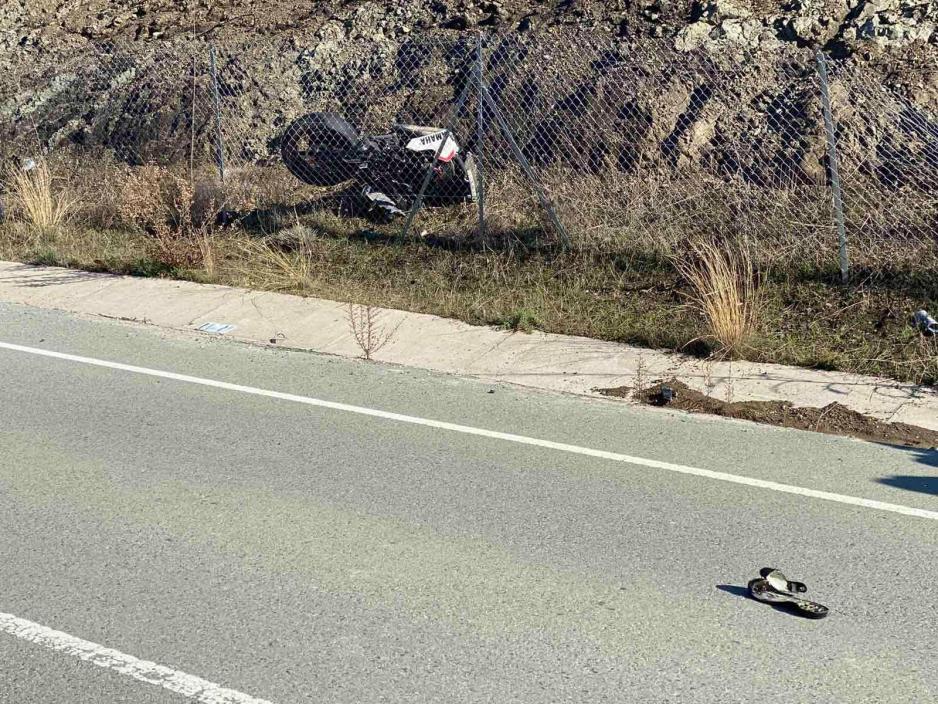 "We can't have police officers on every corner," Georgiou said, adding that authorities were very concerned over the fact that many fatal road incidents have been inexcusable.
"We have cars rolling over on their own, in other cases they run over pedestrians, but all of them could be avoided," the official said, adding that "if we don't change our culture starting from young age, we shall continue to have the same results."