Van slams into road construction safety light on Limassol highway killing worker on the job
A road worker was killed on the Limassol-Paphos highway on Tuesday after a van slammed into a road construction safety light, pinning the man underneath a maintenance truck.
According to local media, a 33-year-old man died in a freak highway accident on Tuesday morning, after 10:30am, during what was understood to be road-related maintenance carried out by a group of workers.
Police said a 44-year-old man was driving a van heading west, when he slammed into a road construction safety light, with his vehicle then striking the road worker and pinning him underneath a truck which was parked at a short distance.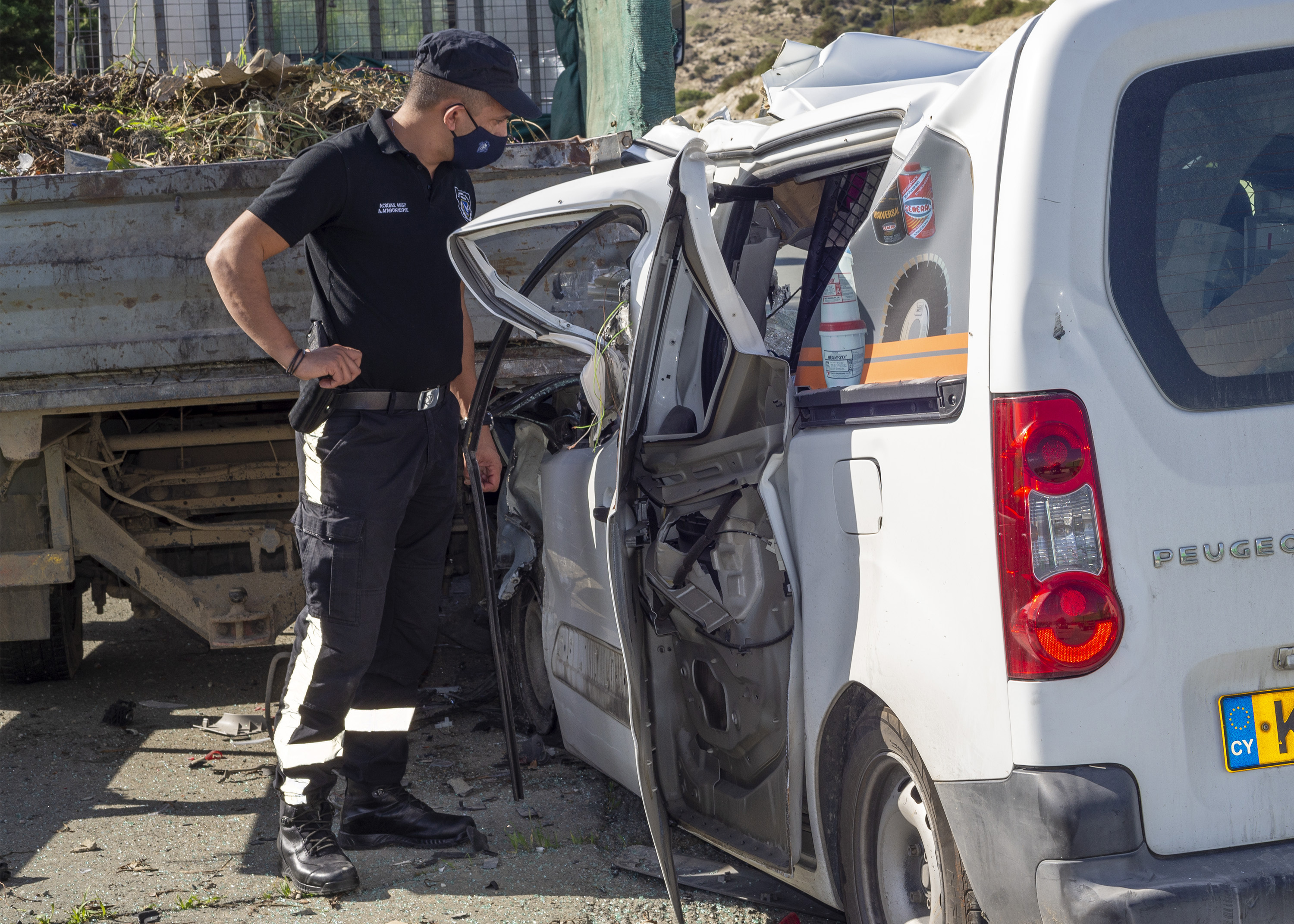 An ambulance rushed the road worker to the Emergency Room at Limassol General Hospital, where doctors on duty pronounced him dead on arrival. The driver also sustained minor injuries according to reports.
Local sources said the worker, described as a foreign national and father of three young children, had been working on the road near the Pissouri exit for a private contractor. A description for the type of work being carried out was not immediately known but it was understood to be part of a road maintenance project.
Police told Knews the driver of the van was detained for questioning, while the name of the victim was not disclosed as Cypriot officers were still attempting to notify some family members or next of kin.
Police are investigating the incident.