BBC examines whether Styllou Christofi was a brutal murderer or an insane person
The grandson of Greek Cypriot Styllou Pantopiou Christofi, who was convicted for murder and executed in the UK, is on a mission to exonerate his grandmother citing a wrongful conviction and putting the trial through the safety test.
A BBC documentary has revived interest in Styllou, known as the second to last woman to be sentenced to death by hanging in 1954. She was arrested and executed for the brutal murder of her daughter-in-law, a young German woman named Hella Bleicher who had married Styllou's son Stavros and settled in Hampstead.
Witnesses said there was frequent tension in the Christofi household after the non-English speaking granny moved in with her son and daughter-in-law. One evening, Styllou run outside and stopped a passing car, telling a couple to "please come, fire burning, children sleeping" until they followed her into the yard and saw a body on fire.
Hella had been strangled to death and her body was set on fire, according to police officers who were called to the scene.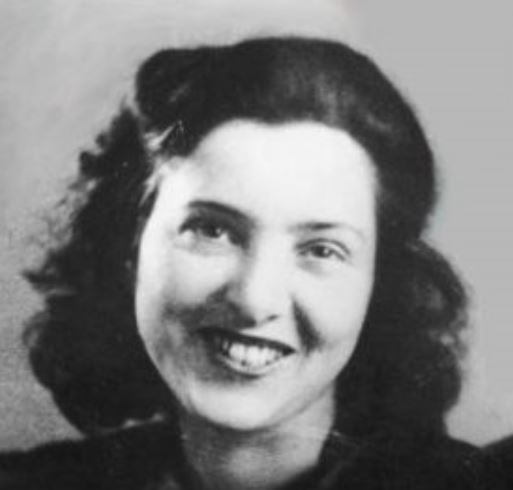 Styllou was quickly identified as the main suspect after a neighbour came forward saying he saw the grandmother attending to what he thought was a wax mannequin lying in a fire.
Stavros' son, 65-year-old Toby Christofi, says he believes his grandmother was innocent and was wrongly convicted due to her mental health condition, cultural prejudices against her, and a language barrier.
Criminal experts Sasha Wass and Jeremy Dein, who have taken on the half-century old murder case, have been investigating the brutal killing and the circumstances under which Styllou was questioned, prosecuted, and convicted.
Toby Christofi says he was concerned with the way his immigrant grandmother was treated throughout the investigation and during the criminal trial
The experts raised questions over the fact that Stavros had been used as an interpreter for the police, essentially translating back and forth between his own mother and police officers. Christofi, who appeared in a BBC documentary aired for the first time earlier this week, says he is concerned with the way his immigrant grandmother was treated throughout the investigation and during the criminal trial.
Media tabloids of the time had presented the murder suspect using terms such as "evil Styllou" and "illiterate Greek peasant woman" who despised Hella's prosperity, according to the BBC documentary.
Styllou had denied killing Hella and told cops she had seen two men in suits running away minutes before discovering that her daughter-in-law was in flames in the front yard.
Experts in the BBC documentary suggested that Styllou's mental health condition was unclear saying she could not have pleaded insanity while at the same time claiming in descriptive detail that other people had murdered Hella.
Shocking letter unearthed in Cyprus
This prompted experts to dig in Styllou's past, with Toby finally getting some unsettling information based on a letter written back in 1924 which was unearthed in Cypriot archives.
Crime author Stephanos Evangelides told Toby that Styllou had participated in a murder in the past. Stavros' first cousin had written the letter to his aunt, Toby's great aunt, informing her that her mother had been killed.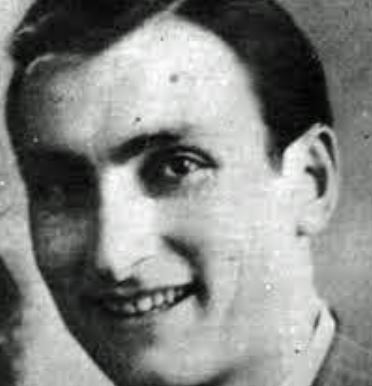 The author of the letter told the woman that her mother had been killed by her daughters-in-law and her neighbour. The three perpetrators had barged in the victim's home and started brutally hitting her with anything they could find.
"They took burning pieces of wood and put them in her mouth and down her throat," Evangelides said, adding that his theory was that Styllou had been appointed to kill a woman in the family, who herself had killed her husband with the help of her lover in 1911.
If Evangelides' theory is correct, it would make Styllou's mother, Toby's great-grandmother, a murderer. Styllou was found not guilty for the murder in Cyprus but Toby said he learned important details about the conditions, including honour killings, a horrifying tradition in which his grandmother had been raised.
According to Parikiaki, Hella had asked Stavros to send his mother back to Cyprus otherwise she would leave him and take their three children to Germany.
According to another crime author and British historian Philip Jones, who was cited in Parikiaki, the insularity of Cypriot villages such as the one Styllou had grown up made it acceptable for disagreements and conflict resolution to take a violent turn while still remaining acceptable by the entire village.
Styllou was hanged at Holloway Prison on 15 December 1954, the second to last woman to be sentenced to death by hanging in the UK.
Toby maintains his grandmother should not have gone to the gallows, raising questions over the safety of the conviction.
Greek sociolinguist Petros Karatsareas had argued that the language spoken and understood by Styllou was inadequate in making all terms and concepts clear and Styllou would have had trouble getting her point across to her lawyers and the court.
During the review over the safety of the conviction, the legal experts said that "Mrs Christofi was deprived of the opportunity to advance the proper defence in the course of her trial, thus almost inevitably resulting in her being convicted of murder and the death penalty being imposed."
The experts also argued that modern psychologists would agree that Styllou would not have been convicted of murder and hanged by reason of insanity.
Karatsareas also said Styllou would never agree to an insanity plea, citing that in Greek Cypriot language the only way to translate that concept back then was to call someone "crazy" which would not have been acceptable by the defendant due to social stigma.
Conviction and sentence put to the safety test
A judge ruled that a delusion on the part of Styllou had been brief due to the murder and the burning of the body afterwards but not a sign of insanity in the legal definition.
The conviction and death penalty were not found to be unsafe, but the judge said he had sympathy over the concerns raised in the case.
Toby is said to be writing a screenplay but no details were made available.