File photo
Stefanos Kasselakis, the newly elected President of SYRIZA-Progressive Alliance, is currently on a two-day visit to Cyprus, marking his first international trip since assuming office as the President of SYRIZA-PS.
As the de facto leader of Greece's main opposition party (note that Mr. Famellos, President of the Central Committee of Syriza, holds the formal title of leader since Mr. Kasselakis is not an elected Member of Parliament), Kasselakis is engaged in a series of meetings and discussions with government officials, including President Christodoulides, as well as representatives from various political parties in Cyprus.
Of particular interest, within the context of the Cyprus problem, is the focus of these discussions. Kasselakis recently garnered attention not only for his communication strategies but also for his unintentional reference to the "state" in relation to the Occupied Territories during internal party proceedings in SYRIZA. He later apologized for this statement, citing a lack of fluency in the Greek language.
He has a personal rapport with President Christodoulides and previously served as the director of the diplomatic office of Alexis Tsipras during his tenure as Prime Minister.
Two other individuals with potential roles in Kasselakis' foreign policy efforts, particularly concerning the Cyprus problem, are Evangelos Apostolakis, a former minister and foreign minister, and Nikos Kotzias, a key figure in the Crans Montana negotiations. Apostolakis is considered one of Kasselakis' close associates, while Kotzias has received an invitation to return to SYRIZA, which remains unanswered thus far.
Kotzias maintains a network of connections in Cyprus, and Apostolakis has a strong grasp of the Cyprus issue and maintains good relations with the current Greek Ministry of Defence and Foreign Minister Nikos Dendias.
Kasselakis recently made a foreign policy statement by referring to the "patriotic left" and criticizing Greek Prime Minister Kyriakos Mitsotakis for his response, or lack thereof, to Turkish President Erdogan's speech at the UN General Assembly, where Erdogan recognized the so-called TRNC.
Informed sources suggest that Kasselakis will adhere to SYRIZA's firm support for Nicosia in seeking a bizonal bicommunal federation solution to the Cyprus problem. Additionally, he will emphasize the "patriotic left" narrative and Athens' unwavering support for Nicosia, signaling a potentially tougher stance against Mitsotakis' government's attempts to engage in dialogue with Turkey.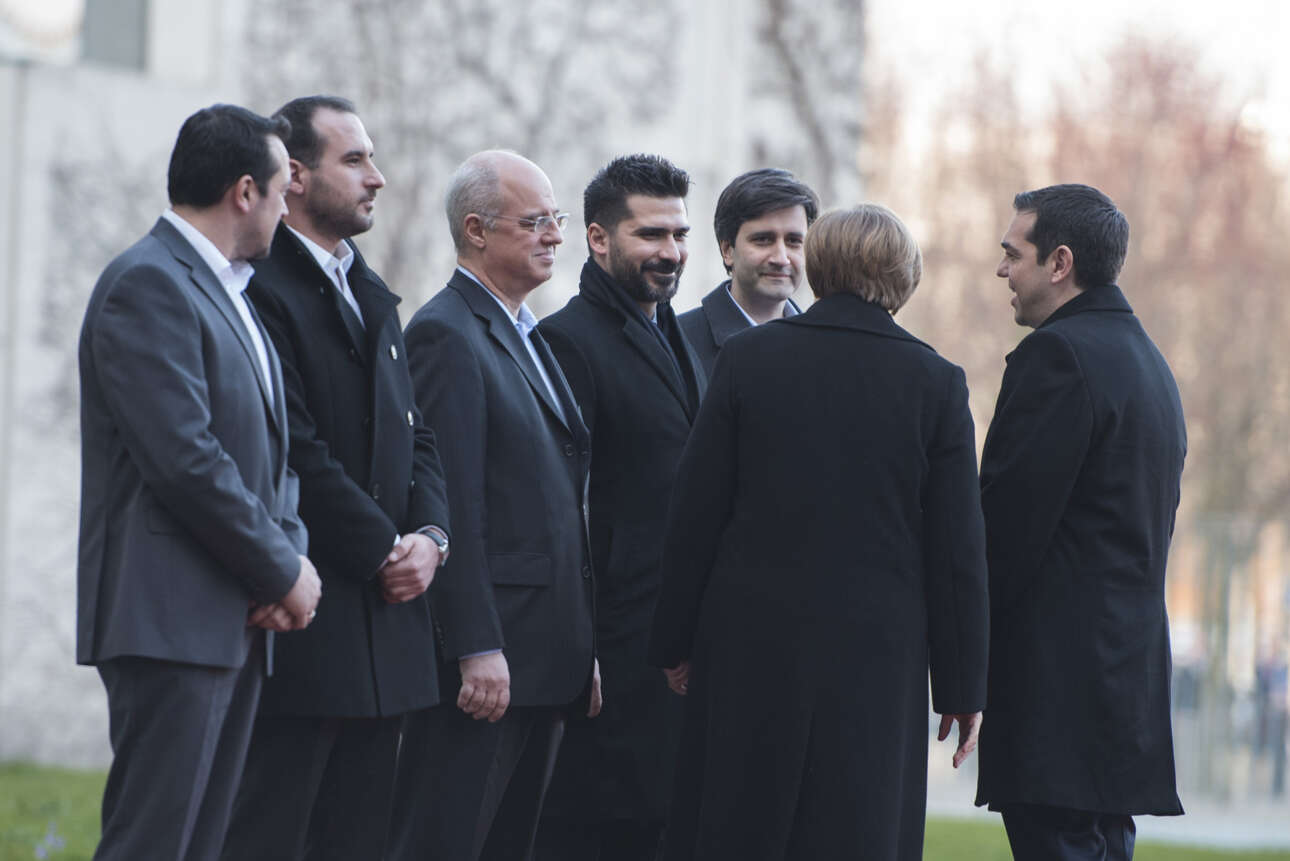 Kasselakis is accompanied on his visit by Vangelis Kalpadakis, who has assumed the role of interim foreign policy adviser. Kalpadakis is a familiar figure in Nicosia, not only due to his career as a diplomat and his deep understanding of the Cyprus problem but also because of his involvement in the negotiations in 2016-2017, culminating in Crans Montana.
This inclusion of the term "patriotic" alongside "left" is seen by seasoned observers as a key narrative that Kasselakis may adopt, particularly given Mitsotakis' government's diplomatic overtures toward Turkey. It also serves as an invitation to figures like Kotzias and others within or around SYRIZA who may lean "right" on national issues, as well as populist forces that, while supporting New Democracy in Mitsotakis' second term, may be disenchanted with the rapprochement with Ankara.
Kasselakis' dynamic entry into Greek politics, characterized by extensive media coverage of his communication style, personal life, and image, makes it crucial to watch how he interacts with the Christodoulides government and political parties in Cyprus.
Notably, Kasselakis has a fairly close relationship with AKEL, as they were the first to congratulate him on his election. However, his communication practices differ from those of the Cypriot left party. It is unlikely that he will meet with Elam, a far-right party whose legitimacy is disputed by SYRIZA's new leadership.
President Christodoulides is interested in both the interaction with Kasselakis and the feedback, given his significant investment in image-building and the use of social media platforms like Instagram and TikTok.
Lastly, the overall interaction of political figures in Cyprus with Stefanos Kasselakis is of importance, as the new SYRIZA leader heavily relies on political communication.
This trend is gaining traction among Greek Cypriot political leaders, including the opposition under Anita Demetriou within DISY.
[This article was translated from its Greek original]