Kathimerini.com.cy
After lengthy negotiations and backstage discussions, Annita Demetriou and Demetris Demetriou are the two candidates for the DISY presidency ahead of the March 11 elections. Averof Neofytou withdrew his interest in the seat in three words, "dignity, responsibility, and unity" as he left the DISY offices on Pindarou. Harris Georgiades, for his part, claimed that his motivations for running for office had changed, and he emphasized that his current objective is to "stay close to our party" in order to preserve the cohesion, credibility, and unity of DISY.
Annita Demetriou made it clear that she is running for the DISY presidency to maintain the party's unity and that she will continue to serve as Speaker of the Parliament. She also thanked Averof Neofytou, Harris Georgiades, and everyone else who responded to the call for unity for their cooperation and support. The objective, according to Demetris Demetriou, is to "unite the pieces of the Democratic Rally," and the Democratic Rally needs to completely reboot.
President Anastasiades: I will not get involved in DISY's internal elections
Nicos Anastasiades made a statement about the events at the Democratic Rally. He expressed his support for the candidates while clarifying that he is not a participant in the internal party elections.  " As a former leader of the party", Nicos Anastasiades stated, "this is a tradition that I follow, not to interfere in internal party elections."
Averof Neofytou: "I remain politically active"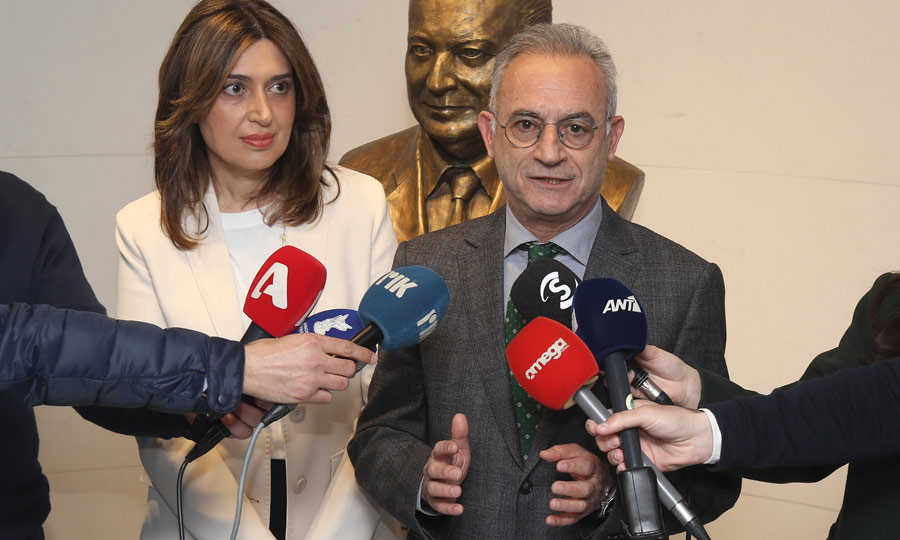 Averof Neophytou had three words to say at his press conference at the DISY office. He wished the two DISY leadership candidates luck and stated, "For decades I have been campaigning with certain principles and values. I'll keep my remarks to three words today: unity, responsibility, and dignity. He clarified that he is looking forward while maintaining a combative political stance for the nation and the party.
Annita Demetriou: "I'm seeking the presidency to maintain the party's unity"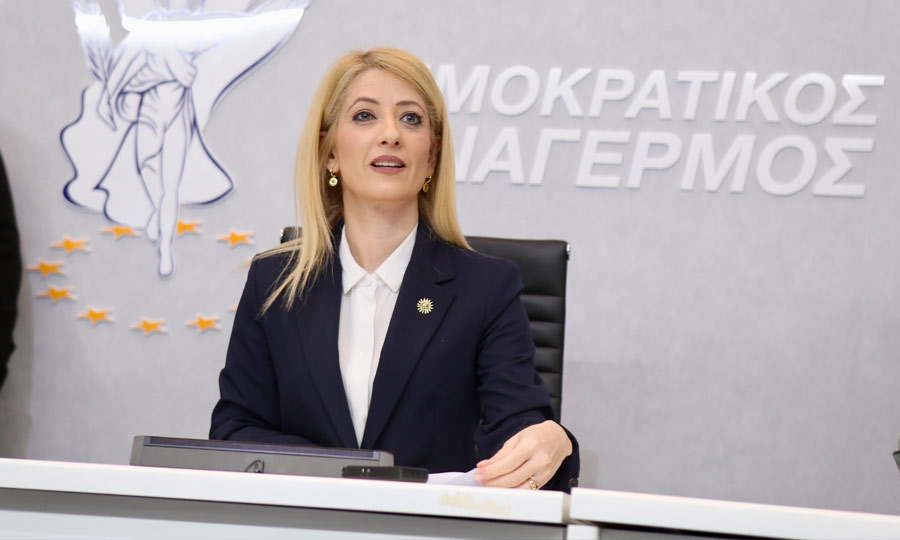 Annita Demetriou made it clear that she would like to run for party president, saying, "In the big political challenges I have always declared my presence." She added that she listened to their concerns and expectations for the future of DISY and that the decision was the outcome of conversations with hundreds of party executives and members.  "The call for unity, for stability and perspective, is a common demand," she noted, underlining the need for self-criticism for mistakes and weaknesses. As she noted, she will work hard without exclusion and stressed that her candidacy will not be directed against anyone. She said that she would leave behind the positions of Glafkos Clerides and added that she would attempt to leave the door open to women, young people and elders. The Speaker of the Parliament thanked Averof Neophytou and Harris Georgiades for their cooperation and support and those who rallied to the call for unity. She also spoke about her running mate Demetris Demetriou, noting that a fair moral contest will be held. She made it clear that she will remain Speaker of the House and noted that this proposal was clearly her initiative. Asked to comment on the role of Nikos Christodoulides, she noted that he is the President of the Republic of Cyprus and added that he will be a member of the European People's Party with her.
Harris: "I entered the race for a variety of reasons"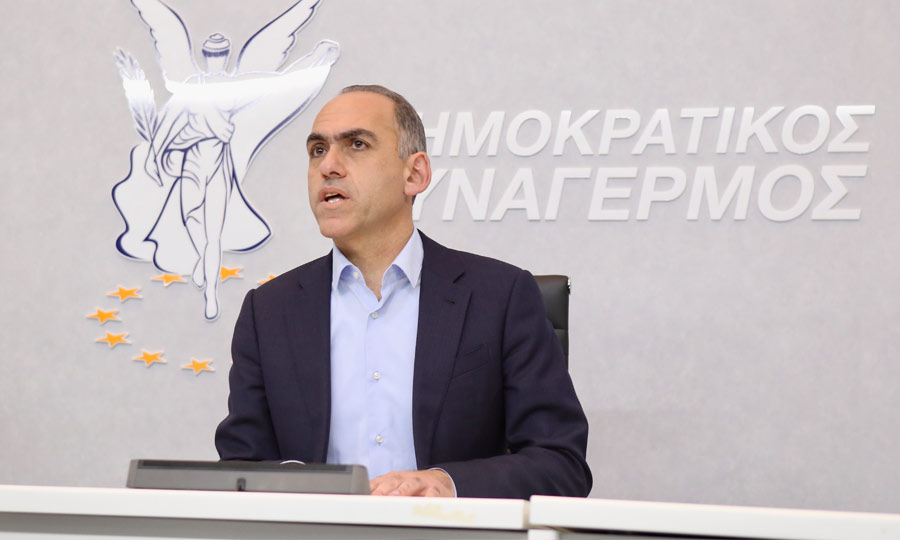 In his statement, Haris Georgiades stated that his motivations for campaigning had changed. He said, "I thank those who supported my candidacy," and emphasized that the objective now is to "stay close to our party" in order to maintain the credibility, cohesion, and unity of DISY.
It should be noted that Georgiades had previously sat and discussed his course of action with his close friends. In interviews, he had emphasized the need for renewal and that Averof Neofytou should not run for office like other European leaders.
Demetriou: The aim is to unite DISY
Demetris Demetriou officially declared himself a candidate for the party's top office. "I recently submitted my application for the Democratic Rally's presidency. The Democratic Rally's components are to be brought together. to expand and consolidate the Democratic Rally I think we need a complete relaunch of the Democratic Rally to accomplish this," said Demetriou.