The Council of Europe's Anti-Trafficking Division along with Cyprus-based NGO 'Step Up Stop Slavery' brought together officials from various sectors of the Cypriot government and foreign diplomatic missions to discuss the ways in which financial compensation can be offered to victims of trafficking in Cyprus.
The EC's Yuriy Paltsev along with Katerina Stephanou of "Step Up Stop Slavery" assembled experts from the UK, France, and the Netherlands who, along with Cyprus MP Christiana Erotocritou, Law Commissioner Louiza Zannetou and presidential candidate Achilleas Demetriades, discussed the ways in which Cyprus could establish a victim compensation fund and provided Cypriot authorities with examples of law and practice on access to compensation for victims of trafficking in human beings in the UK, the Netherlands, and France.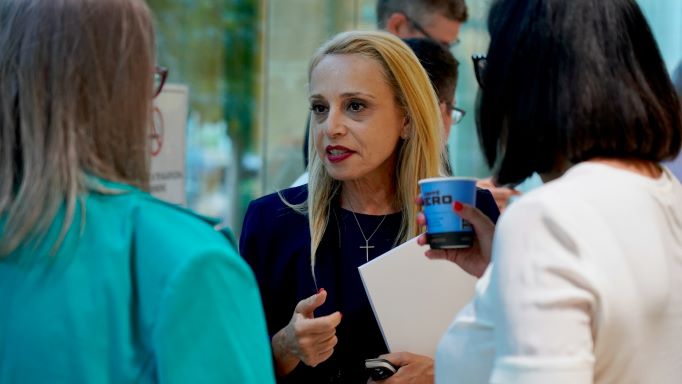 Cyprus, according to the European Commission, is regarded as a destination for trafficked persons, both for labor and sexual purposes.  In 2021, the US State Department's 'Trafficking in Persons' report listed Cyprus as a Tier 2 country, stating that although Cyprus "did not fully meet the minimum standards for the elimination of trafficking" it was making significant efforts to do so by prosecuting more traffickers and increasing Social Welfare services and financial assistance for victims.
And although the law in Cyprus allows for restitution through criminal cases and compensation through civil suits, no restitution has ever been issued in any case, and authorities have only approved two applications for legal aid from victims to pursue compensation to date.  One of the Cypriot lawyers participating in the discussion suggested that civil compensation claims for human trafficking cases often have no chance of success due to victims not having access to the criminal case file, which is restricted in Cyprus.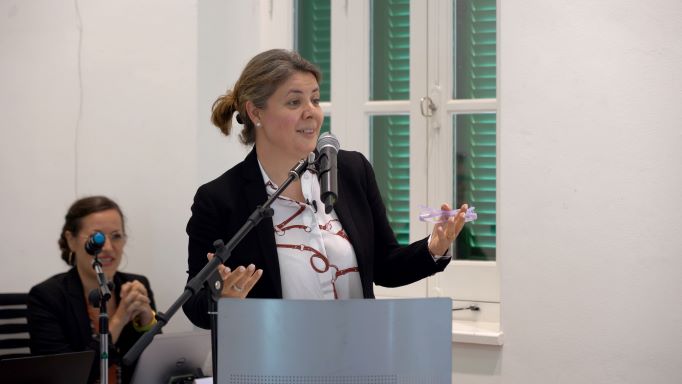 According to reports, foreign victims of trafficking in Cyprus in 2020 were from Bulgaria, Cameroon, Egypt, India, Nepal, the Philippines, Nigeria, and Romania. In previous years, victims were also from Cameroon, China, Czechia, Ethiopia, Greece, India, Moldova, Nepal, Nigeria, Romania, Russia, Sri Lanka, Ukraine, Uzbekistan and Vietnam. Traffickers subject women, primarily from Eastern Europe, South and Southeast Asia, and sub-Saharan Africa, to sex trafficking.  Therefore, compensation plays a crucial role in the fight against human trafficking, not only as an instrument of restorative justice but also by way of prevention and recognition by States of their failure to meet their human rights obligations.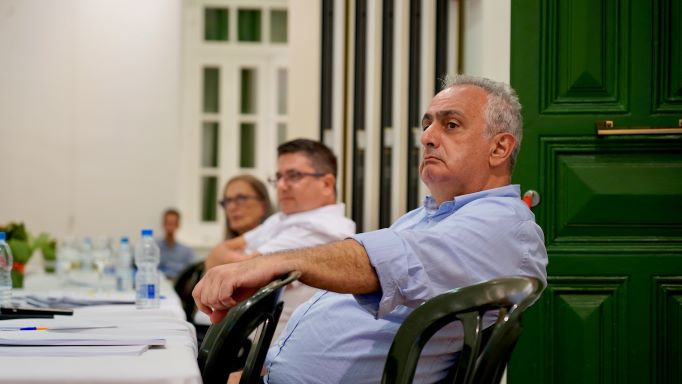 Human trafficking, for labor or sexual exploitation, is a heinous crime that has no place in modern society. It ruins people's lives by robbing them of their dignity, freedom, and fundamental rights.  In the EU, more than half of trafficking victims are EU citizens, but non-EU victims are steadily increasing.
[With information from the US Department of State, and the European Commission]