File photo
By George Skafidas
The son-in-law of the Turkish president and self-proclaimed entertainer, who comes from a family business but also made his own way, is a conservative supporter of Ottoman tradition and a pioneer. Seljuk Bayraktar, a 43-year-old individual, is rising as a promising figure in Turkey. He is known for his "made in Türkiye" unmanned aircraft developed by Baykar.
Germany's Spiegel magazine introduced him last April as a potential successor to Erdogan. They suggested he might succeed where Erdogan's other son-in-law, Berat Albayrak, could not. In a different yet commendable light, others have likened him to the "Elon Musk of Turkey" and a "genius in UAVs."
Milletimiz için #KonutSeferberliği başlatıyoruz.

BAYKAR olarak afetzede kardeşlerimizin kalıcı barınma ihtiyacının çözümüne destek olabilmek için AFAD ile koordineli olarak 1000 konut bağışlıyoruz.

Yaralarımızı tek yürek hep birlikte saracağız. pic.twitter.com/9lSmyFz1Hz

— Selçuk Bayraktar (@Selcuk) February 12, 2023
Above all, Seljuk Bayraktar is internationally recognized as the creator of Turkish drones. These unmanned and armed devices have achieved notable success on various battlefields recently: in Syria against the Kurds, in Nagorno-Karabakh against Armenian forces, in Libya against Khalifa Haftar's forces, and in Ukraine against Russian forces.
In a May 2022 article in the New Yorker, Stephen Witt praised the Bayraktar TB2 model, describing it as the drone that revolutionized warfare. It's important to note that some of the individuals cited in the New Yorker article, like pro-Turkish advocate Rich Uzen, are known for their bias.
Despite any exaggerated rhetoric, the achievements of Turkish company Baykar's UAVs are undeniable. This is evident from the company's export and sales figures, which exceeded $664 million in 2021 and reached $1.1 billion in 2022.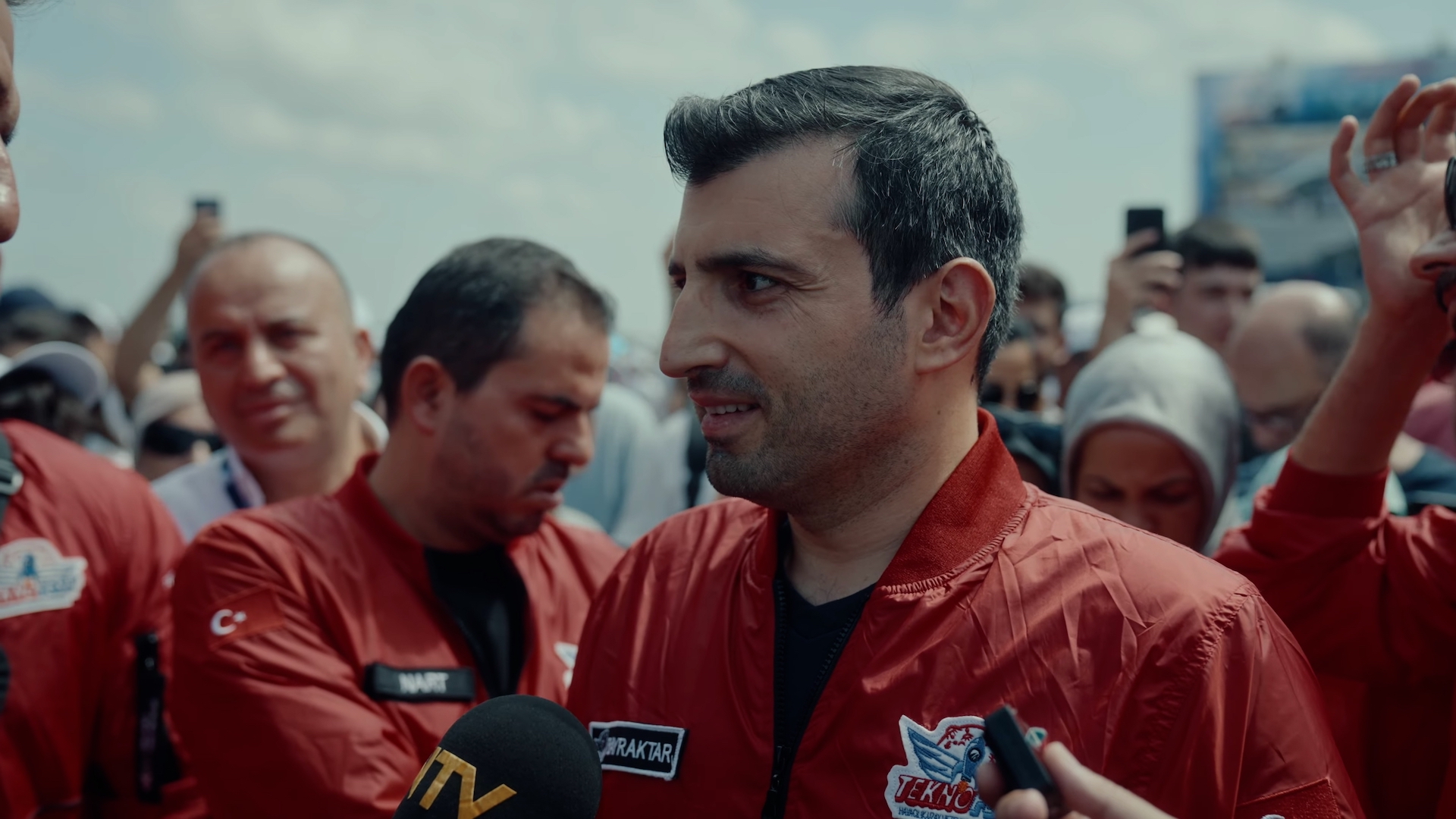 An especially noteworthy event is the agreement made in July to sell Turkish Akinci-style drones to Saudi Arabia, reportedly valued at over $3 billion.
"Nikkei Asia reported in a recent article that since the first Bayraktar TB2 was exported to Qatar in 2018, Baykar has secured contracts with at least 30 countries." Journalists who visited Baykar's offices near Istanbul, described as resembling Silicon Valley with Ottoman decoration and a hamam, interviewed the influential Bayraktar brothers—Seljuk and Haluk.
Haluk, the older brother and CEO, told Nikkei reporters, "Turkey's defense successes are inspiring other middle powers to enhance their strategic independence. This will make major global powers uncomfortable." In the same interview, Seljuk stated, "You don't have to follow; you can lead." The Bayraktar brothers view scenarios that discomfort major powers as a testament to Turkey's success.
Regarding the US, President Erdogan's connections—particularly his son-in-law Seljuk Bayraktar—have ongoing issues. These begin with Turkey's acquisition of the Russian S-400 and extend to the F-35 and F-16 matters.
However, these issues have deeper roots, encompassing Turkey's grievances about the American Patriot system and their desire to acquire American drones like the RQ-1 Predator/MQ-9 Reaper, which faced obstacles due to concerns about Turkey's actions regarding Kurds, Iranians, jihadists, Russians, and NATO.
In the spring of 2016, Ismail Demir, then head of the Turkish Deputy Ministry of Defense Industries, allegedly remarked at the Atlantic Council, "Ankara no longer needs American drones. I'd like to thank the US government for the unapproved projects; it pushed us to develop our own systems." Seljuk Bayraktar apparently shares this sentiment, having provided TB2-type drones to the Turkish military since 2014-2015 and Bayraktar Mini UAVs since 2007.
Born in Istanbul in 1979, Seljuk Bayraktar was raised in a time of rising economic and political influence of Islamists during Ozal's reign, amidst Kemalist secularism. He attended Robert College and Istanbul Technical University before studying in the US at UPenn and MIT. He returned to Turkey in 2007 to lead the family business, Baykar Makina, which his father, Ezdemir, had established in the mid-1980s, initially dealing in car parts.
Ezdemir Bayraktar had another notable achievement. As a member of the Prosperity Party and an associate of Necmettin Erbakan, he interacted with a fellow ambitious party member named Recep Tayyip Erdogan. All of this occurred before 1998.
In 2016, Seljuk Bayraktar married Erdogan's youngest daughter, with around 6,000 attendees, including foreign leaders. As of 2023, Seljuk Bayraktar has a substantial following on Instagram and Twitter. After the February 6 earthquake, he announced on Twitter that he would provide thousands of homes for those affected.
Turkish drone magnet Baykar's chairman Selcuk Bayraktar visits USS Gerald Ford aircraft carrier upon invitation by the U.S. officials.

Interesting juxtaposition.

His TB2 Bayraktar's and other aviation projects are direct response to US arms embargoes against Turkey pic.twitter.com/CSLp0WyY6z

— Ragıp Soylu (@ragipsoylu) August 25, 2023
Recently, Seljuk and his brother spoke with the Asian news agency Nikkei, asserting that major powers feel "uncomfortable" witnessing Turkey's growing autonomy in the defense industry.
Within 24 hours of that interview's publication, Seljuk was seen on the US aircraft carrier USS Gerald Ford in the Mediterranean as a guest of US Ambassador to Turkey Jeffrey...
In some ways, this situation seems contradictory. However, considering the context preceding it...
[This article was translated from its Greek original]