Divided island's souvla man says he was targeted in north on purpose to punish peace movement in Cyprus
A Greek Cypriot influencer vows to get his name off a stop list in the Turkish Cypriot north, where he says his arrest and long detention was a political double whammy out of spite because of his pro-reunification views but also EOKA nostalgia.
Andreas Soudjis, known throughout the island as "Souvla man" who regularly attends bicommunal events on both sides of divided Cyprus, was released on Friday from a Turkish Cypriot prison after serving over a month behind bars.
"Their behavior towards me was civil," said Soudjis who took things in stride, but he added he was shocked at first when he saw his hands in handcuffs and realized cameras were trained on him each time during his brief walks between the courthouse and a police van.
'They wanted to show that the movement for solution through reunification was a joke' Soudjis said
"I wanted the ground to open up and swallow me. My relatives and friends are going to see me with handcuffs, like a convict, I really felt very bad at that time," Soudjis said he thought to himself.
Later in subsequent court showings, the souvla man said he had decided to turn things around and smile at the cameras but also added had a bone to pick with the photo journalists who always published bad photos of him.
"In the last hearing when I got my sentence I was wearing nice clothes so I could look good, I had a tie on too, and they chose a photo showing my back, on purpose, so as not to show I was comfortable," Soudjis said.
The rapprochement peace advocate, born in Lysi/Akdogan and now owning an electronics shop in his town of Limassol, was arrested and subsequently jailed by Turkish Cypriot authorities for having an unauthorized radio transmission device found in a hotel room after checkout as well as taking photographs in a restricted military zone on an earlier tour.
Soudjis, who shared his side of the story with Greek Cypriot news networks on Monday, said he had left behind a walkie-talkie he had used with some friends who wanted to overcome poor phone connections on their south-registered phones during a trip to Karpas.
After the hotel notified police, Soudjis was questioned the next time he was trying to cross from south to north at the Turkish Cypriot checkpoint in Pergamos at end of August.
"All things said, they probably realized the walkie-talkie was harmless," Soudjis told AlphaNewsLive, referring to a two-way radio he had left behind in the hotel room.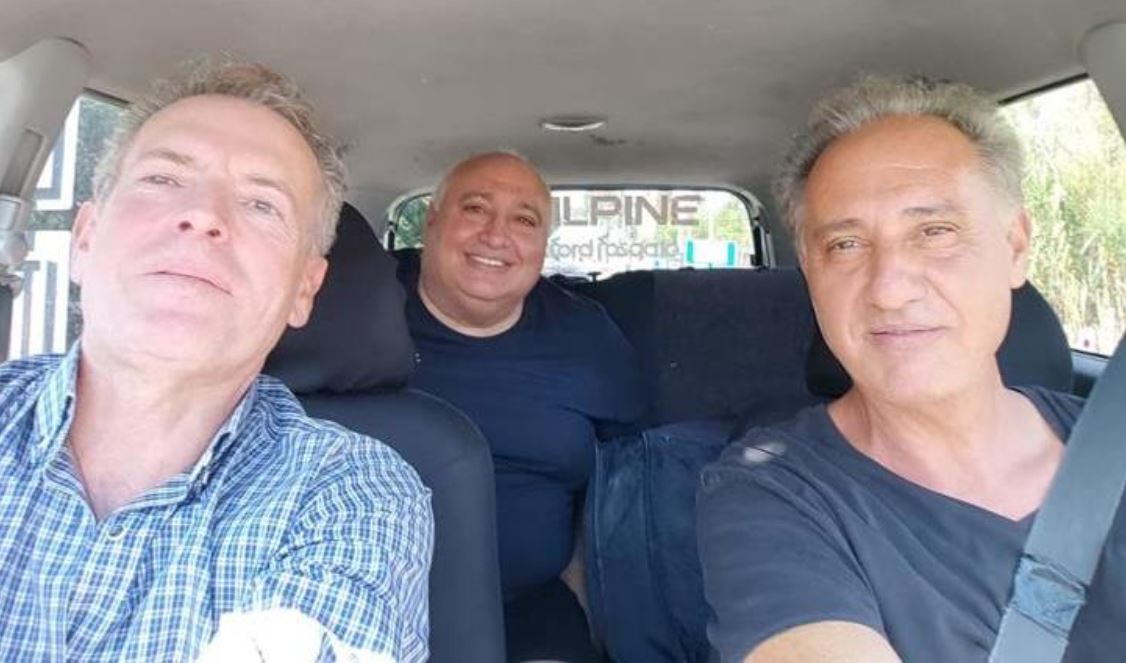 But after officers searched his vehicle and phone they found some photographs deemed suspicious, as well as a GPS file, a cassette audio recorder, some cables, and other items.
Soudjis said he was convinced that officials wanted to punish him for his political views and activism. Although he has been linked to Unite Cyprus Now, an outcast but vocal bicommunal peace group, he told another network he did not consider himself an activist of any sort.
"They wanted to humiliate a movement that was in favor of a [Cyprus] settlement through reunification because in the past, in previous events, I had photos with [Turkish Cypriot] officials, in particular a CTP lawmaker, we were together in an embrace," he told Sigmalive.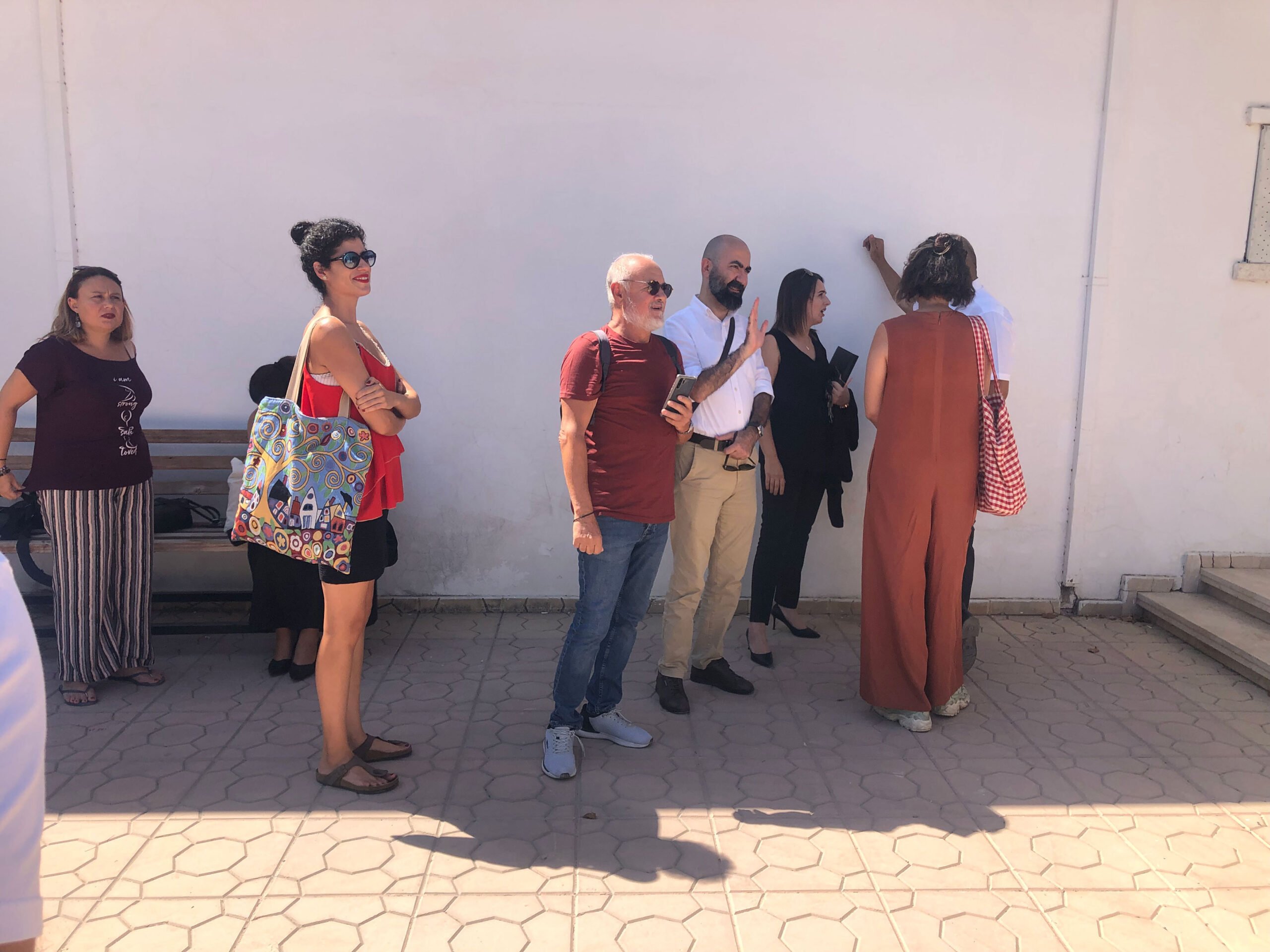 Soudjis explained that the opponents of the Turkish Cypriot pro-reunification lawmaker had found photos of Soudjis pictured in army uniform with a rifle as a reservist, and they blended the two photographs together to score political points.
"They wanted to show that the movement for solution through reunification was a joke," Soudjis said.
But Soudjis' politically-charged views on Cyprus' darkest past also played a role after it emerged that during an investigation into his belongings, police in the north had discovered a USB stick with a playlist of songs that included pro-EOKA music.
EOKA, a now-disbanded organization viewed by Greek Cypriots as freedom fighters but seen as terrorists by Turkish Cypriots and British colonial authorities on the island, gave grounds for more suspicion, according to Soudjis, who has publicly negotiated a unique public profile on social media as both a pro-peace citizen and an EOKA nostalgic.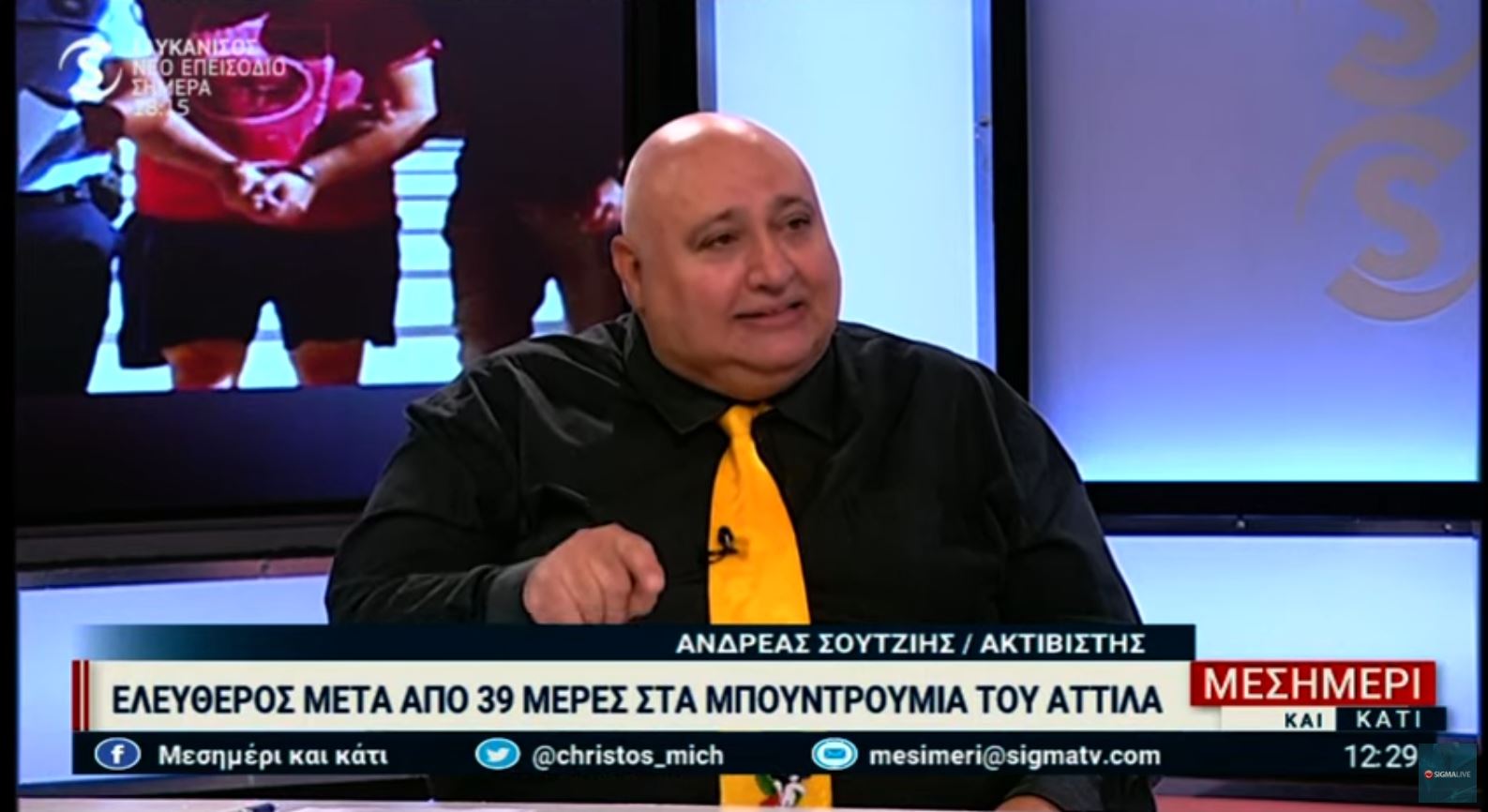 But Soudjis said he didn't do anything wrong as he joked that at home they now called him "007," saying that even the long detention during his multiple remand hearings was questioned by the judge for taking prosecutors too long to investigate.
"There are so many gigabytes of data on his phone and in his memory cards, and USB stick, we have to investigate all of it, the prosecutors would argue," said Soudjis, who also spent a portion of his long ordeal in a hospital due to low oxygenation. He spent most of his main prison sentence at a new penitentiary facility where he said he was treated well and in some cases very well.
Soudjis believes he was targeted on purpose and that authorities in the north wanted to find anything so they could punish him, adding that his 30 day sentence was also a crucial number.
"When I first met with my lawyer, the first thing I asked of him was not to have me banned from coming back [to the north]," Soudjis said.
"We will fight this," the lawyer replied.
But now Soudjis says he is not allowed to go back, adding that a sentence of at least one month carried an automatic ban as a penalty.
It turns out that Soudjis' lawyer, a Turkish Cypriot attorney he had never met before his case, has just met the deadline to appeal the ban.
"Based on what the lawyer told me, yesterday [last Friday] was the last day we could file an appeal to cancel the stop list order," Soudjis said.
The Greek Cypriot man says it would be tragic for him not to be able to cross into the north.
"We have waited for so long for checkpoints to open so that we could all go and see our homes, our places, to visit the occupied areas, and now they tell me I cannot go. But for me, I start to panic even if a month goes by without visiting Lysi," Soudjis said.
Now determined to fight the ban, Soudjis also said he had a message for the wider public.
"Now we have to try ever harder to eliminate this anomaly, to end this division, a small island such as ours cannot be split in two," he said.