Kathimerini.com.cy
Heavy rains are being experienced in many parts of Cyprus as winter refuses to loosen its grip, while in Deftera, hail storms were observed.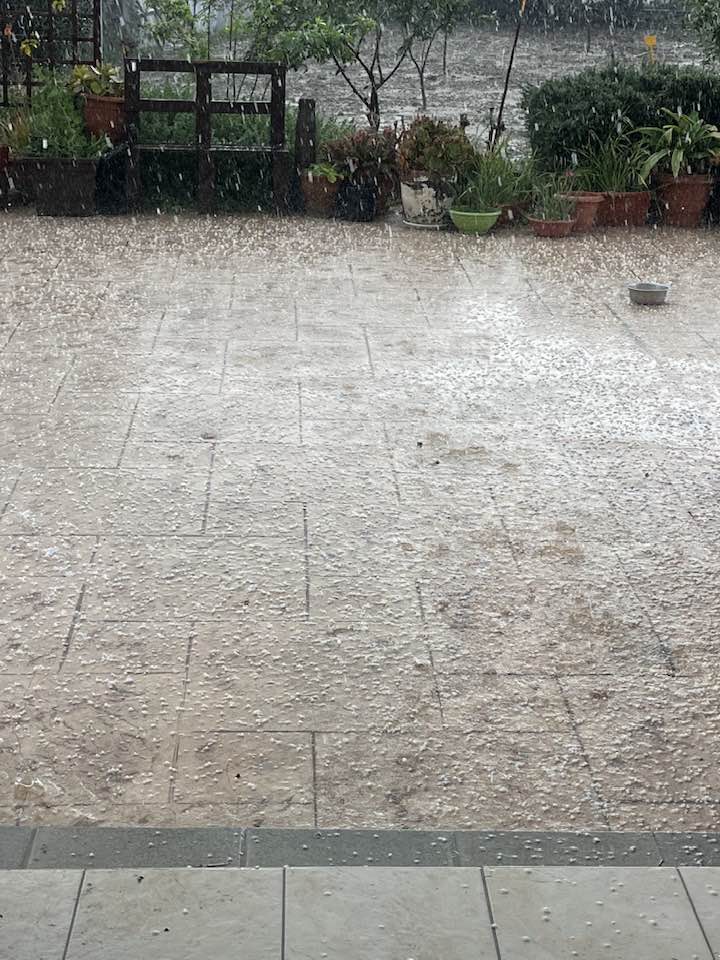 Video from "Cypriot Air Enthusiasts"
The weather forecast
Cyprus is currently in the grip of a low-pressure system, bringing heavy rainfall and dangerous weather conditions to the island. As the afternoon approaches, thunderstorms and localized showers are predicted to hit the northern half of the island and the mountains, with sleet expected to fall on the higher peaks of the Troodos mountains. Additionally, hail storms have already been spotted in Nicosia's Deftera neighborhood.
Despite the forecast of partly cloudy skies, residents are being urged to take caution when venturing outside. The 3 to 4 Beaufort winds coming from the southwest to the west may cause choppy and marginally rough seas. The danger of flash floods and landslides cannot be ignored, especially in areas with steep terrain.
The weather is expected to ease up slightly tonight, but isolated showers may still affect the coastal areas. Stay safe and informed by keeping up to date with weather warnings and forecasts.
locally.