Cyprus hopes to make a dent in cruise quest after helping industry in time of need
The Jewel of the Seas sets sail from Limassol on Saturday marking the beginning of Royal Caribbean's return to the Mediterranean, a bold move mid-pandemic after Cypriot authorities jumped on board to offer a helping hand to an industry desperately looking for a welcoming port.
After a two-night test sail from Limassol earlier this week, Jewel's inaugural cruise on Saturday will mark the beginning of a limited summer series of seven-night itineraries to the Greek Isles for fully vaccinated crew and guests.
Authorities in the Republic of Cyprus further require that non-vaccinated passengers aged 12-18 who are traveling with their families on the Jewel must show a negative PCR test result taken within 72 hours of arrival on the island.
Cypriot Deputy Tourism Minister Savvas Perdios said that it was "nothing but an honor" for Cyprus to have Royal Caribbean in its ports and seas.
Cyprus has been an early proponent of vaccination programs for seafarers and back in February the government proposed a framework on how jabs could be administered
Perdios was invited by Sean Treacy, Senior Vice President at Royal Caribbean International, to step on board another cruise ship this week currently docked at Limassol port, Royal's Harmony of the Seas.
According to the Cyprus News Agency, the minister told Treacy that officials worked for over nine months to "get the protocols right, to facilitate in every way what we could so you could bring your ships here."
Treacy said the invitation on board Harmony to Perdios, as well as Shipping Deputy Minister Vasilis Demetriades and Limassol Mayor Nikos Nikolaides, were "a way to thank and acknowledge the efforts and support provided to the cruise industry and specifically Royal Caribbean International over these past several months."
Royal's senior VP went on to say that travel agents who returned from Jewel's test sail said they were blown away by the experience, adding that the crew did a spectacular job on board and had positive feedback on Cyprus, citing friendliness, efficiency at the port, and safety protocols.
Vaccination jitters behind the scenes
But it has not been easy for cruise companies during the pandemic, as they faced difficulties trying to navigate the turbulent waters of strict protocols in many countries as well as getting their highly diverse international crews vaccinated.
Cruises had to be postponed or canceled as the industry sought to make a comeback earlier this year, with changes pushing back on programs one after the other and small numbers of crew members testing positive for COVID. Many foreign seafarers also had to wait their turn to be eligible for a vaccine in their home countries, with industry experts estimating it would have taken not months but years in some cases.
Cruise industry pundits have been focusing on cruise companies having to negotiate protocols with local governments, since obtaining vaccines for crew through other means had been an impossible task given the emerging trend in parts of the world to push for fully or nearly-fully vaccinated ships sailing this summer.
With travel restrictions around the world causing further operational delays in getting crews back onboard, a number of cruise ships flocked to the Republic of Cyprus where crews could get vaccinated at the port of Limassol.
One of those ships, Royal's Anthem of the Seas already embarked on a summer cruise on July 7 from Southampton exclusively for UK residents.
Back in spring, foreign crew members flew to Cyprus where they could fulfill quarantine obligations in local hotels before boarding Anthem, while reports suggested some crew members already in mandatory quarantine on the ship received the AstraZeneca jab on board.
Cyprus has not officially said whether it has provided vaccines for crews on cruise ships. But the Republic, with a registry that ranks high among fleets across the globe, has been an early proponent of vaccination programs for seafarers and back in February the government proposed a framework on how jabs could be administered.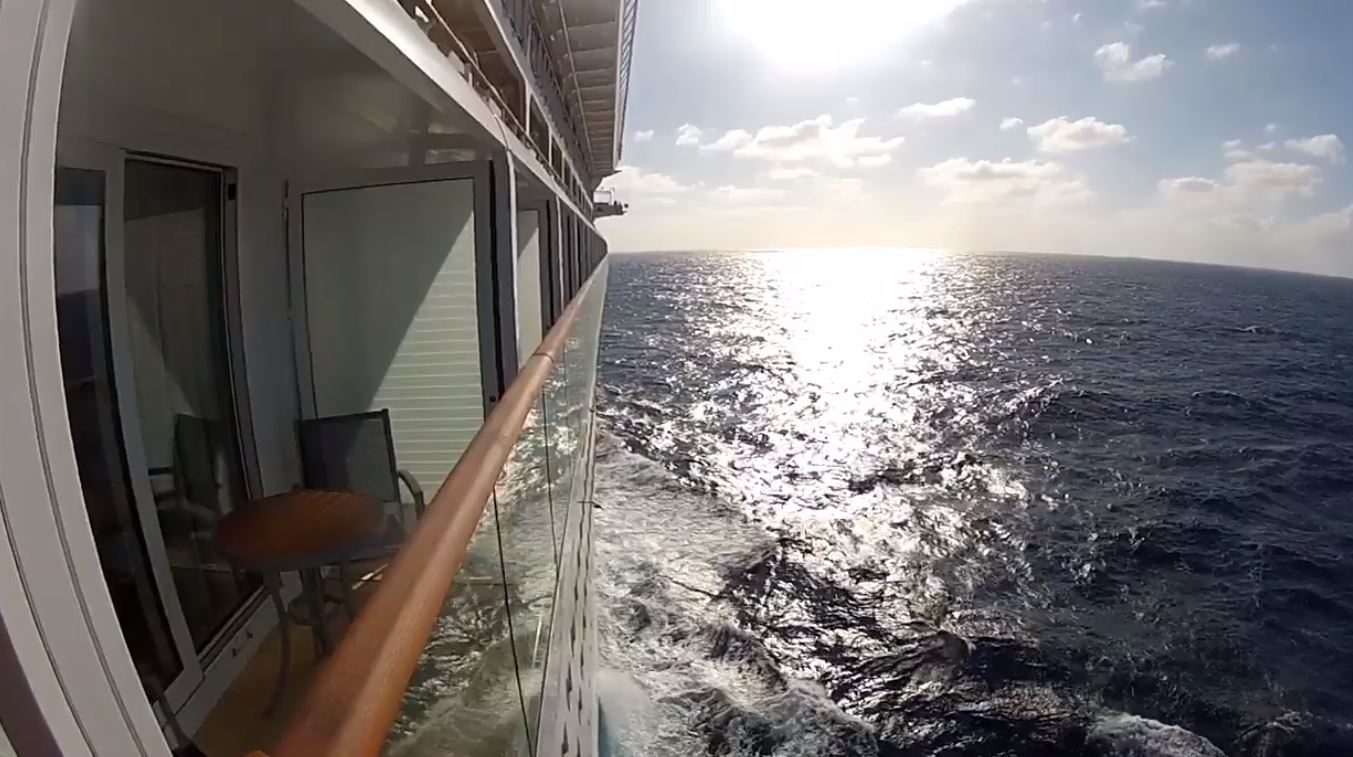 Earlier this year, the International Chamber of Shipping warned that ship owners could be forced to cancel voyages if crew remained unvaccinated.
In a recent circular, Cyprus' shipping ministry announced it was taking the initiative to provide free-of-charge vaccinations to all seafarers from friendly nations, starting July 1 on a first-come-first-served basis.
Now vaccinations are being offered for crew working on ships registered in the Republic of Cyprus and managed by Cypriot companies, while free shots will be provided at ports, anchorages, or roadsteads located within the island's territory.
False starts and the Haifa cancelation
Cyprus had shifted into high gear following turmoil in the Middle East over the Israeli-Palestinian conflict, with Royal announcing back in May it had cancelled its Odyssey of the Seas season from Haifa, a cruise exclusively for Israelis visiting Cyprus and Greece on a special deal for vaccinated travelers.
But reports suggested there were also unresolved issues with getting crews vaccinated in Israel, including the country's concerns over the veracity of the jabs, while this week Royal also pulled ships out of Australia over rules and protocols deemed tough by some in the industry.
It was not clear whether Royal Caribbean would call Limassol its home port after the pandemic, but Treacy said Royal's ships being in Cyprus was a "momentous occasion" while pointing to another visit in summer 2022 by the Rhapsody of the Seas, "allowing even more guests to visit this incredible island."
"We see Cyprus as a real potential destination for us for the future and we will be looking in our plans to return to Cyprus as a cruise home port," Treacy said.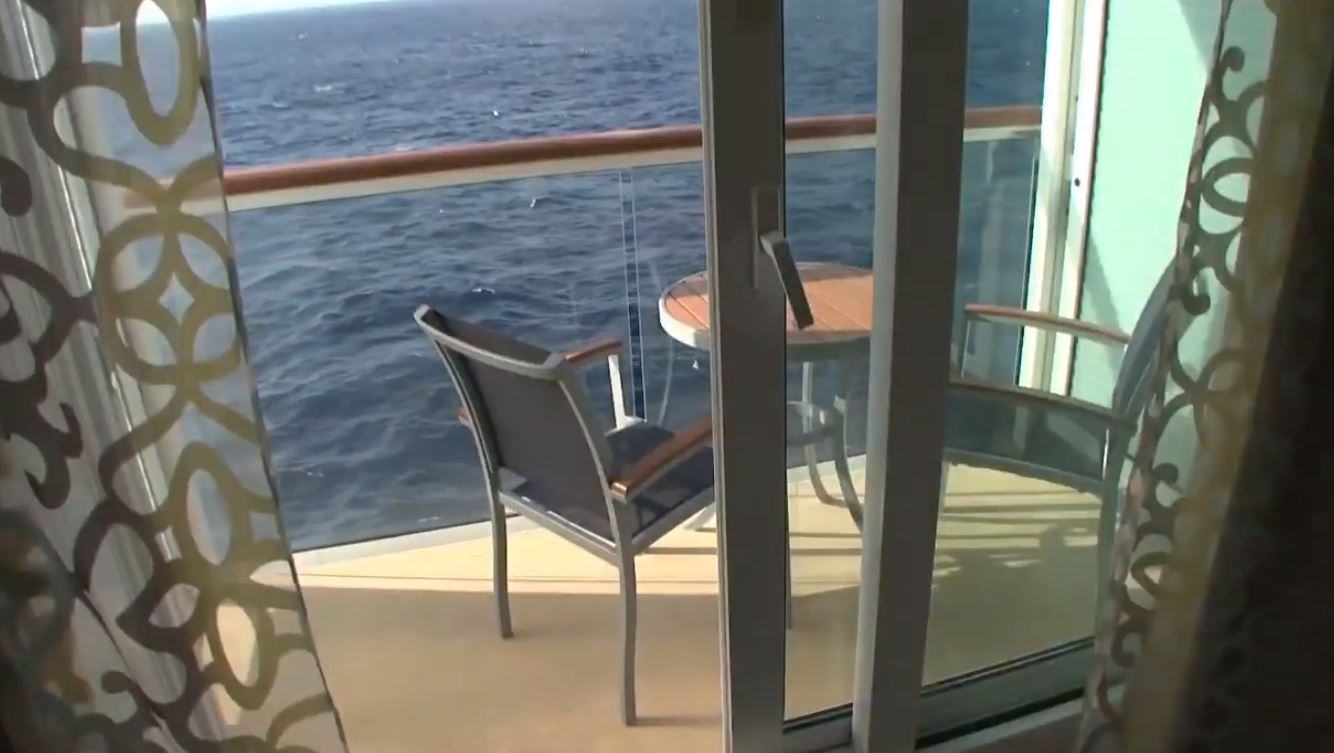 Perdios, whose professional and family circumstances have been tied to the island's tourism industry, told the VP "we are not only a sun and sea destination."
"Despite the pandemic, despite the crisis, we have been working so hard for the last two years to improve our product, emphasizing the authentic experiences, the special-interest products that we have, so companies like Royal Caribbean start thinking about bringing more ships to Cyprus even in the winter," Perdios said.
There is a lot at stake for Royal as Jewel tests the Mediterranean waters with real passengers amid the pandemic, with the company expected in the coming weeks to announce plans to reintroduce its full fleet around the globe by year's end.
As for Cyprus, the bet is also huge as the island positions itself to attract not only ships seeking a friendly port but also their passengers who may seek new experiences on land.