Reporters kept out of Limassol courtroom in double murder case of two formerly missing Russian women
The sole suspect in the double murder of two Russian women appeared on Monday in Limassol District Court behind closed doors, with reporters kept at bay in a case where his initial arrest had also taken place in total secrecy.
A 32-year-old male was on Monday remanded in custody for eight days on murder charges in connection with two Russian women who went missing last month. Police believe two bodies unearthed on Sunday morning at a cottage in rural Limassol belonged to 33-year-old Mariia Gazibagandova from Dagestan and 43-year-old Alraeesi Khaiat from Syria, both Russian nationals who were staying in Larnaca on tourist visas.
In late November the suspect, described as a Cypriot national of Syrian origins residing in Larnaca, was initially arrested in the southern town in total secrecy on abduction charges, after an unknown person filed a missing report with police.
According to daily Phileleftheros, which broke the story days after the arrest, the suspect's detention was kept under wraps along with his first remand hearing that took place behind closed doors at a Larnaca court.
On Monday the presiding judge ordered a remand hearing behind closed doors after some reports citing police sources said a public defender appeared in the Limassol courtroom and requested a closed hearing, citing religious beliefs and privacy concerns. Police spokesperson Christos Andreou confirmed that a request had been made but declined to say by whom or elaborate on what basis.
Right to fair and public trial
Based on the Constitution of the Republic of Cyprus, "every person is entitled to a fair and public hearing within a reasonable time by an independent, impartial and competent court established by law."
But reporters and the media may be excluded from all or any parts of a trial if the defense invokes "the protection of the private life" of parties involved.
Police did not say whether a motive has been established but according to leaks in the investigation, the suspect appeared to have told officers that he lost his temper and shot the two women after hearing them speaking in Arabic and making fun of his ethnic background or trying to deceive him. The alleged incident was said to have taken place around mid-November based on a timelines by local reports.
The judge ordered a remand hearing behind closed doors after a public defender appeared in the Limassol courtroom, citing religious beliefs and privacy concerns
Reports also suggested the perpetrator had attempted to hide evidence such as trying to leave no traces of blood behind at a cottage in Kato Amiandos which belonged to an unnamed friend of the suspect. But blood stains were reportedly found during initial searches along with two shell casings near a dumpster during follow up searches.
Gazibagandova and Khaiat were reported missing last month with reports saying police had been told they went to the cottage to hook up with the main suspect and another unidentified male in exchange for money. It was also later reported that the sum of €2500, allegedly agreed to be paid for sex according to the 32-year-old, was in fact cash destined to pay for illegal drugs and that things did not go as planned.
A video said to have been sent to the boyfriend of one of the women from her social media account had reportedly shown his girlfriend and the suspect sitting on a sofa at the cottage but it was not clear when the video was made.
Two CID units handling the case
While the murder investigation was being handled by CID Limassol, reports on Monday said the suspect broke down during late night interrogation by Larnaca detectives who had also questioned the suspect early on in the abduction case.
Based on a confession purported to have been given during the latest interrogation, the suspect told Larnaca investigators that he shot the two women and then got help from two male workers to dig a grave, telling them only he was planning to install a barbeque grill while hiding the fact that two women had been dead.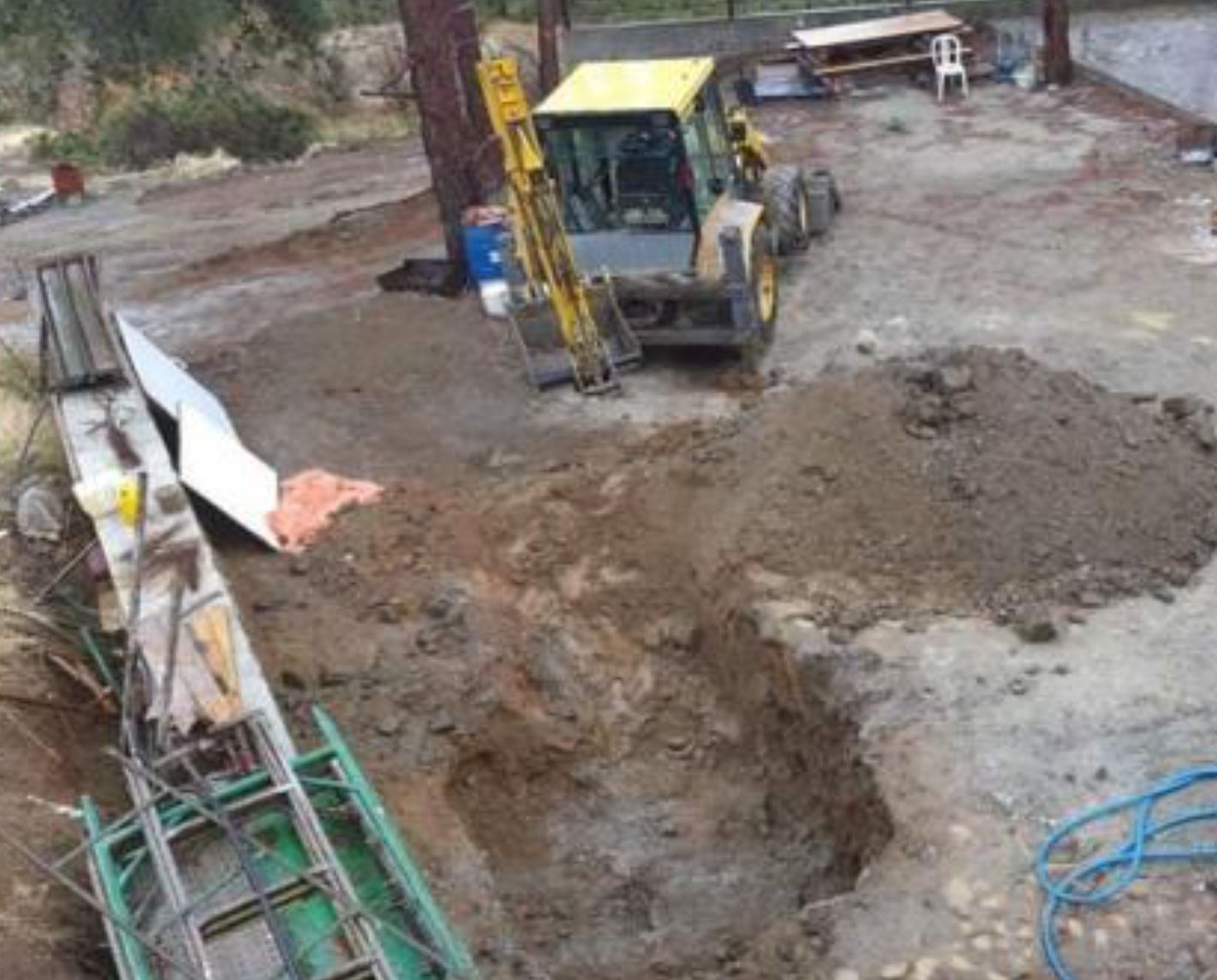 Police say the suspect had implicated another man, who was already wanted for other offenses, but reports said a 23-year-old Syrian male arrested in the case was quickly released after denying any involvement. Investigators at the time said they believed the main suspect's phone records and other evidence pointed to him as the single suspect in the investigation, while the two workers were said to be wanted for questioning but no information about them has been given publicly.
Police have been heavily criticized on social media for failing to locate the burial site earlier, which was said to have been in the yard some 30 feet from the cottage.
Police Chief Stelios Papatheodorou said all tools had been utilized in the search "except that, if you take a look at the ground, both depth and surface, you will concur that their discovery was impossible without the perpetrator pointing out the exact location."
A photo was released showing the burial site after it was dug up by police. Police officials and some media outlets speculated that officers had missed the grave initially citing weather conditions, while the soil at the exact location had been landscaped with pebbles.
Critics said police ought to have the technical means to detect a recent grave in the yard no matter what were the weather or other conditions.
DNA tests were expected to confirm the identity of the unearthed remains while a police report on Monday said the bodies matched the description of the two missing women.