Police say they missed burial site initially because it could only be pointed out by perpetrator
Police say two bodies were found buried in the yard of a cottage on Sunday in connection with the case of two missing Russian women, with investigators saying they believe they know who committed double murder but still no motive has been established.
(Click here for an update to the story)
Local media said two bodies unearthed in the yard of a cottage in rural Limassol appeared to belong to 33-year-old Mariia Gazibagandova from Dagestan and 43-year-old Alraeesi Khaiat from Syria, both described previously as Russians.
State forensic pathologists rushed to inspect the removal of the bodies at the cottage Sunday early morning in the Kato Amiandos area, where police had previously combed the area and reportedly found blood stains but no bodies.
Reports said the remains of two women who were shot to death had been buried some six feet below ground in the yard.
Police defend missing burial site initially
But Police Chief Stelios Papatheodorou defended law enforcement over delays in finding the bodies, saying all tools had been utilized in the search "except that, if you take a look at the ground, both depth and surface, you will concur that their discovery was impossible without the perpetrator pointing out the exact location."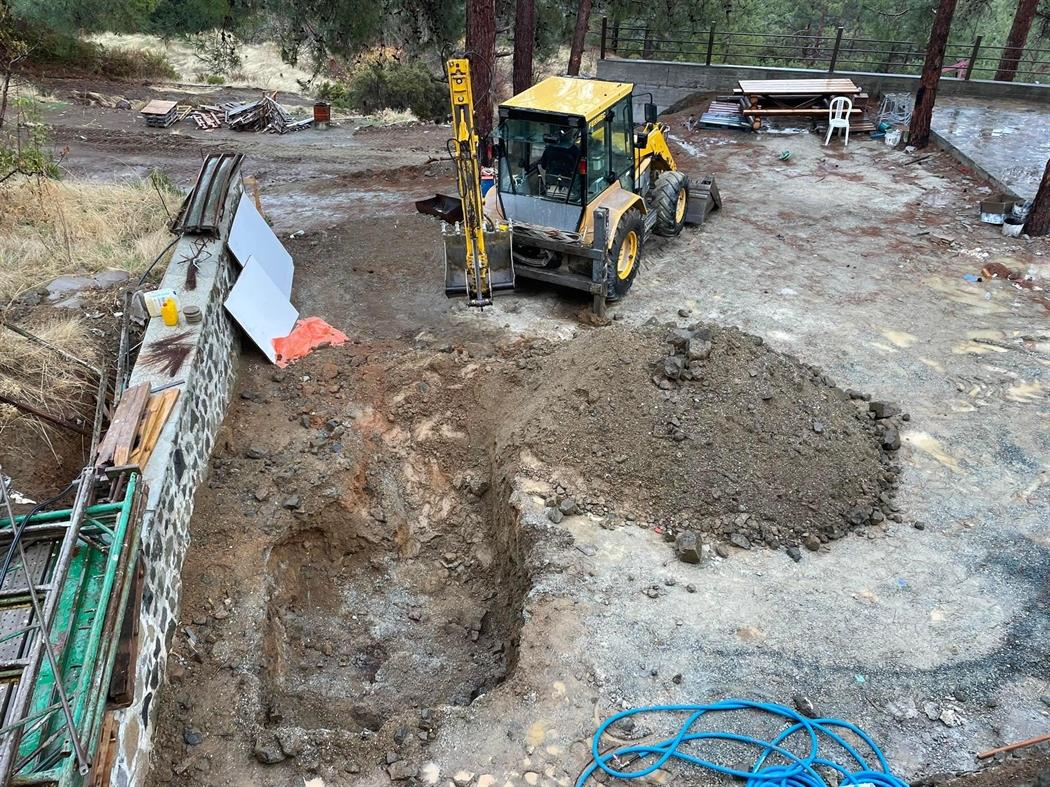 A 32-year-old man described as Cypriot national of Syrian origins, who was the first suspect arrested in the case, is purported to have pointed investigators to the burial site after reports said he had changed his story a few times before eventually leading cops to the bodies.
Investigators managed to get a confession from the main suspect but it was not immediately clear whether any motive has been established
His arrest was initially kept under wraps by police with local media saying he had implicated another individual early on.
But after phone records and mobile phone signals did not add up according to police, investigators pressed on the 32-year-old suspect who had initially told them a 23-year-old Syrian male would be the one to know the whereabouts of the two women.
The 23-year-old man, who was already wanted for other offenses such as illegal possession of a firearm as well as charges related to burglary and theft, was initially a person of interest and then a suspect for felony conspiracy and abduction in the case of the two women. But he was released after his brief arrest while he was expected to be re-arrested on previous warrants.
Gazibagandova and Khaiat were reported missing last month with reports saying police had been told initially they went to the cottage to hook up with the main suspect and another unidentified male in exchange for money.
It was also later reported that the sum of €2500, allegedly agreed to be paid for sex according to the 32-year-old, was in fact cash destined to pay for illegal drugs and that things did not go as planned.
Local media said investigators managed to get a confession from the main suspect, but it was not immediately clear whether any motive was established.
The 23-year-old suspect reportedly denied any involvement and told police he did not know the two women.
Gazibagandova and Khaiat, who traveled to Cyprus on a tourist visa, had been staying in Larnaca where another person reported them missing. The exact dates of their disappearance and death have not yet been established.