Bench warrants by Republic of Cyprus authorities in fake cocaine case prolong legal clash with SBA
Cyprus Police have issued arrest warrants for two drug trafficking suspects after they failed to appear in court, but things are far from clear as SBA authorities on the island claim jurisdiction over the case in what has become an unprecedented legal clash.
Greek Cypriot police on Thursday published the photos of two wanted men, 47-year-old Savvas Siderenou and 41-year-old Evangelos Evangelou, both of whom face drug trafficking charges in a fake cocaine shipment mired in a long and protracted jurisdiction war.
Last August Greek drug squad officers reportedly removed 17.6 kilos of cocaine from a ship at Piraeus port and placed dummy packages for a controlled delivery to Cyprus, with SBA officers arresting two Greek Cypriot men on trespassing charges at a fruit and vegetable storage facility in the Asomatos area of Akrotiri.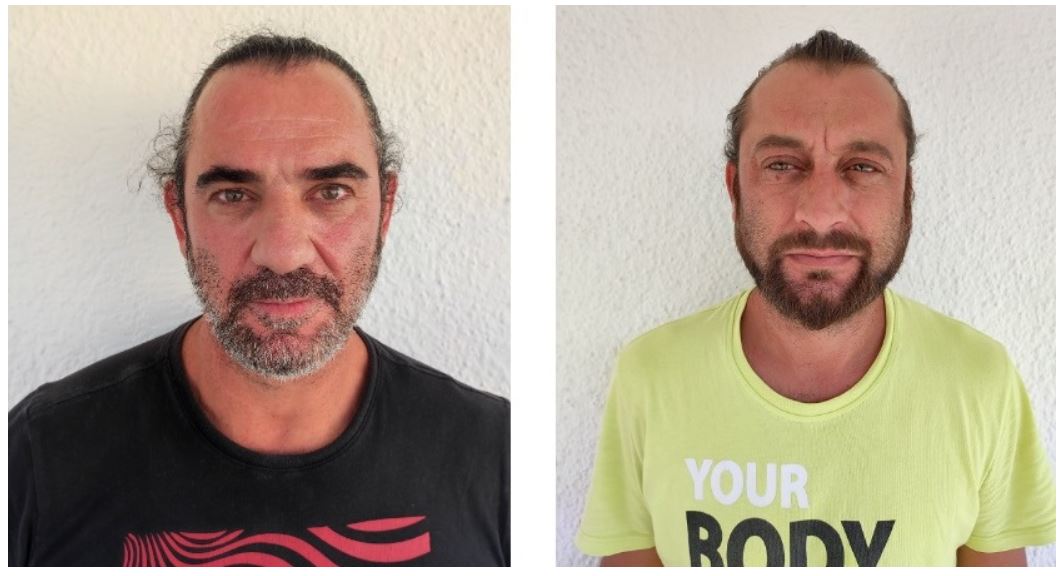 But SBA Associate Judge Theo Karamanis, who has rejected requests by Greek Cypriot prosecutors to hand over the suspects, sided with the defense lawyers who argued their clients' arrestable offenses -trespassing and conspiracy- had been committed on British Base soil and had nothing to do with drugs or offenses in the Republic of Cyprus.
SBA courts apply Sovereign Base Area law, which is closely aligned with, and in some cases identical to, the laws operating within the Republic of Cyprus.
The two suspects have been released from SBA custody but reportedly remain on the British Bases, where their trial has not yet taken place
But Karamanis, who questioned the legality of the warrants last year, said there was no evidence to support reasonable suspicion of the money laundering allegations in the Greek Cypriot warrant.
Karamanis also directed the attention of law enforcement authorities to the bill of landing, which was not linked to the arrested individuals, but it would instead relate to a business named in the document or their agents, adding that any known suspects regarding "preparatory actions" would probably fall within Greece's jurisdiction.
The SBA judge also took the extra time in his remarks to issue a far-reaching indictment against the maladies of the Greek Cypriot criminal justice system, such as unfair or prolonged trials, wrongful convictions, corruption in prosecutions, and excessive sentences in the Republic.
Local media said British Base authorities have in their possession evidence in the case but other reports said additional evidence obtained by Greek Cypriot authorities have not been shared with SBA.
It was understood that Greek authorities also have evidence about the case on their end but it is not fully clear what information Athens may have shared with jurisdictions on the island.
The two suspects, who have been released from SBA custody, were fined for misdemeanor violations. They are now wanted by Cypriot authorities after failing to appear before a Limassol judge.