Turkish Cypriot authorities on alert following mystery loud bang, air-dropped missile or projectile not ruled out
A very loud explosion was heard Sunday night in the north, just after midnight, with authorities scrambling to ascertain its cause and deal with speculation running rampant on social media.
(Click here for an update to the story)
According to local reports, one or two explosions were heard Monday morning just after midnight while videos emerged showing a fire at Vouno/Taskent on the foothills of Kyrenia mountains.
Around 2:30am, a report by GencTV released images of what appeared to be wreckage but gave no further description.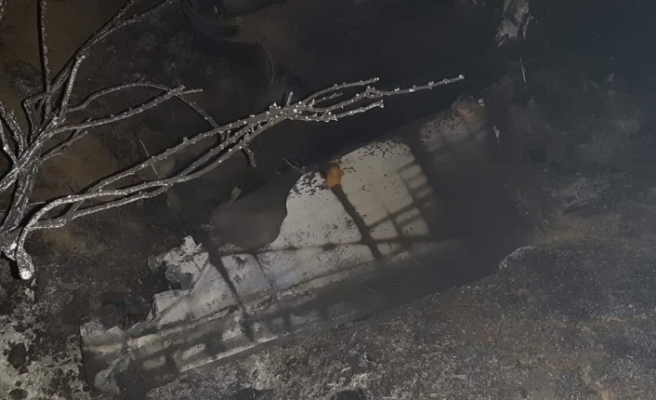 But minutes later, an official statement on Twitter said the explosion was being investigated as likely caused either by ammunition or a helicopter, ruling out any other type of aircraft. Later statements included the possibility of a missile or other type of flying object being dropped from the air.
Turkish Cypriot police and fire fighters, who were at the scene, made no reports of people injured or killed.
People from both sides of the island described the bang as very loud, while others reported feeling tremors from an earthquake.