High powered attorney demands probe report, warns of private criminal prosecution if state fails to act
A high-powered attorney in Cyprus representing the family of a soldier, whose death initially ruled a suicide has been updated to murder, has hinted at lawsuits if prosecutors fail to go after the perpetrators.
A probe into the death of Thanasis Nicolaou, a 26-year-old conscript who was found dead under a bridge in Alassa on 29 September 2005, has been finalized according to Philenews, with the daily network saying "the findings clearly point to Thanasis' murder without allusions and footnotes."
After initially refusing to consent to any exhumed remains being sent abroad for specialized testing, the prosecutorial unit within the Legal Department finally caved in and allowed additional tests to take place in Greece following the persistence of the soldier's mother and a legal team she had put together.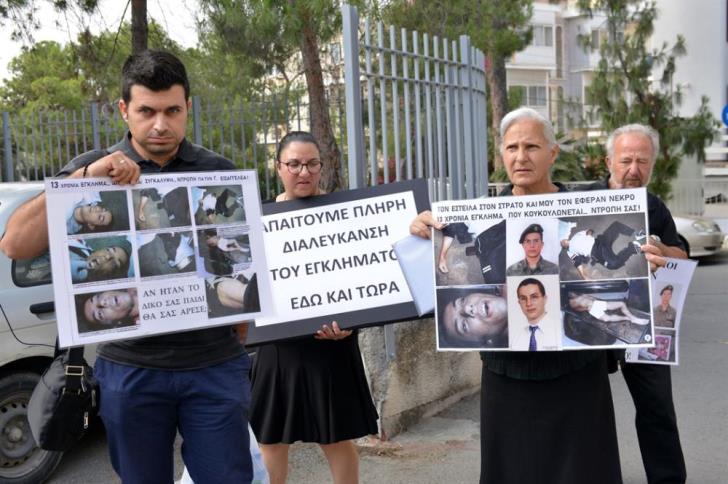 Experts who examined evidence had determined that Thanasis had not fallen from a bridge, as the authorities claimed at the time, but the soldier had been murdered.
Cypriot lawyer Loukis Loukaides, who represents the Nicolaou family, said last year that anatomic pathologist Demetra Karayianni had examined a specific piece of bone and it was determined that the soldier's cause of death was strangulation and not suicide.
Loukaides, a former ECHR judge, was behind a push by the Nicolaou family to reopen the case, with a new independent committee assigned last year to examine new and all evidence.
'I made a pledge to have justice delivered to you my angel. Your Unjust Death won't be in vain. I thank God for letting me come this far and I am sure he will help me get to your killers too'
Thanasis' mother, Andriana Nicolaou who took her case to international court and won against the state, wrote Monday on social media that justice would be served when the perpetrators would be arrested.
"Surely all those who covered up the brutal and obvious crime, and all those who have been covering it up continuously for 17 whole years, know who the perpetrators are!" she wrote.
But her attorney, who told Philenews he did not have confidence in the police to carry out a new investigation, wants a full copy of the probe findings in case he should deem it necessity to go after the perpetrators on his own.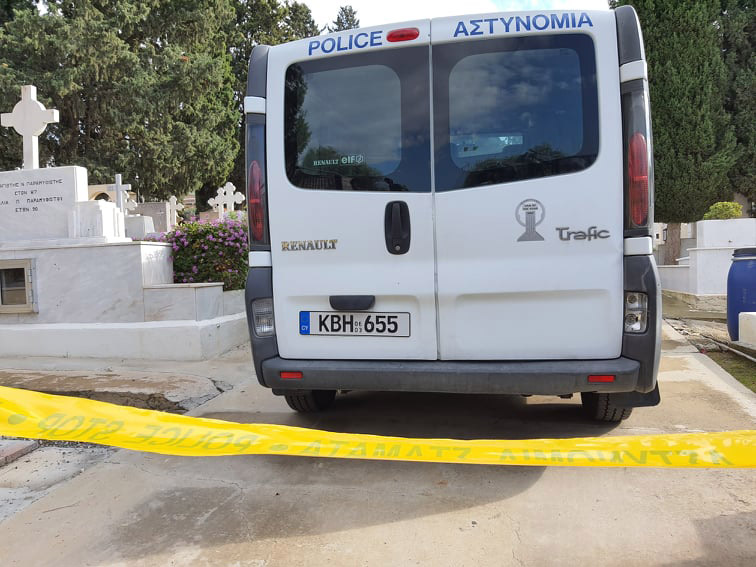 Loucaides, who has been an outspoken critic of the justice system in Cyprus, had famously called in the past for better training of judges and also claimed that corruption was rendering court decisions questionable at best.
The high-powered attorney has been credited with many successful lawsuits but he has also been known for butting heads with a former attorney general as well as the police, who once arrested Loucaides on a traffic charge after the lawyer talked back to the officer during an escalation of the incident.
Local media have been speculating that the probe findings would not name any suspects, even though murder was expected to be the official manner of death and strangulation listed as the cause of death.
Lawyer hints at private criminal prosecution
But Loucaides says he is determined to hold perpetrators accountable by exercising his right within jurisdiction to launch a private prosecution in case state prosecutors fail to do so.
"I was the one who initiated this investigation so they also need to hand over the findings to me, so that I can launch a private criminal prosecution wherever it may be deemed necessary," Loucaides said.
Nicolaou, who grew up in Australia and had a foreign accent, was bullied according to his mother and was often referred to as "kangaroo" by the younger local soldiers.
The family in the past spoke about their son being bullied in the army and maintained all along that military officers were not honest about many issues in the case. Nicolaou's relatives fear their loved one had been killed by other soldiers who then tried to make his death look like suicide. 
Media pundits and experts have warned it would be difficult now to identify suspects in the murder if eye witnesses do not give information. Police said no suspects had emerged during investigation, but critics said this or so because police treated the death as a minor incident.
But his mother, who took to Facebook on Wednesday morning, said she would not give up until her son's murderers would be caught.
"I made a pledge to have justice delivered to you my angel. Your Unjust Death won't be in vain. I thank God for letting me come this far and I am sure he will help me get to your killers too," the mother wrote.