Mother of murdered Filipina in Orestis case wants state to act without delays for grandson's sake
The mother of murdered Filipina Maricar Valdez Arquiola is still waiting for the Cypriot government to do the right thing, with reports saying relatives of victims in the island's unprecedented serial killer case are still waiting for a proper financial settlement.
According to Philenews, a Cypriot member of parliament recently received a letter from the mother of Maricar Valdez Arquiola, a domestic worker from the Philippines who was murdered in 2017 and her body was discovered inside a suitcase thrown in a lake in rural Nicosia two years later.
"For the last five years my grandson, seven years old, lives in the Philippines in economic hardship due to the loss of his mother, who was supporting him financially when she was alive," it was written in the letter according to Philenews.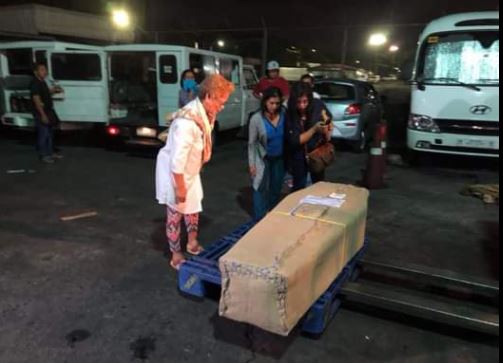 The author of the letter went on to explain that she did not have the financial means to support her grandson.
"While the child is growing up, he should not be deprived of a proper education especially after having lost his mother," Maricar's mom wrote.
She also said she wanted her grandson to be on the right track when he is older.
Maricar's family has filed a lawsuit against the attorney general's office seeking damages to the tune of €500,000, accusing the state of failing to act after the 30-year-old woman was reported missing.
The government does not wish to go to trial, with the Legal Department reportedly wanting to settle out of court but delaying any settlements in order to evaluate all claims from relatives
A self-confessed serial killer, army officer Nicos Metaxas also known as Orestis, is also named in the lawsuit after he was convicted and sentenced to life for the deaths of Maricar and other women and children.
Families of each of the victims had been offered €17,000 by the Republic of Cyprus, after officials including President Nicos Anastasiades offered a public apology with a minister and police chief resigning over the case.
But legal battles continued as the money offered by Cyprus was not deemed enough to cover the financial needs of families exacerbated by the loss of life of their breadwinners abroad.
Knews understands the government does not wish to go to trial, with the Legal Department reportedly wanting to settle out of court but delaying any decision on offering final settlements in order to evaluate all claims from relatives of all the murdered victims in the serial killer case.
But time is running out for Maricar's boy.
"If he gets some money when he will be 20 years old it won't be of any use to him if he's uneducated," Maricar's mother told the MP, adding that kind of cash "could destroy him instead of helping him be a good person."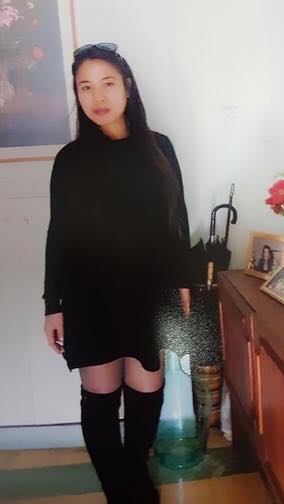 The case initially had come to be known as the Filipina murders, when it emerged that more women from the Philippines were missing and it was reported that Orestis had admitted to police he "had a thing" for Filipino women.
While no trial ever took place, Orestis pleaded guilty to the murders of five foreign women, all domestic workers including Maricar, as well as two of their children.
The case that shocked public opinion in Cyprus and around the world came to light after a group of bikers on a Sunday outing in mid April 2019 stopped at an old and abandoned mine shaft in Mitsero and approached the flooded shaft to look down but the view was obstructed by objects.
"We were there chatting and taking photos and suddenly, out of the blue, a friend grabbed a piece of rock and threw it down the well," said a man who wished to remain anonymous.
The first body that was discovered belonged to 38-year-old Marry Rose Tiburcio from the Philippines. She had been reported missing along with her daughter, 6-year-old Sierra Graze Seucalliuc, whose body was tossed into a nearby lake.
The body of Αrian Palanas Lozano, 28 years old also from the Philippines, was found along with Marry Rose, while Maricar's body was found in a red lake near the mineshaft inside a suitcase.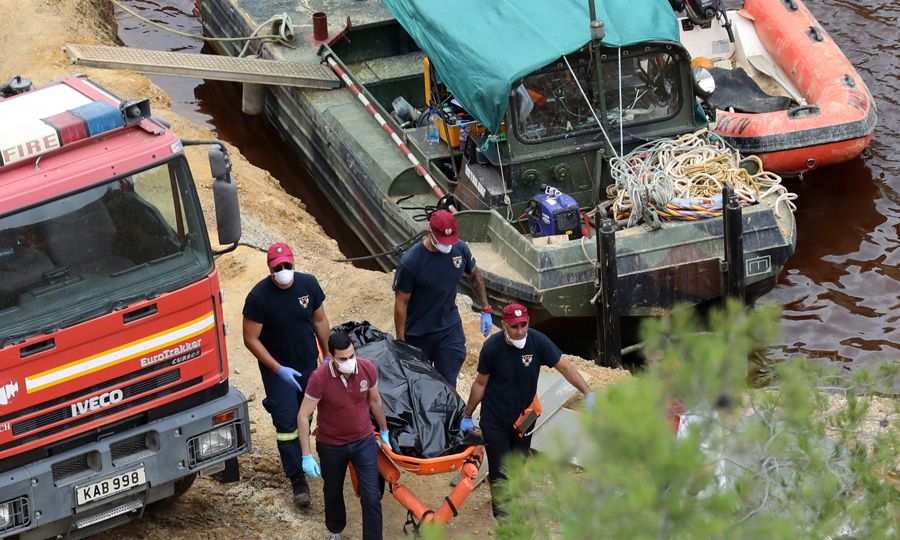 Two others were found in suitcases in the same red lake, Romanian mother Livia Florentina Bunea, 36, and her 8-year-old daughter Elena Natalia Bunea. All six victims died of strangulation while another woman from Nepal, 30-year-old Asmita Khadka Bista, had signs of strangulation as well as head trauma while parts of her body were found in a remote pit on a military firing range also in rural Nicosia.