American senator visits Nicosia, reveals little-known trivia about family connection to Cyprus
American Senator Bob Menendez, a longtime champion of Hellenic causes, said during his visit to the Republic of Cyprus that his goal was to see the last Turkish soldier leave the divided island.
After being bestowed the Cross of the Order of Makarios III during a visit to Cyprus on Monday, Menendez told an audience at the Presidential Palace that Greek Cypriots and Turkish Cypriots could reach a settlement if "left to their own devices."
The senior senator from New Jersey, who serves as Chairman the Senate Foreign Relations Committee, said he believed reunification of Cyprus could be achieved "if Greek Cypriots and Turkish Cypriots, not those who come from Anatolia but Turkish Cypriots" were left to strike a deal on their own.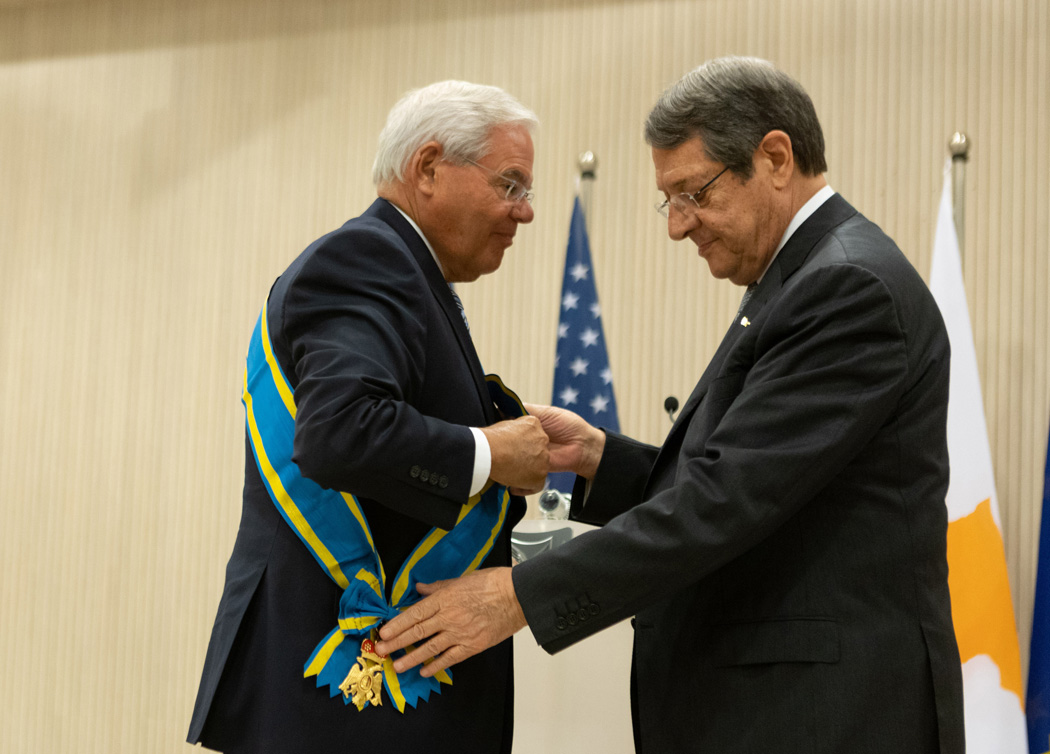 "America's Number One Philhellene," as he is often called by International Coordinating Committee Justice for Cyprus (PSEKA), also criticized a Turkey-backed option based on a two-state formula, saying such a settlement "is wrong" and would go against UN Security Council resolutions and decades-old efforts to negotiate a reunification under a federal model.
"As long as I am a United States senator, my goal is to see the last boot of the last Turkish soldier to leave northern Cyprus," he added in the end before saying in Greek "Zito I Kypros" (Long live Cyprus).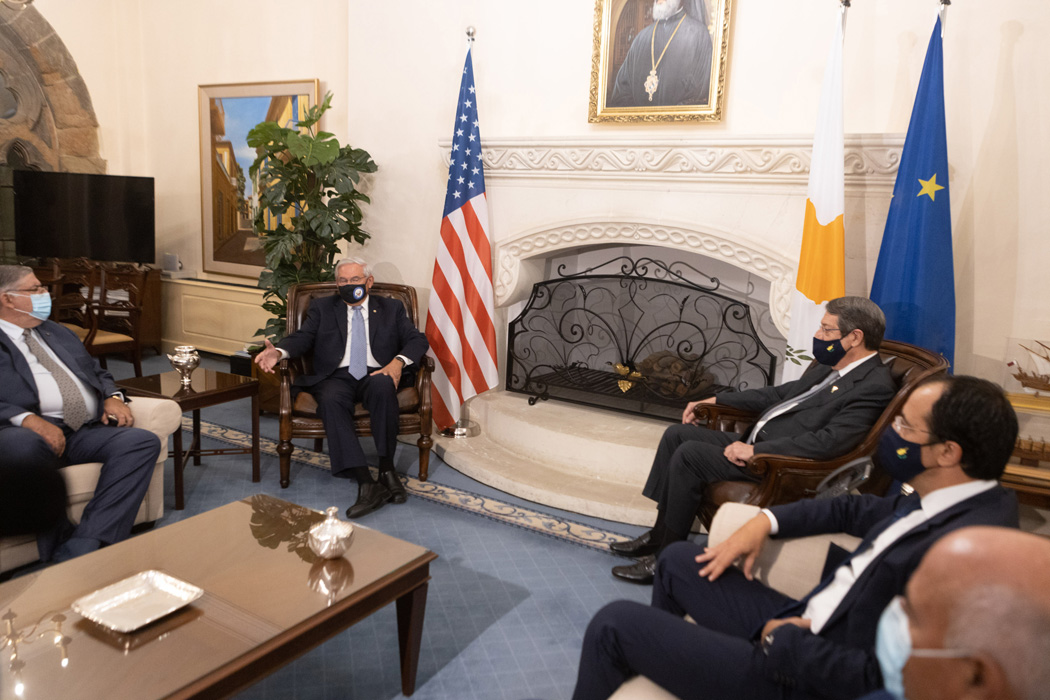 Menendez, who visited Athens prior to landing on the island with his wife, has been involved in Hellenic causes for years along with the Cyprus Problem, while he also championed the Armenian cause.
The senator, the son of Cuban immigrants, was behind a handful of attempts until last December when the US Senate unanimously passed a resolution that recognizes as genocide the mass killings of Armenians a century ago.
In his speech in Nicosia, Menendez revealed a small trivia about his family, telling his audience that the mother of his Armenian spouse Nadine Arslanian had been born in Cyprus.