North and south on alert after larger than expected fuel leak from Syrian power plant reaches island
Cypriot authorities went on alert Tuesday after a fuel oil leak in Syria was proven to be bigger than expected, with local media saying a visible slick had come close to the northeastern tip of the divided island.
(Click here for an update to the story)
A fuel oil leak at Syria's Baniyas power plant was attributed to an accident according to that country's state media week, with reports saying the incident took place last week.
The Syrian government said maintenance teams at Baniyas Thermal Station brought a fuel leakage from one of the tanks under control on Tuesday.
Imagery data from the European Maritime Safety Agency showed the existence of a "possible oil spill" between the island and Syria.
According to Israeli media, satellite imagery initially showed oil sheen 22 miles long but updated images revealed the spill could be larger than anticipated and it was reaching deeper into the eastern Mediterranean.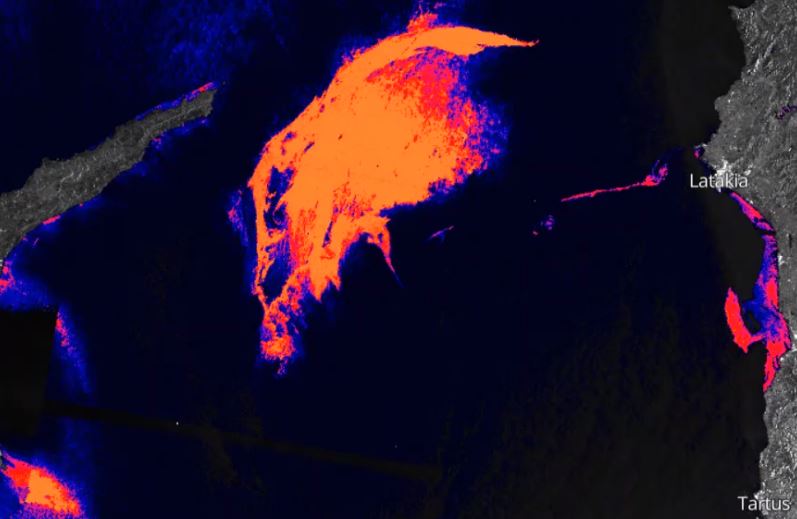 Both Greek Cypriot and Turkish Cypriot authorities set plans in motion to manage the crisis.
Turkish Cypriot officials in the north said all precautions against the oil spill were being taken, including coast guard officers monitoring the area near the northeastern tip of the island.
Media reports said Turkish vessels were heading to the area ready to take action if necessary, while Greek Cypriot officials in the south said they offered help and were prepared to take action if there was a change in direction.
Greek Cypriot officials also told local media that the slick appeared to be "oil sheen" rather than the more damaging crude oil.
According to sources cited by the Cyprus News Agency, Greek Cypriot negotiator Andreas Mavroyiannis contacted Turkish Cypriot authorities after information was received by the divided island in the south.