Justice minister goes after vexed accusers in Cyprus but says new law not intended to discourage victims
Cypriot Justice Minister Anna Koukkides-Procopiou is determined to go after vexed accusers with new legislation on malicious complaints, but she says victims of illegal acts should not be discouraged from coming forward.
Koukkides-Procopiou, who attended a House watchdog committee hearing on Thursday, made comments about vexatious complaints following a state audit report issued about her ministry by Auditor General Odysseas Michaelides.
During the hearing, the minister said the government was pushing legislation that would criminalize malicious complaints submitted in bad faith to law enforcement authorities.
"Nobody can make malicious complaints to hurt others without facing consequences," she said.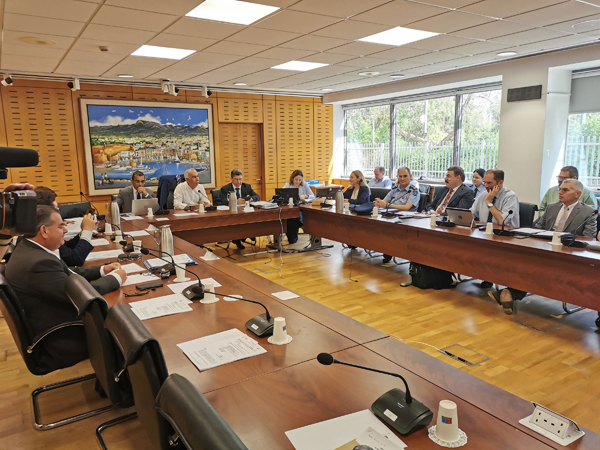 It was not clear whether proposed legislation would include exceptions for whistleblowers, who are protected within the European Union against persecution.
But Koukkides-Procopiou also clarified that her office did "not want to discourage victims of illegal acts from filing complaints."
Last year Cypriot lawmakers passed a consolidated bill on whistleblowing protections after years of delays and EU pressure, with the new law aimed to shield employees from retaliation after speaking up against corruption.
Calls for more specific legislation emerged recently after a number of cases where public figures, including politicians and candidates for public office, said they were victims of fake news and malicious campaigns.
Last week former president Nicos Anastasiades denied accusations that he unlawfully interfered in a soccer match-fixing probe, after his accuser, the former chairman of the Committee of Ethics and Safeguarding in Sports, said the ex-commander in chief called him up and asked him to drop an investigation.
Other supporters of Anastasiades also suggested the accuser had an axe to grind with the former president.