watch video
File photo
The coastal city of Limassol is currently in the grip of a fervent protest, with demonstrators passionately advocating for heightened "state security," as articulated in their official declaration, amidst scorching temperatures, according to a report on Alpha News.
Yesterday marked a violent escalation in the ongoing unrest, as reported by Giorgos Chrysanthou, a seasoned journalist from the Alpha Cyprus Central News Bulletin. Masked individuals, their identities shrouded in secrecy, brazenly assaulted television crews covering the protests. These assailants not only inflicted damage upon the crews' equipment but also compelled them to make a hasty retreat from the volatile scene. Furthermore, the aggressors extended their hostilities towards foreigners who were seeking refuge amidst the chaos, thereby creating an atmosphere of fear and insecurity.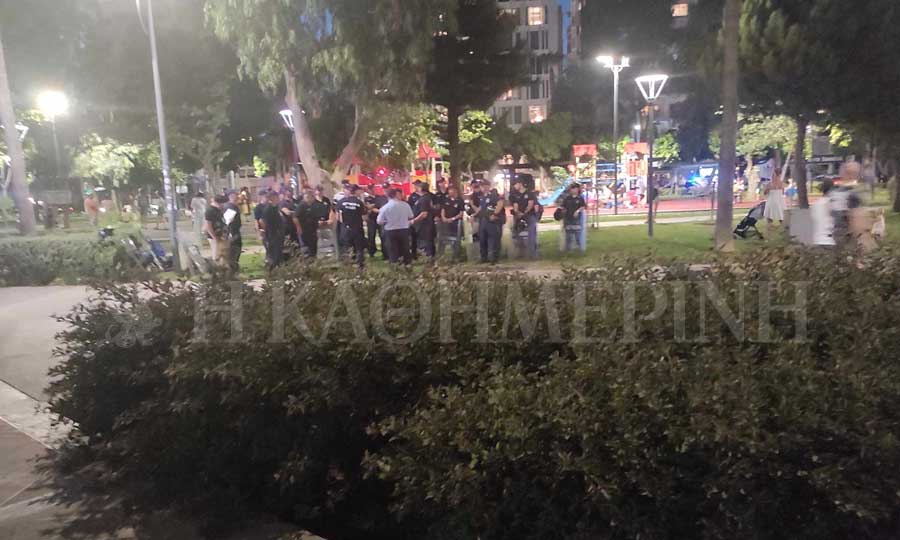 The epicenter of these concerning developments is the historic Old Port area, which has witnessed an influx of law enforcement personnel in response to the escalating tensions. Protesters have resorted to increasingly aggressive tactics, including the hurling of fireworks and the crafting of homemade incendiary devices. In a particularly dramatic and perilous incident, a vehicle was set ablaze, sending billowing plumes of smoke into the already stifling summer air.
As reported by Alpha News, one noteworthy facet of this unfolding crisis is the substantial police presence on the ground, with more than 200 officers stationed to maintain order. Among them is the anti-riot vehicle "Aiantas," serving as a stark reminder of the gravity of the situation.
As the protest maintains its grip on Limassol, concerns are growing regarding the potential for further violence and unrest in what is typically a tranquil city. Local authorities are closely monitoring the situation, and residents are bracing themselves for what may unfold in the sweltering heat of this tense summer day.