watch video
Rover reaches Red Planet in search for signs of life, US Embassy in Nicosia live streams discussion with experts
NASA's newest robotic explorer has landed safely on Mars after a nearly 300-million-mile journey that began on a Florida launch pad, with US Embassy in Nicosia hosting a live stream on the groundbreaking mission in search of ancient life on the Red Planet.
"Touchdown confirmed! Perseverance is safely on the surface of Mars, ready to begin seeking the signs of past life," exclaimed NASA engineer Swati Mohan.
NASA's Perseverance rover, packed with cool gadgets and carrying millions of names of space enthusiasts including 9000 Cypriots, touched down on the Red Planet at 10:55pm CY time on Thursday, bringing an end to the "seven minutes of terror" that saw a fiery atmospheric entry and parachute-assisted descent. 
The rover's landing mechanism then fired eight retrorockets to slow down and guide it to a proper landing spot before using nylon cords to lower it onto the surface.
Just minutes after the landing, Perseverance continued sending images from its hazard-detecting navigational cameras.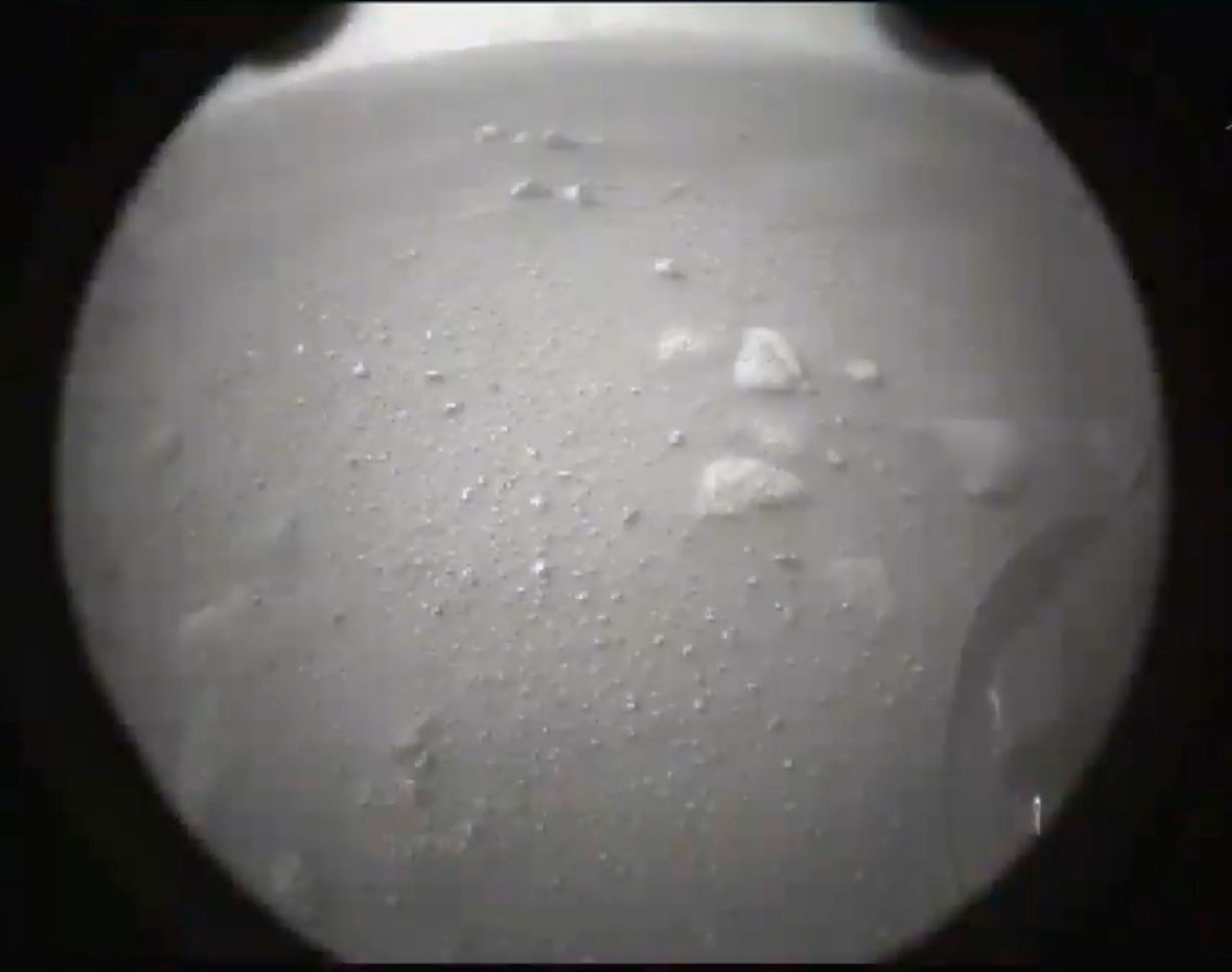 In Cyprus, the US Embassy hosted live coverage of the Mars 2020 Mission with Wes Stange, Science and Technology Officer at the Consulate in Nicosia as well as CSEO President George Danos. The stream can be viewed below.
Mars rover reaches Red Planet in search for signs of life, US Embassy in Nicosia live streams discussion on groundbreaking mission