Paphos police facing questions of racial profiling, officers say gun sticker was suspicious and offensive
Police say a pickup truck driver in Paphos has been charged with knife possession and public nuisance offences, but his wife says he was illegally flagged down and wrongfully arrested because of a gun sticker on the vehicle.
Last week, Paphos police arrested and charged a 37-year-old male with knife possession and public nuisance after his pickup truck was stopped by officers sometime in the evening on May 25.
Police told Knews on Tuesday that the man had been detained after officers searched his vehicle and found a pocket knife with a 4 inch blade. The driver was then taken to a police station for questioning where he was charged and released in the early morning.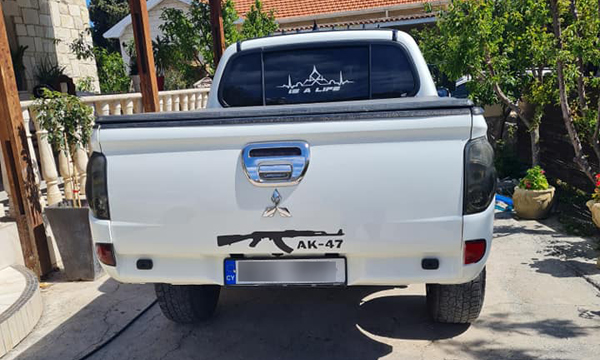 The detained man insisted that he had the pocket knife in the vehicle for work but the arresting officer maintained the edge of the blade was too sharp, telling the man he would need to spend the night in jail because it was a criminal offense.
There were conflicting reports on whether the driver resisted arrest at the station, with police declining to provide details except to confirm the two charges and that he was later released.
But the driver's wife tells a different story, saying her husband was driving after work to get some fresh air only to have been stopped and searched without a warrant while officers also called in the drug squad.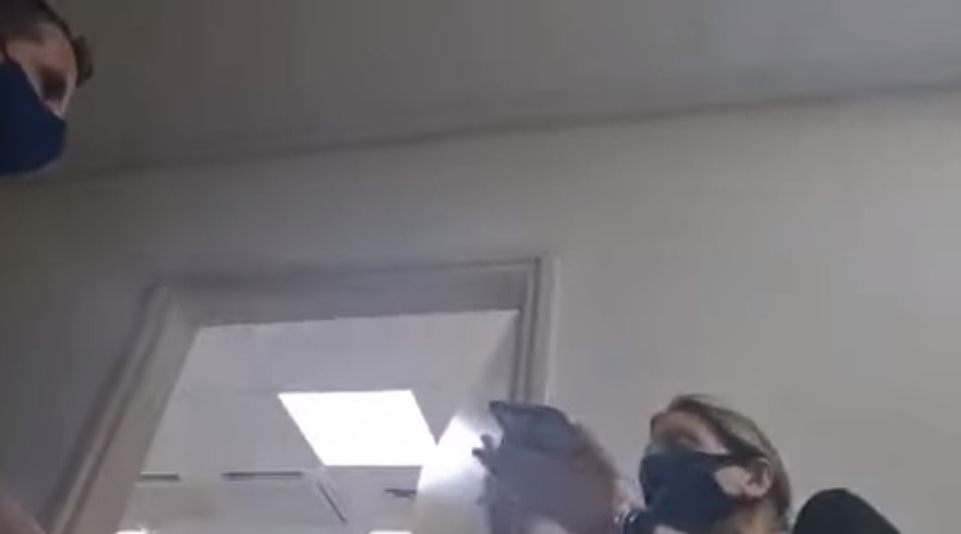 In a video posted on social media, the woman was heard saying in the station that the incident started because of a gun decal on the vehicle, while she also accused police officers of not knowing whether the displayed decal constituted an offense.
"Right now I don't know but we shall find out," a police officer told her, adding that the AK 47 decal was offensive.
"But when you stopped me, you didn't say that," the husband was heard saying in a broken accent.
'Sir, can you just imagine what would happen if everyone now started putting up stickers of guns and grenades on their cars?'
"Sir, can you just imagine what would happen if everyone now started putting up stickers of guns and grenades on their cars?" the officer responded.
The wife then told the officer that there were many cars in Paphos with similar decals on display, suggesting there were no similar arrests.
"Was there a search warrant and you called the drug squad?" the wife inquired further.
"From the moment we flagged him down and saw the decal on the back of the vehicle, we had reasonable suspicion that warranted a search within the vehicle," the cop said.
"Things are not right in this place," she responded.
The woman has been posting on social media and even demanding to speak with Justice Minister Emily Yiolitis to express her frustration over her husband's arrest.
"I even went outside her building to wait for her so that I could have a word," she told local media.
The woman says her husband did not violate any traffic rules before he was stopped and she won't quit until the minister gets in contact with her.
Woman demands to speak with minister over husband's arrest, Paphos police facing questions of racial profiling, officers say gun sticker was suspicious and offensive