Police investigate explosion in downtown Nicosia building, hooded gang reportedly seen in the area
A loud bang that rocked a quiet neighborhood in downtown Nicosia turned out to be a propane bomb that exploded outside the building of the Health Ministry late night Tuesday.
Police said an explosion took place Tuesday night around 11pm outside the entrance of the Health Ministry building in Nicosia, causing a small fire and damages to the property.
Fire fighters who rushed to the scene quickly managed to put out the fire while police officers cordoned off the area.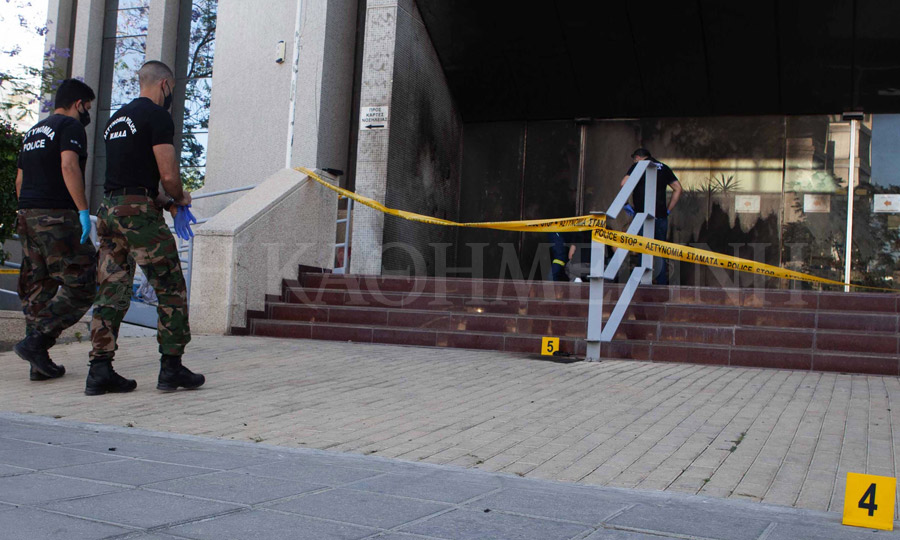 Preliminary reports suggested that perpetrators placed a gas-enhanced device at the entrance of the building, with officials describing it as basically made out of a commercially-available bottled gas cylinder attached to an explosive mechanism.
Investigators reportedly were seeking security camera footage from the building to ascertain whether the perpetrator or perpetrators were caught on video.
According to SigmaLive, state radio reported that a hooded gang was seen in the area prior to the explosion.
CID Nicosia took over the case on Wednesday morning.