by Ioanna Kyriakou
A few days ago, an image showing the Pentadaktylos mountain range with the words "We all need therapy" written on it, replacing the Turkish Cypriot flag, went viral.   It garnered thousands of likes on social media platforms and attracted the interest of both Greek and Turkish Cypriots alike, as many rushed to share it on their own accounts.  The photo was a creation of visual artist Nurtane Karagil, who edited and posted it on her Instagram page.  Here she speaks to Kathimerini about the message behind it her source of inspiration.
According to the artist,  a documentary made by a YouTuber a few months back, and sponsored by an online therapy company, showed graphic images of the 1974 invasion and Varosha. Ms. Karagil claims that a documentary about Cyprus on youtube was the reason she edited and posted the image.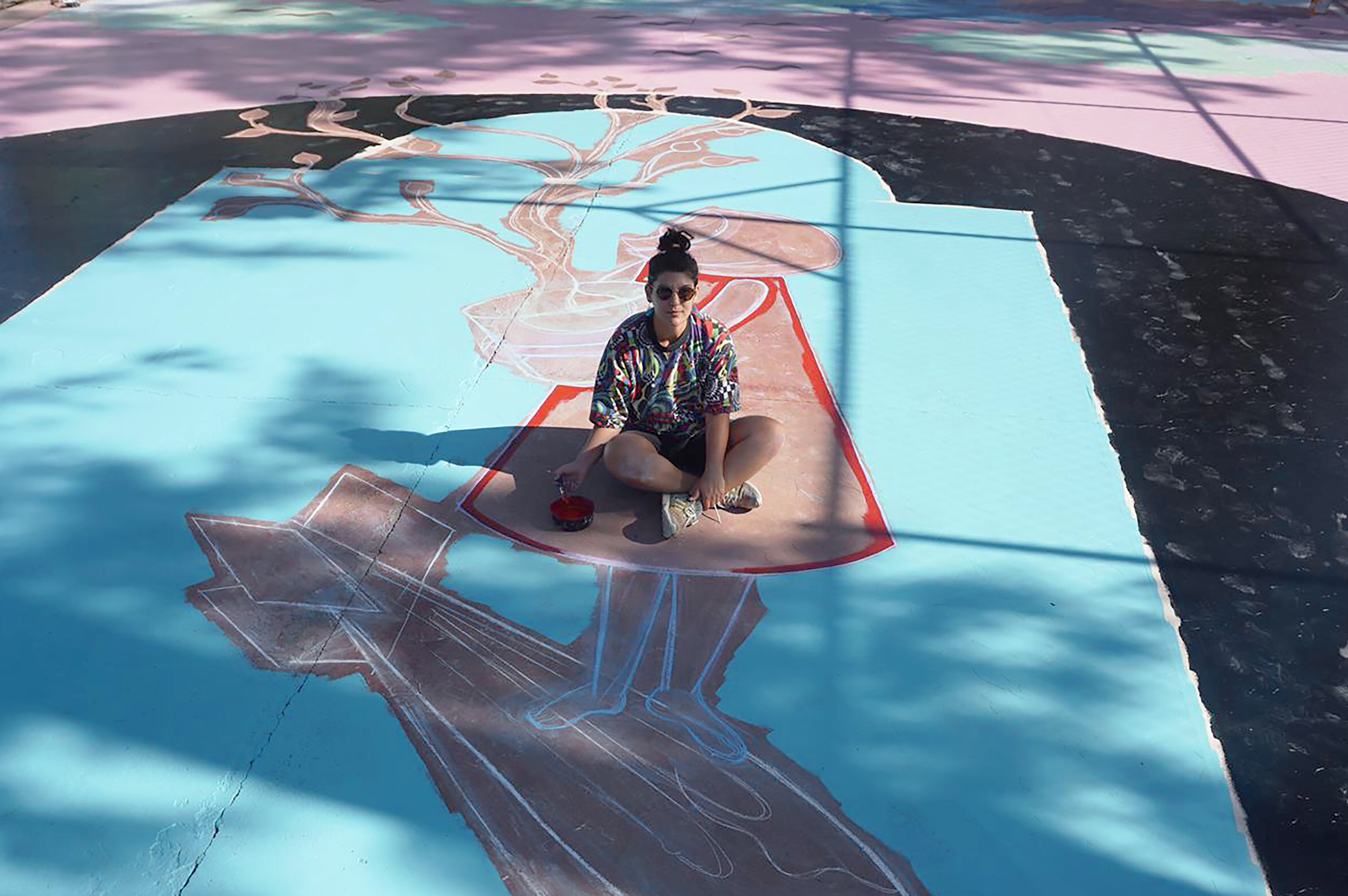 The artist Nurtane Karagil.
Message and content
"What we see online is an Instagram post, so I can create my portfolio, share my ideas and through my creations capture moments of life and communicate specific emotions," says Nurtane, explaining that the message behind the photo has to do with renewing the perspectives of life on the island and communicating our feelings.
Regarding the reasons why she chose to place the phrase on Pentadaktylos, the artist explains that Pentadaktylos is a mountain of Cyprus and its face is a well-etched image in our memory. She emphasizes that she didn't erase the flags from her mind, instead, she used this as a way to awaken the memory that the flags are there. "When you put an image on social media, people only see one aspect of that image. Many will translate it differently, some will like it and some will not," she added.
Postcards dedicated to Cyprus
It is worth noting that the photo is part of a series of postcards that the artist prepared for the "Zahra Box Christmas Market" in December 2021 consisting of eight different cards depicting various observations and feelings about Cyprus. As she told us, she enjoys creating small items such as postcards, stickers and calendars that can be taken with people easily. For her, it is heartwarming when her creations find homes in different places, as through them she feels that she shares some kind of connection with the buyer. She also mentioned the role that art plays between the two communities, stressing that art like education, science and life itself has been bringing us closer together for years.
[This article was translated from its Greek original]