Officials attend Iole's release back into the ocean on symbolic day after months of rehabilitation
Iole the sea turtle, who cheated death last year thanks to beach visitors and staff at the Cyprus Marine Aquaculture Research Center, has been released back to her natural habitat after a long rehabilitation treatment.
Local media said Iole was released into the sea at a beach in Larnaca on Tuesday, a day designated as unofficial holiday by the United Nations as a way for humanity to celebrate World Oceans Day.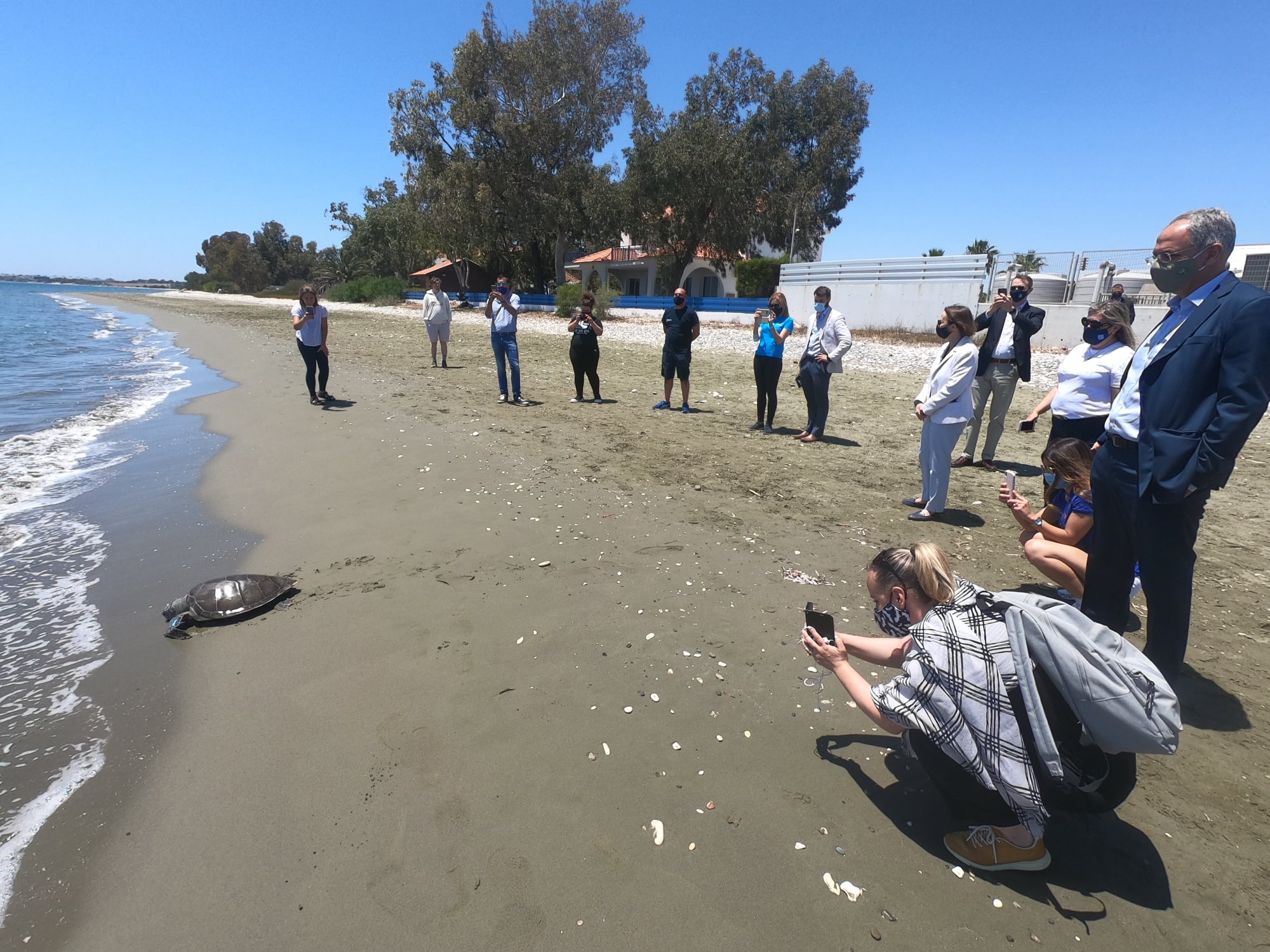 Agriculture Minister Costas Kadis spent the day with Environment Commissioner Klelia Vasiliou and US Ambassador to Nicosia Judy Garber, with the three officials touring CyMARC and also attending the release of Green Turtles back to their natural environment.
"It was great to see Ioli released today!' the US ambassador stated on Tuesday, adding that the US was "proud to work with partner countries to build cooperative, science-based rules to keep fishing sustainable."
"As we work together to mitigate and combat the effects of climate change, we must not lose sight of advancing sustainable fishing practices and sustainable fisheries," Garber said.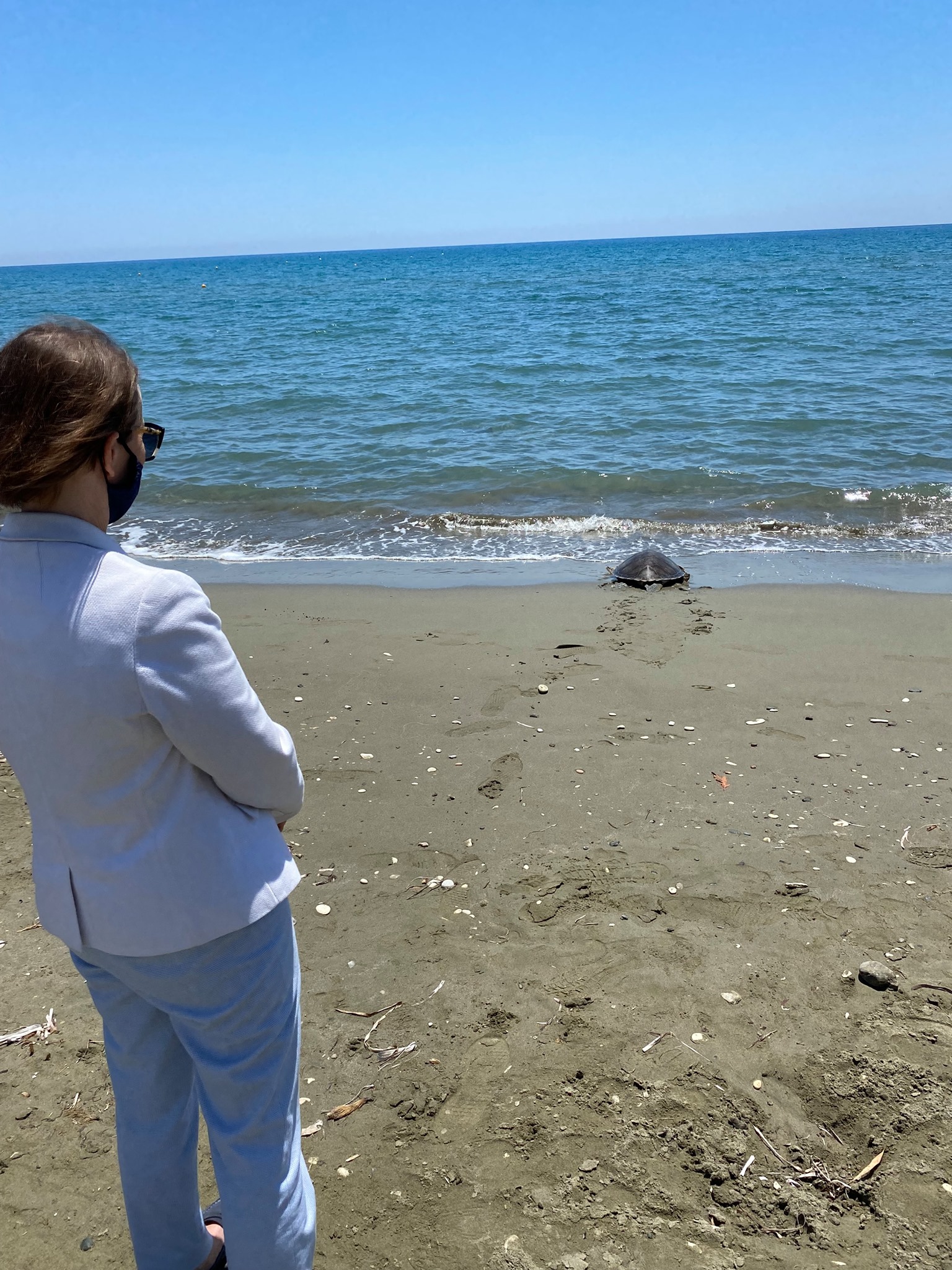 Environment Commissioner Vasiliou posted a video showing Iole getting back into the water after a 10-month rehabilitation treatment at the center.
"An impatient Iole got back in a hurry into her ocean after care she had received. Happy World Oceans Day!" Vasiliou wrote.
Minister Kadis and the Fisheries department thanked both the Ambassador and the Commissioner for their active interest in the Marine Turtle Protection Program, reiterating their commitment for the conservation of all marine life and habitats.
Visitors found Iole, an adult female, and another adult male on the beach in August 2020, with officials saying the two sea turtles of the Chelonia mydas species had trapped air in their lungs following what was believed to have been an incident possibly involving fishing nets or some other equipment in the water.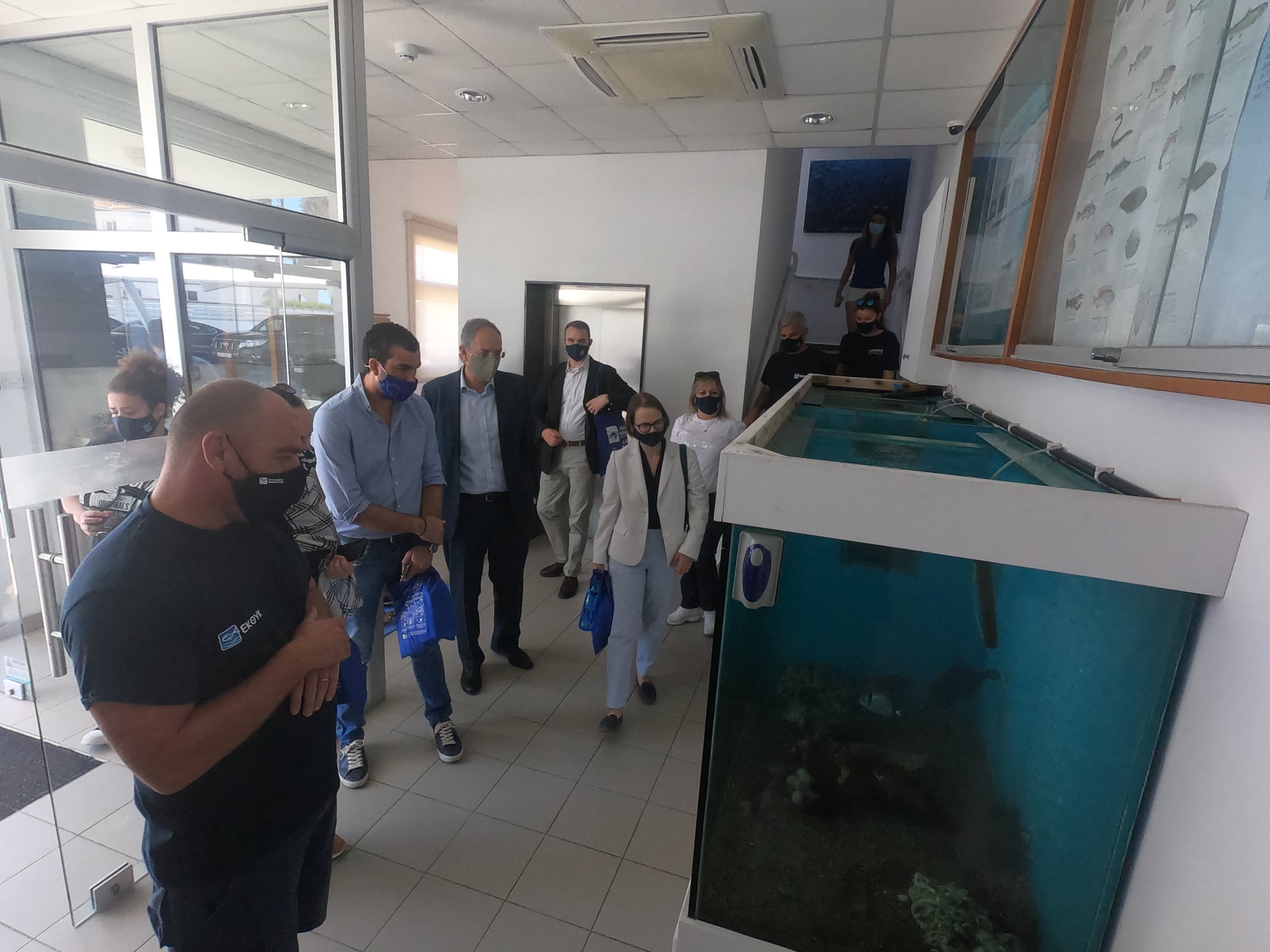 There was no information about the circumstances surrounding their injuries, but officials speculated that in many cases sea turtles got trapped in fishing nets underwater and could not surface in time. Having trapped air in their lungs meant that the turtles could not swim properly or dive.
But the prognosis was good when Iole and Hermes began receiving treatment in Larnaca, with staff at CyMARC placing weights on one of their flippers so they could swim straight.
Green turtles can hold their breath under water for up to several hours, depending on species and temperature, while the lung function in Chelonian sea turtles also works as buoyancy regulation and oxygen consumption.