On the 100th anniversary of the end of the First World War, Royal Air Force personnel look back and remember their ancestors who served and sacrificed in the conflict. 
Josephine remembers her great-great-aunt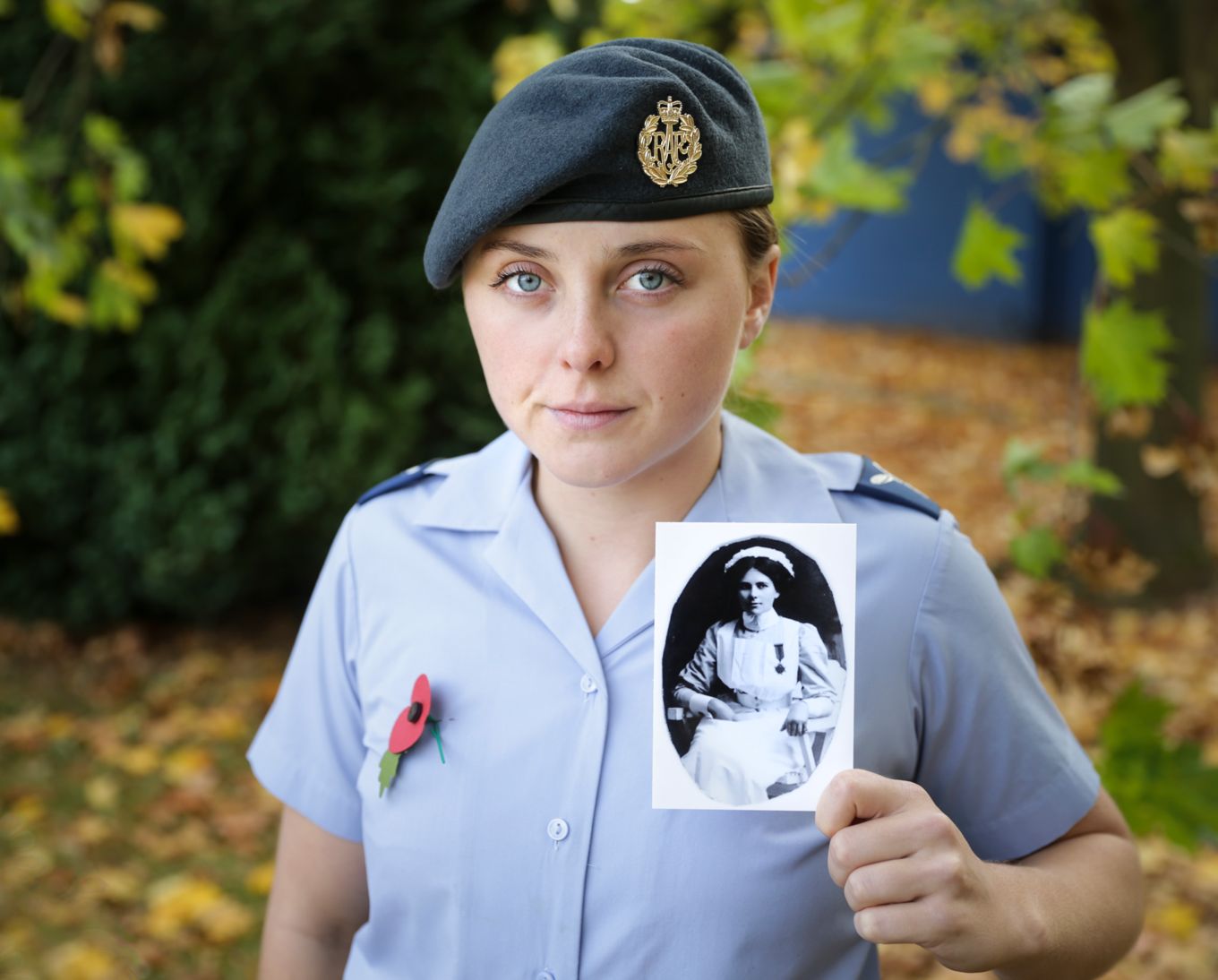 Josephine Drew, aircraft technician, remembers her great-great-aunt Margaret Spicer who was a nurse on the front line in the First World War.
Margaret Lucy Spicer joined Queen Alexandra's Imperial Military Nursing Service (Reserve) in 1915. She began her service tending to the wounded in an intensive care unit at a military hospital in Stockport. Adamant to serve on the front line, Margaret was posted to a British field hospital in Rouen in early 1918.
"I think it's very admirable to go out of your way to go to the front. I can relate quite a lot to her mentality because I joined the military to go abroad and within my first year, I deployed to Afghanistan," said SAC Drew.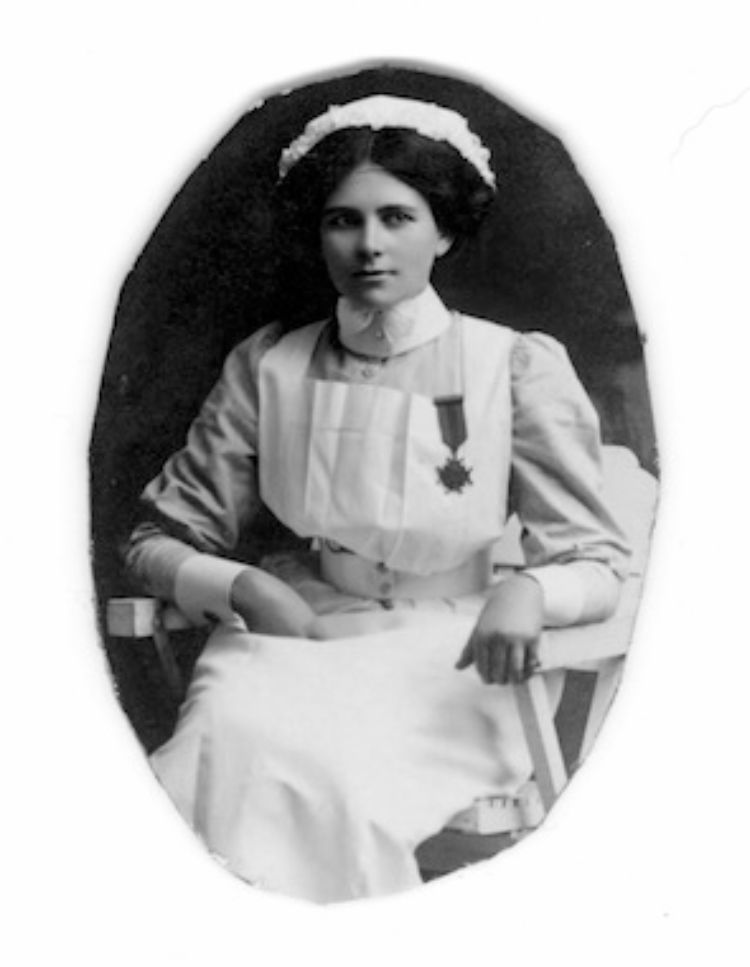 Josephine is also remembering her great-grandfather Frank Scott, and five of her great-great uncles who served in World War One: Philip and Ralph Scott, Thomas and William Scarisbrick and Vincent Drew. Philip, Ralph and Thomas were all killed in action during the conflict.
"Our generation can't really relate to what they had to go through. We think we have difficulties in our lives but in comparison, we don't. If it wasn't for their efforts, we wouldn't be able to live the privileged lives we live now. To not remember their sacrifice would be a massive insult to their efforts; it's very important to remind ourselves what has happened for us to still be here."
Matt remembers his great-grandfather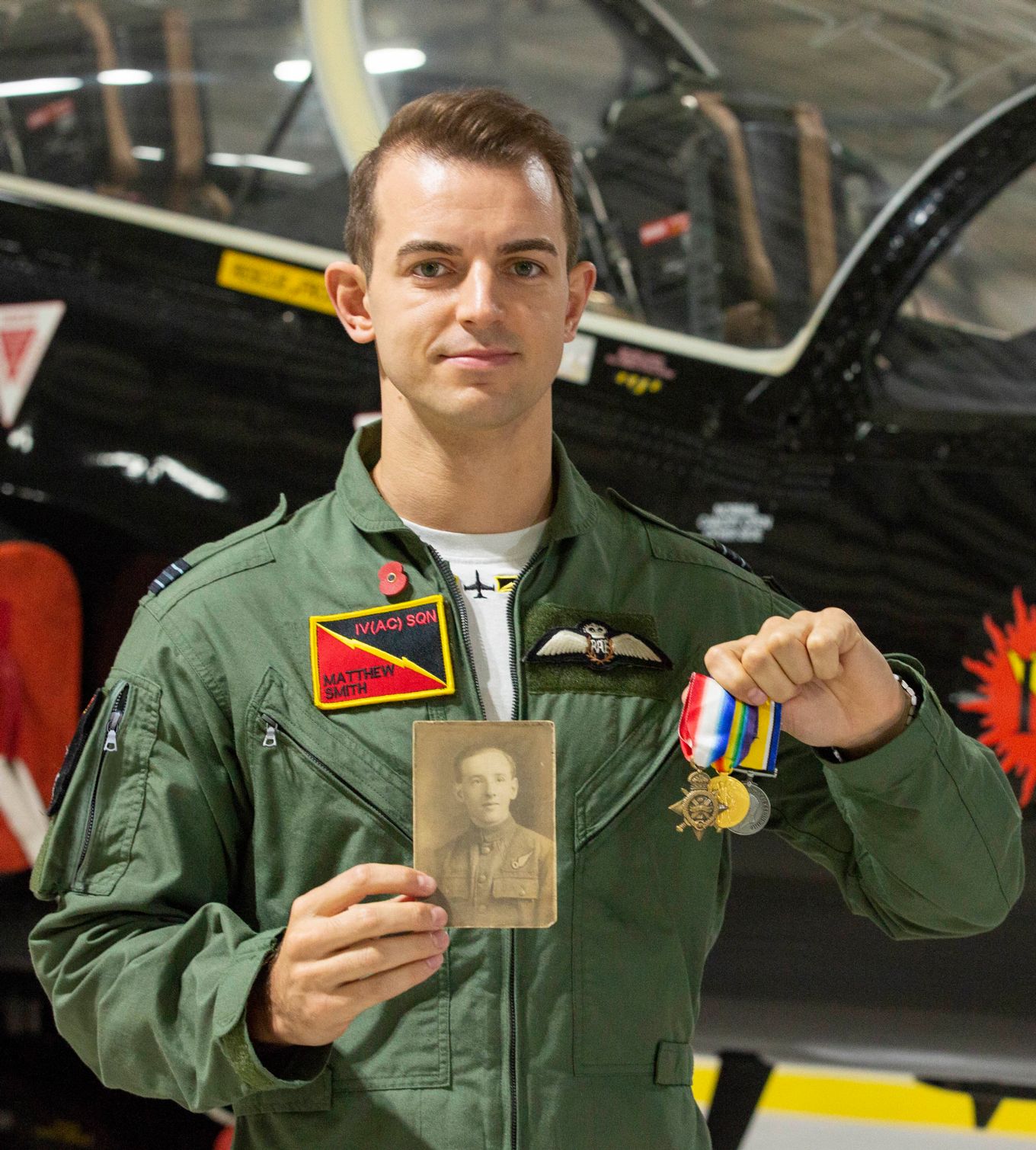 Flight Lieutenant Matt Smith, trainee fast-jet pilot, remembers his great-grandfather Albert Steel who was an aerial gunner in the First World War.
Albert Victor Steel enlisted with the Manchester Regiment in 1915 and served in the trenches in France. He later joined the Royal Flying Corps (RFC) and became an air observer, before serving with the RAF when it formed in 1918 from the amalgamation of the RFC and Royal Naval Air Service (RNAS).
"When I consider my great-grandfather's service and what he experienced, it fills me with pride: Despite seeing two of his very close friends getting blown up by a shell while fighting in the trenches and being sent home with shell shock, he wanted to continue contributing the war effort so signed up to the RFC. He won the observers brevet which was awarded for experience or fighting in the face of the enemy while in the air," said Flight Lieutenant Smith.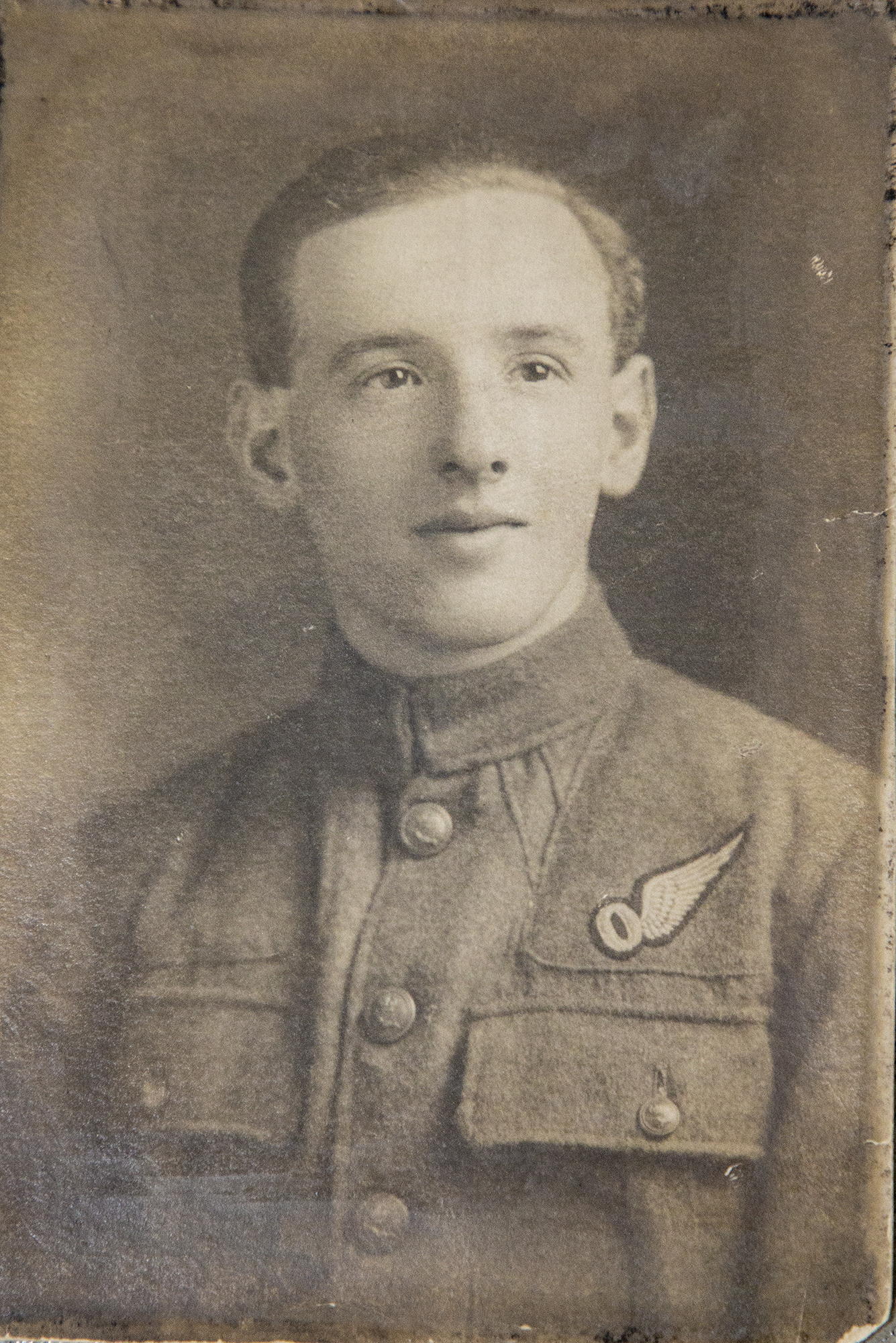 "Fortunately, my great-grandfather survived the First and Second World War, and only passed away when I was three. I am so proud of the fact that he became part of the RAF during its formation: he helped form the force that I'm part of today in its 100th year.
"It's incredibly sad when you think of the millions of people that lost their lives in World War One. It's important to remember the losses of every war and conflict but this year, it's especially important to look back on and give thanks to the service and sacrifice that those people gave 100 years ago."
Josh remembers his great-grandfather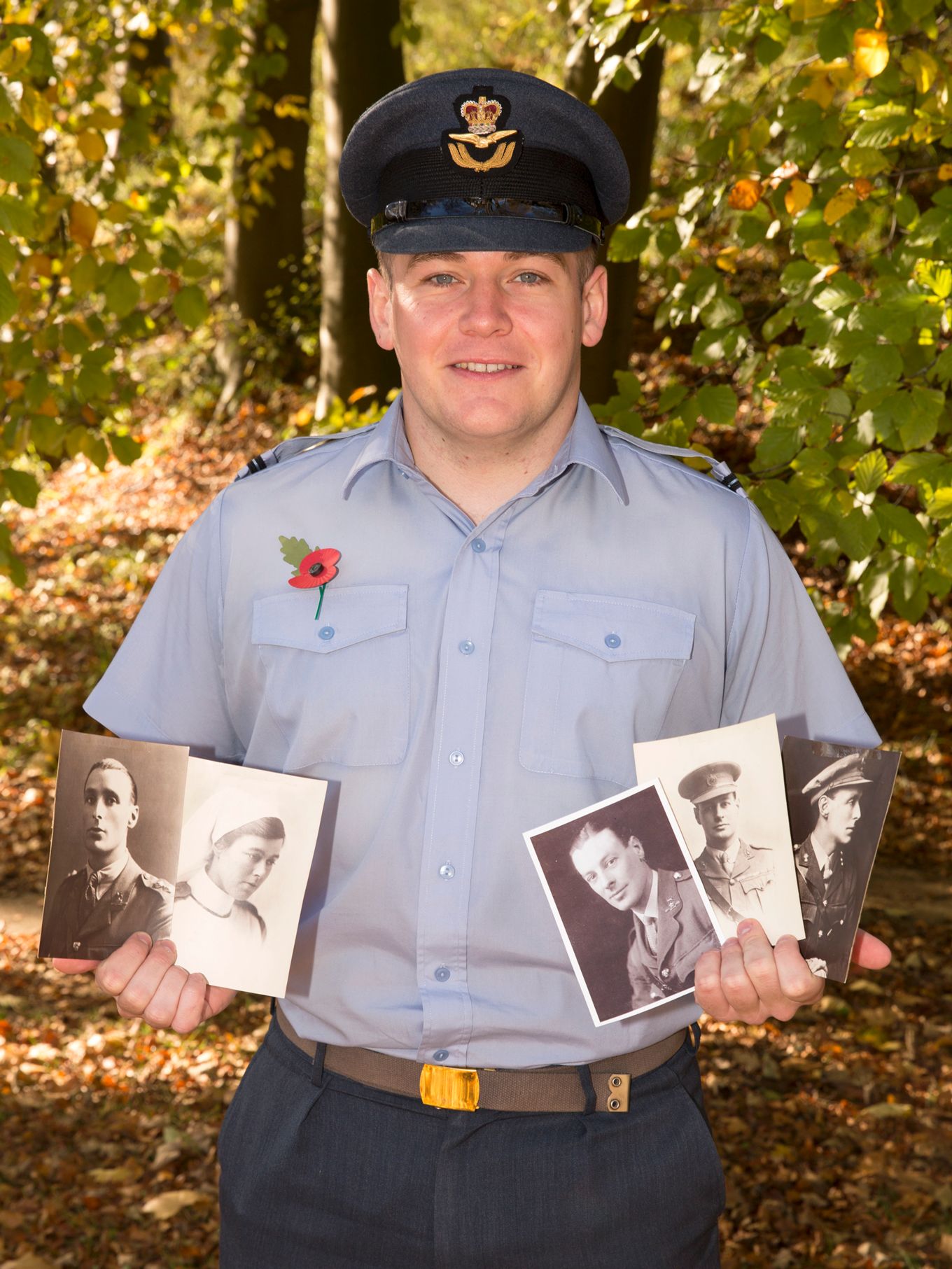 Flying Officer Josh Durdant-Hollamby, trainee pilot, remembers his great-grandfather Reginald Durdant-Hollamby who was an RAF pilot in the First World War.
Reginald Charles Cleland Durdant-Hollamby started his career in the Army with the Artists' Rifles before joining the Queen's Own Royal West Kent Regiment. He later transferred to the Royal Flying Corps (RFC) to become a pilot and subsequently served with the RAF when it formed in 1918 from the amalgamation of the RFC and Royal Naval Air Service (RNAS).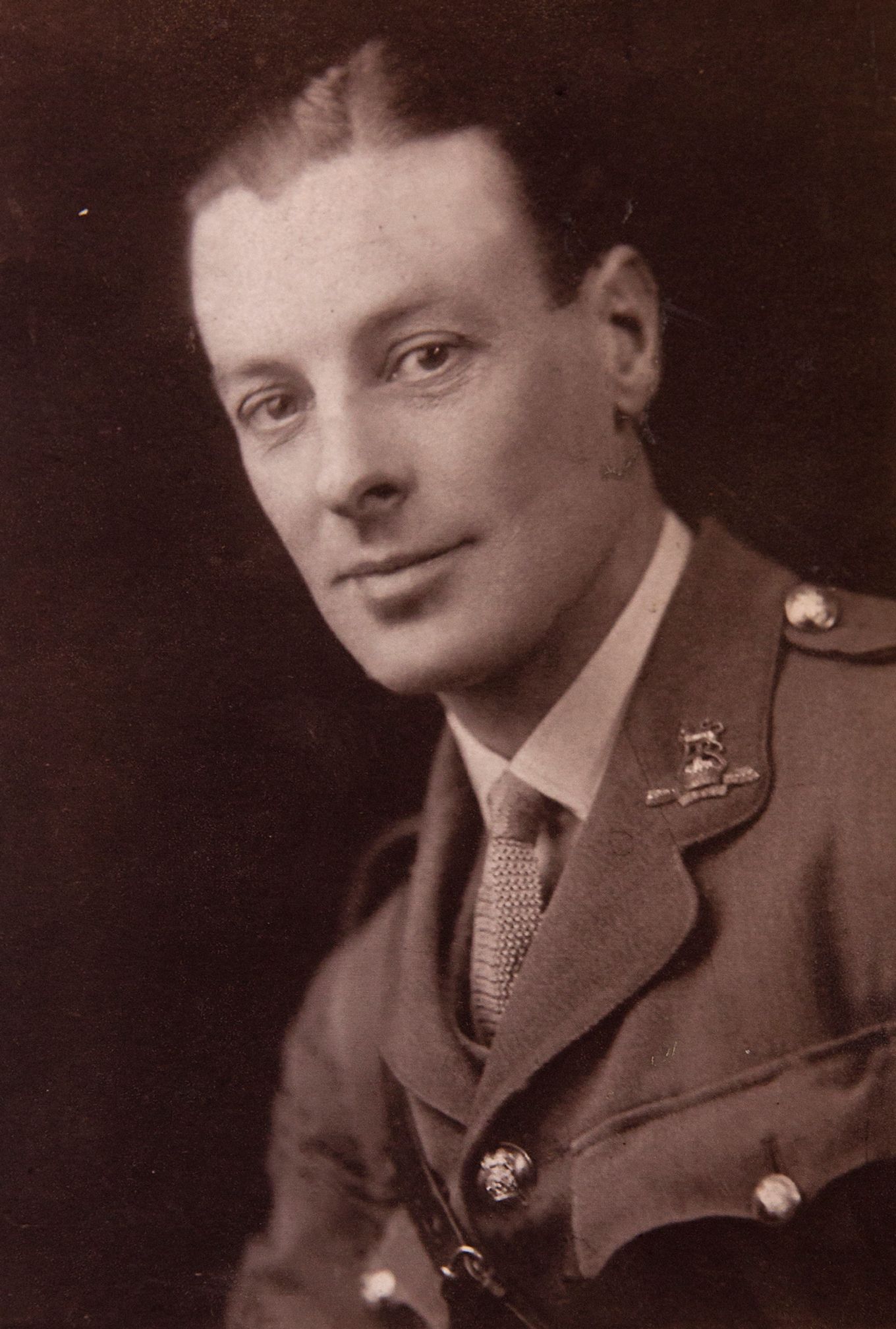 "As a pilot in training, knowing that my great-grandfather and his brother Douglas were pilots in the RFC is really special for me. And to know that my great-grandfather was directly involved in the formation of the RAF, the organisation I'm now part of, is incredible," said Flying Officer Durdant-Hollamby.
Josh is also remembering his great-grandfather's siblings who served in WW1: Douglas, Leslie, Sydney and Violet. Douglas was killed in action on 22 August 1917.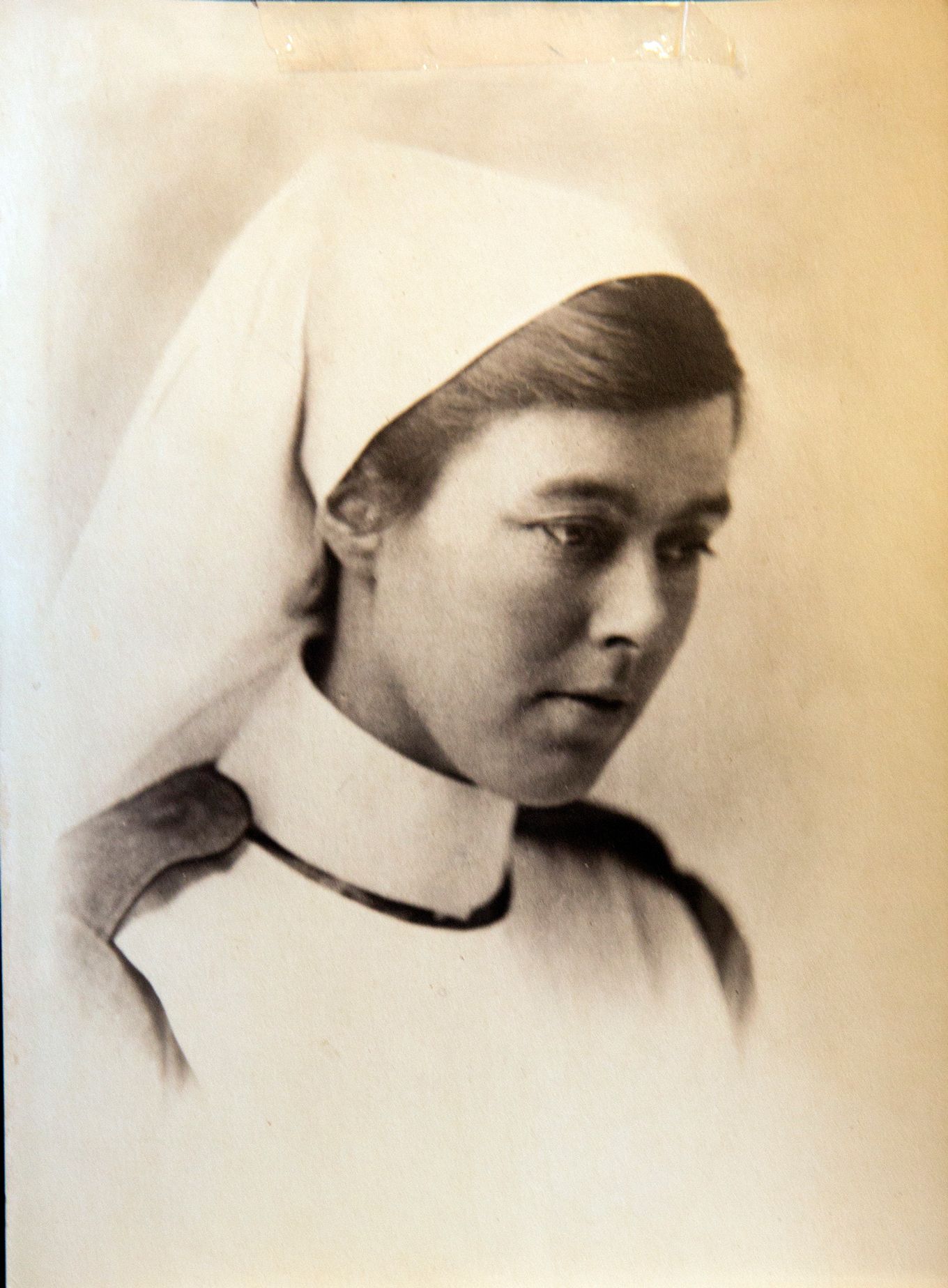 "It's important to remember those from the First World War who gave their lives or fought for us; for what we have now. I'm immensely proud that members of my family all took part in the war effort to secure my future. It's hugely important to remember where we came from and how we got to where we are today."
Claire remembers her great-grandfathers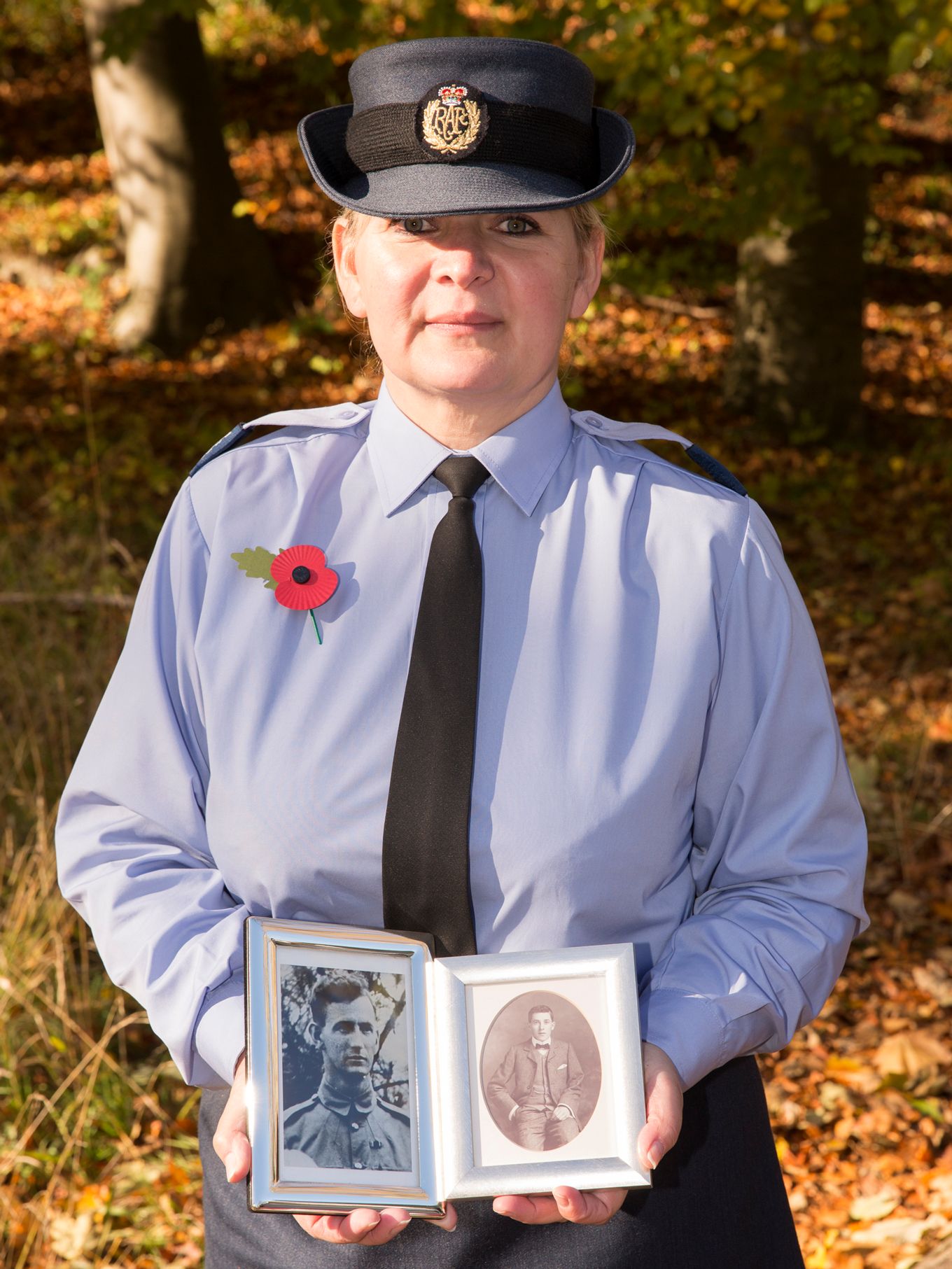 Sergeant Claire Poulson, career manager, remembers both of her great-grandfathers who fought in the First World War: Frank Bevis and Theodore Pitt.
Like herself, both of Claire's great-grandfathers were Sergeants. Frank Bevis served with the Royal Garrison Artillery and Theodore Pitt served with the Royal Army Medical Corps.
"I'm very grateful for the sacrifices that my great-grandfathers made: they were just ordinary men doing ordinary jobs and then they were called to go to war. Thankfully they both survived," said Sergeant Poulson.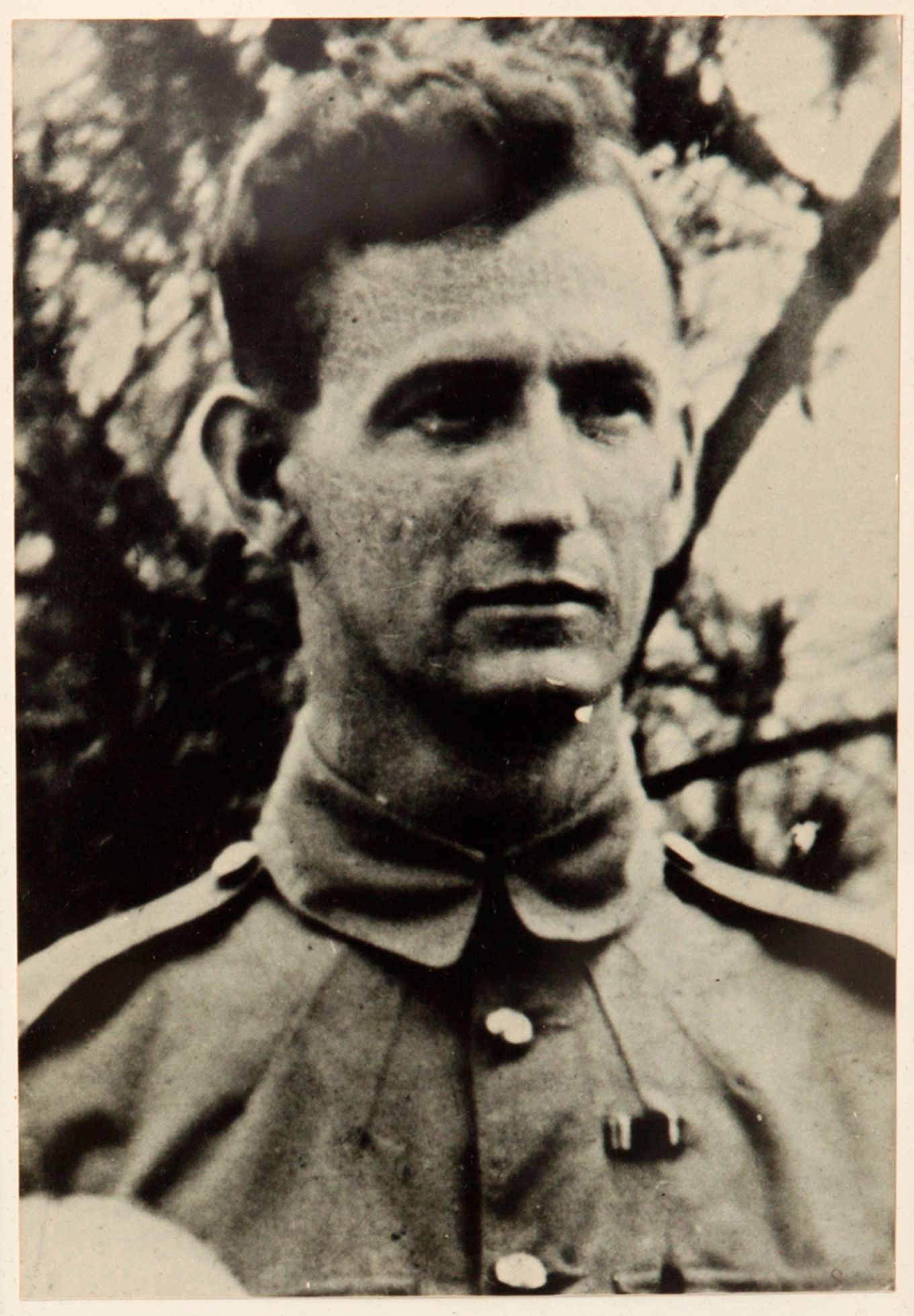 "Remembering the First World War 100 years on is still relevant because it's so important for younger generations to know what sacrifices their ancestors made for them. We must remember and never forget."
Source: Royal Air Force