Photo by Kitasweather
A wintry night on Wednesday brought severe weather to Cyprus, causing various problems. However, the snowfall that followed transformed Troodos into a magical landscape. Pictures captured from the event are truly breathtaking, with snow depths ranging from 7-10cm, according to Kitasweather.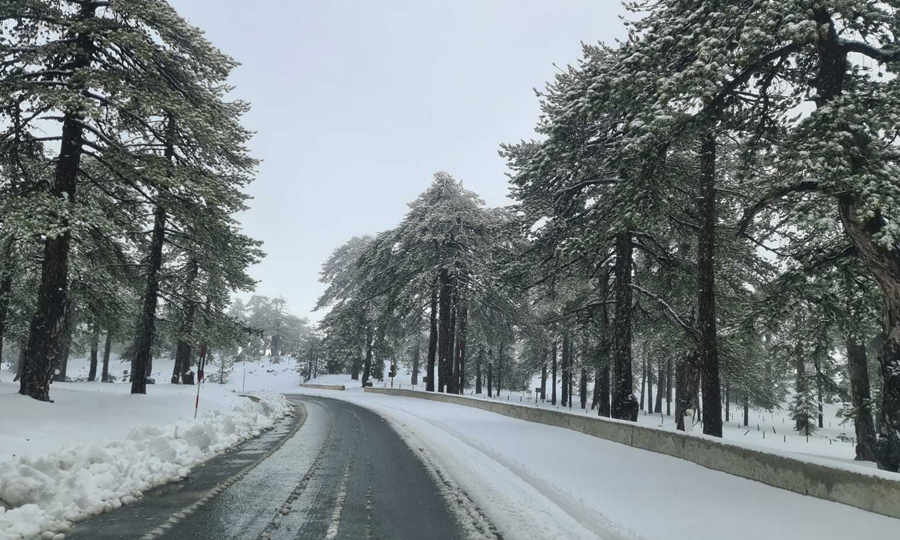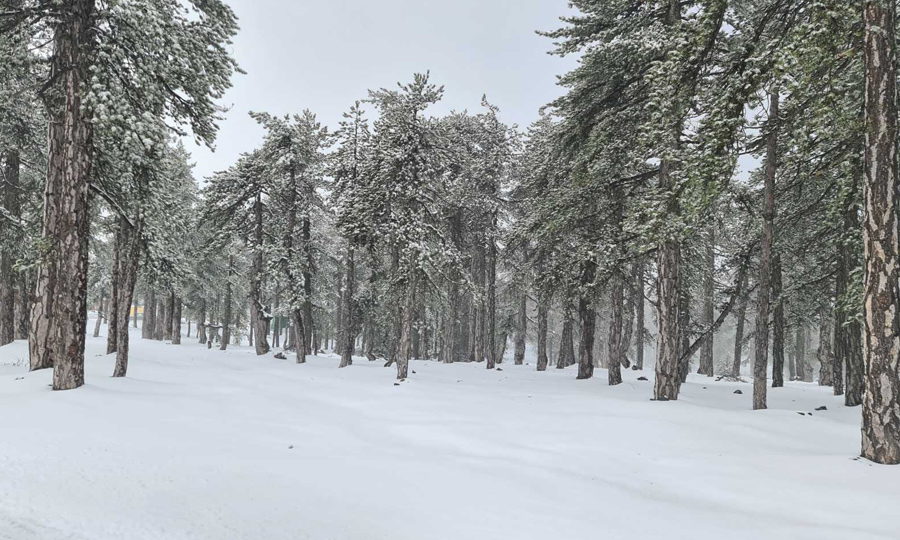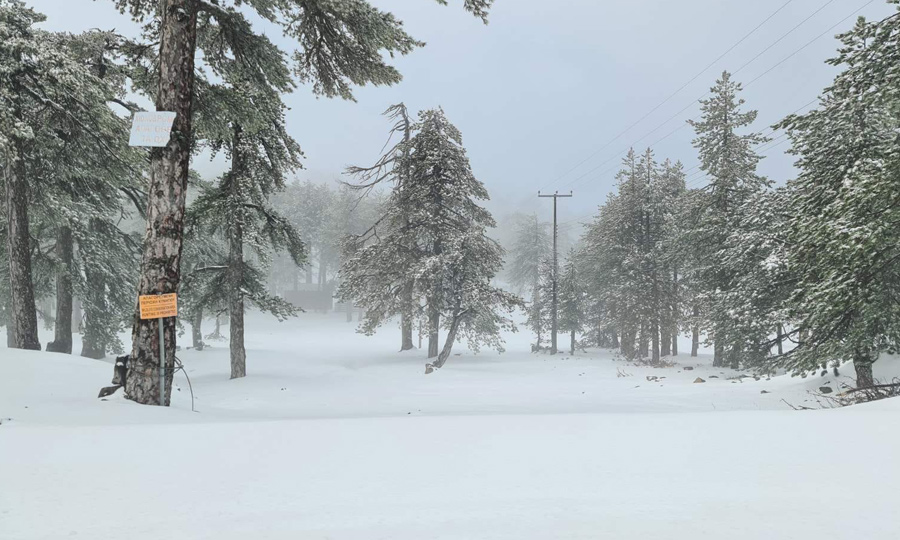 Photos from "Weather Phenomena with Beautiful Landscapes". 
Today, the weather is expected to clear up as the low pressure affecting the area moves east and weakens, leading to weak high pressure by late afternoon. Partly cloudy skies are anticipated to produce localized showers and isolated thunderstorms mainly in the mountains, west and north. These phenomena will weaken as the day progresses and eventually become limited to the south and east. Isolated rain or thunderstorms are expected in these areas, while winds will blow mainly southwest to northwest at moderate to strong speeds of 4 to 5 Beaufort. The sea will be slightly rough to choppy and offshore rough. Temperatures are predicted to reach 23 degrees inland on the south and east coasts, approximately 20 degrees on the west and north coasts, and 12 degrees in the higher mountains.
Tonight, the weather will be mostly clear, with winds initially blowing southwest to northwest at light to moderate speeds of 3 to 4 Beaufort, before calming down to 3 Beaufort. The sea will be slightly to moderately rough. Temperatures are expected to drop to 8 degrees in the interior and on the southern coast, with the rest of the coast experiencing temperatures around 10 degrees. In the higher mountains, temperatures will plummet to around 3 degrees, leading to locally formed frost.
Friday's weather will begin with clear skies, but gradually increasing clouds are expected later on, which may lead to isolated rain in the highlands. The weekend will be mainly clear, with temperatures gradually rising above average climatic values.