watch video
State officials make a move on a supermartket in Peristerona closing it down onTurkish Cypriot property violations
There was tension in Peristerona Friday morning, when owners of a supermarket and local residents took to the streets to protest government closing their business due to Turkish Cypriot property violations.
According to Kathimerini Cyprus, government officials and police officers imposed a shutdown decision on the business Friday morning by putting up a temporary fence structure around the entire building in Peristerona, Nicosia district. 
The issue is understood to have emerged during an evaluation process to ascertain whether Greek Cypriot users of Turkish Cypriot properties in the south are lawful beneficiaries.
In this specific case, there were unauthorised expansions of the supermarket, cutting into adjacent plots and restricting parking areas among a total of 14 violations.
Suppliers reportedly did not know either, and they were turned away when they went to make deliveries
The owners reportedly knew there had been an issue with their case but told media they never expected to come in the morning and see the supermarket completed blocked by a fence all around.
Suppliers reportedly did not know either, and they were turned away when they went to make deliveries.
During a moment of frustration, according to Kathimerini, people took to the street to pretest the closing of the business, with the owners and residents saying they received no warning at all.
The move comes weeks after Paphos Mayor Phedonas Phedonos went public with information alleging corruption in his town regarding Turkish Cypriot properties.
The government, which came under criticism for not doing enough, says it follows strict guidelines that grant user rights of Turkish Cypriot land or property in the south only to Greek Cypriots who lost property in the north, following the aftermath of the 1974 war and subsequent division of the island.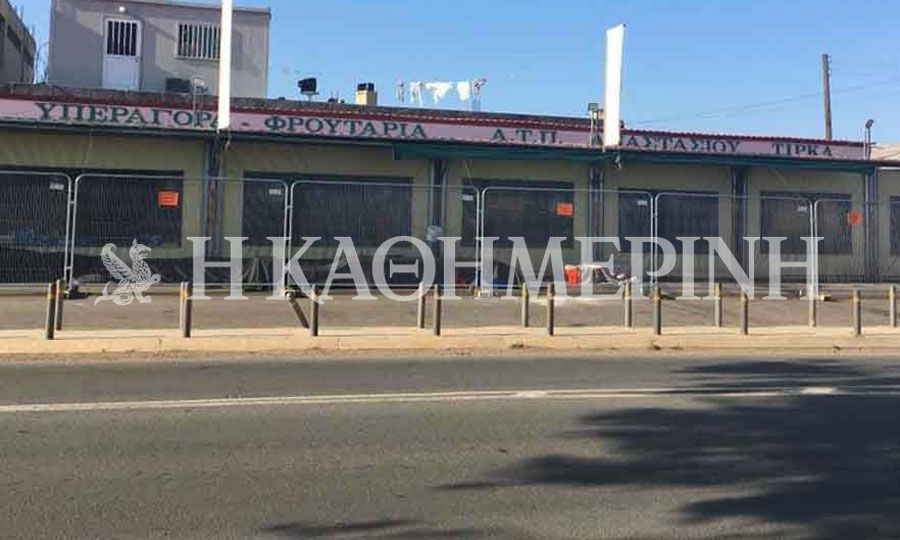 But recent cases emerged showing that non-beneficiaries were taking advantage of these properties at the expense of legitimate beneficiaries, in what was described as "unfair redistribution," especially in Paphos where the mayor went public with allegations of corruption and political favours.
Recently Phedonos turned up the pressure prompting Edek party leader Marinos Sizopoulos to respond to allegations of corruption regarding a restaurant near the town's harbour, with the two men exchanging accusations publicly.
Phedonos says he has irrefutable information that an unlawful lease had been renewed despite complaints filed with the police the previous year that resulted in multiple evictions of other tenants.
During the weeklong debate, following a statement drafted by officials within the Interior Ministry, Sizopoulos said he was vindicated and fired back saying the contract was legal and accusing the mayor of ulterior motives.
But the mayor has since challenged the argument of "lawful tenant" citing a 1992 law regarding Turkish Cypriot properties in the south. The law essentially banned 'established tenants' of Turkish Cypriot properties who did not meet criteria, namely being Greek Cypriots and having lost property in the north as a result of the island's division.