Two suspects in custody facing possible murder charges in Sunday's hit and run near Coral Bay
Two suspects were arrested Sunday morning for attempted murder and premeditated murder in connection with a hit and run incident in Peyia, which left a British tourist dead and another seriously injured.
According to reports, two Britons aged 39 and 32, stepped in when they saw a man, the 35-year-old suspect, physically abusing a woman in a bar in the Coral Bay area. 
After the scuffle, the suspect got into the car with a 23-year-old female passenger, believed to be the woman in question, and drove on the Peyia-Ayios Georgios road in Coral Bay.
The two friends stepped in when they saw a man, the 35-year-old suspect, physically abusing a woman in a bar in the Coral Bay area
At one moment, he drove the vehicle into the two Britons who were on foot, knocking them down, killing the 39-year-old tourist and seriously wounding his 32-year-old friend.
The 39-year-old was later identified by British media as Charlie Birch, a builder from Wales and father of two. 
The incident took place around 3am and the car sped away immediately without stopping, with both the driver and his female passenger inside the vehicle.
At daybreak, an abandoned vehicle was spotted at the Ayios Georgios harbor matching a description of the car.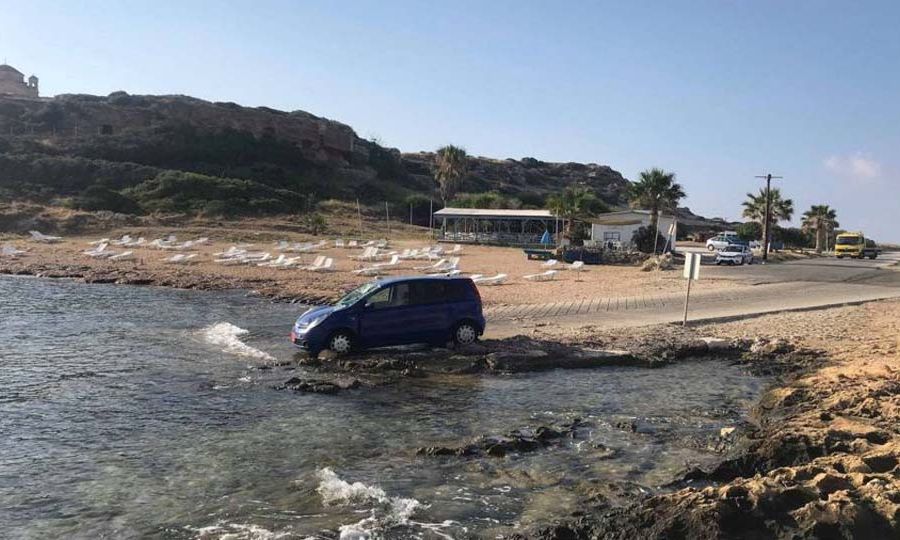 Early morning reports said police were called to investigate a hit and run incident but it quickly became clear that they were investigating a murder scene following evidence and witness accounts.
Witnesses said they saw the couple going into the water and heard the woman calling for help. Passersby helped the woman out of the water while the suspect got out by himself, according to statements.
Both suspects were later arrested on Sunday and remanded for eight days by the Paphos District Court.
The 32-year-old was taken to the Emergency Room with serious but non life-threatening injuries.
A spokesman for the Foreign and Commonwealth Office said: "We are offering advice and support to the family of a British man following his death in Cyprus and are in contact with the Cypriot authorities."
Friends in the UK took to social media to express their sadness over Birch's passing. 
Paphos police are still investigating.