Anastasiades discusses with UN envoy Lute on the 18th of December 2018
Anastasiades met this morning once again with UN envoy for the Cyprus issue Mrs. Jane Holl Lute.
After the meeting government spokesman Mr. Prodromos Prodromos told reporters that "the consultations with Mrs. Lute continued today in the same creative and productive climate.''
The effort to formulate the terms of reference is systematic and methodical
''The President discussed with Mrs. Lute about setting the terms of reference so that negotiations can restart. The debate will continue and Mrs. Lute will return in the beginning of next year. "
When asked if there are any additional details regarding the terms of reference, Prodromou said that "configuring the terms of reference is what is being discussed. The debate is also needed with regard to general principles and details. The debate is one.''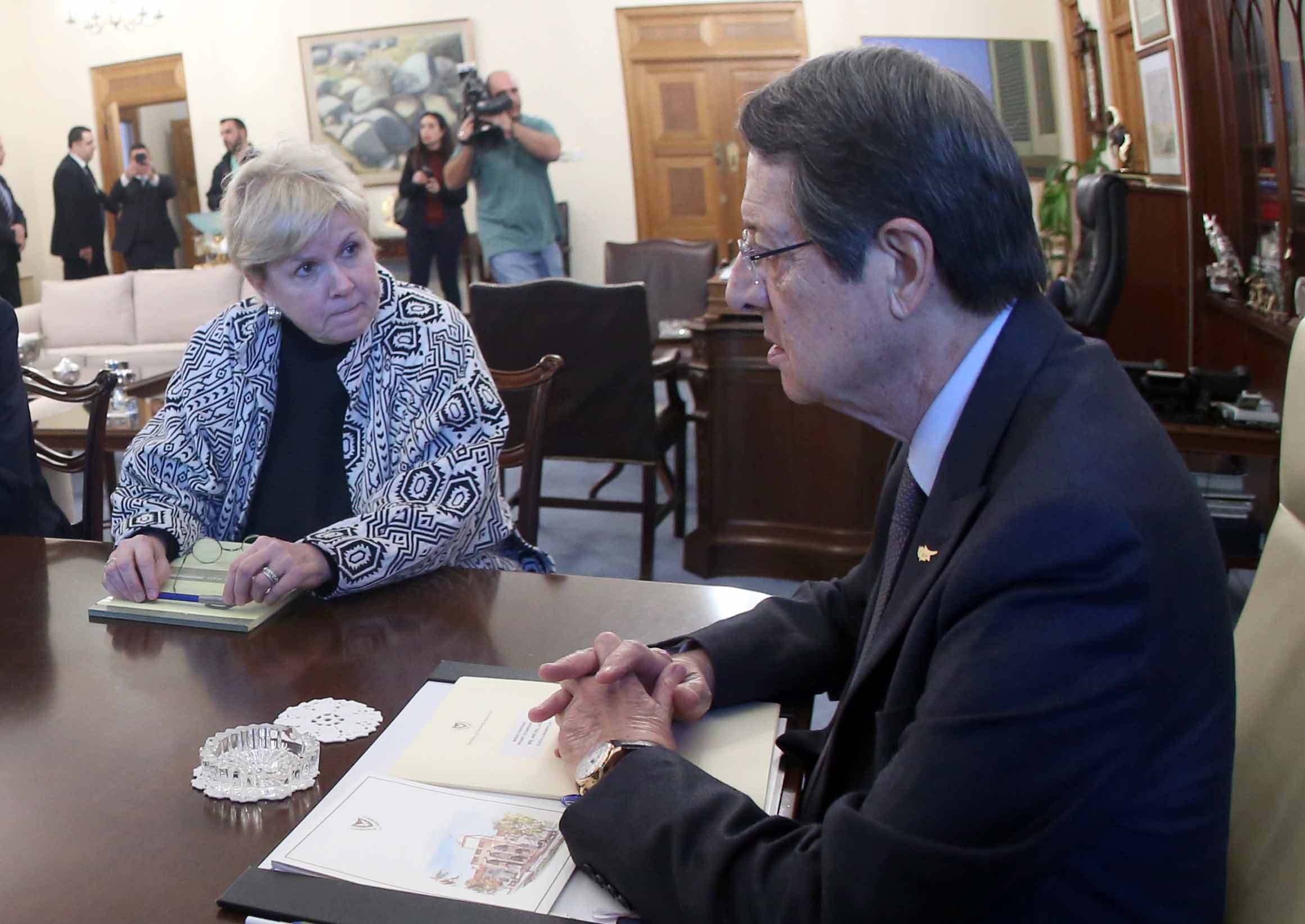 Asked whether a framework for the terms of reference has been set up, Mr Prodromou said that "the effort to formulate the terms of reference is systematic and methodical. When there is something to announce we will announce it." He added that "it is a creative and productive work".
Invited to say whether Mrs. Lute conveyed to the President a message from the leader of the Turkish Cypriot side Mr. Mustafa Akinci, the spokesman said that "Mrs. Lute has undertaken on behalf of the UN Secretary General to form the terms of reference. She does not deliver messages. "
Kathimerini reports that discussions revolved around ''satisfying the Guterres framework'' so that negotiations can begin from where they left off in Crans Montana.