Clear skies are expected to begin making a comeback by the weekend
The sunny spring days Cyprus usually sees around this time of year were nowhere to be seen on Thursday as hail and thunderstorms affected many areas of the island, with the Met Office issuing a yellow weather warning that will remain in effect until 6pm.
Layers of hail covered streets and gardens in the Sopaz area in Nicosia: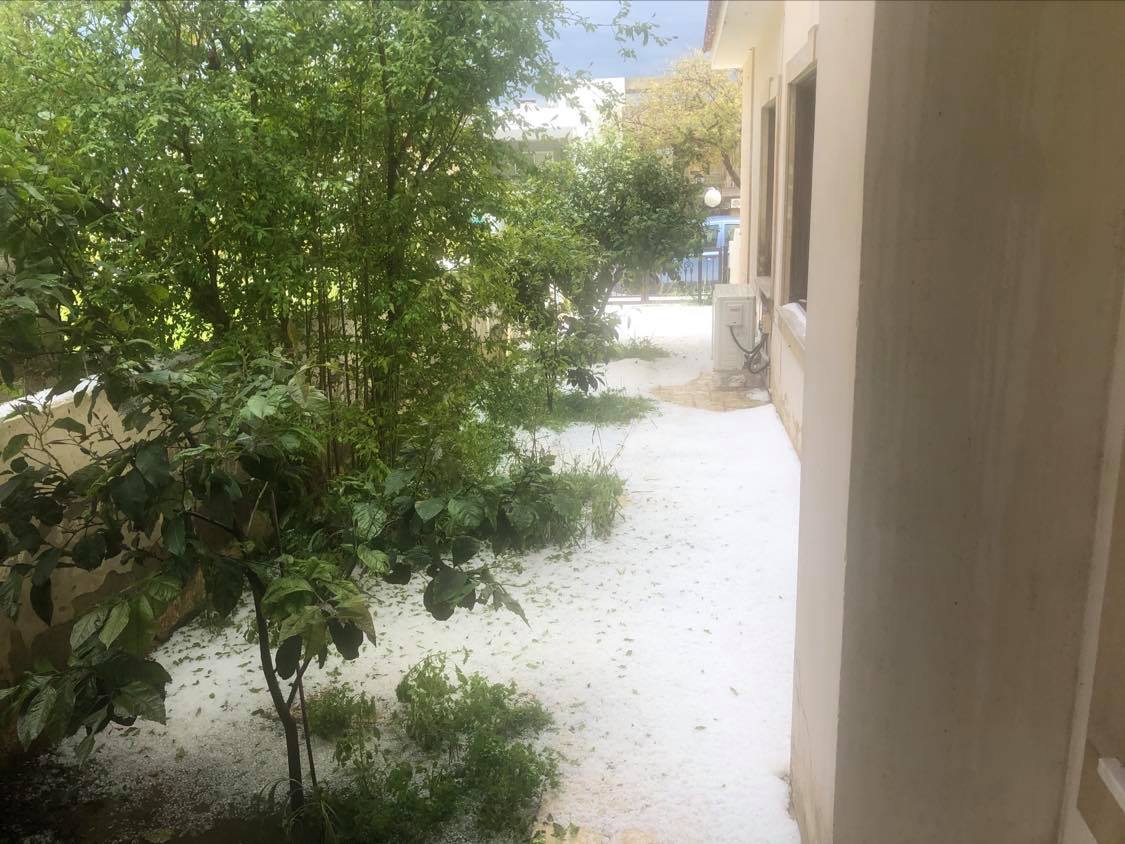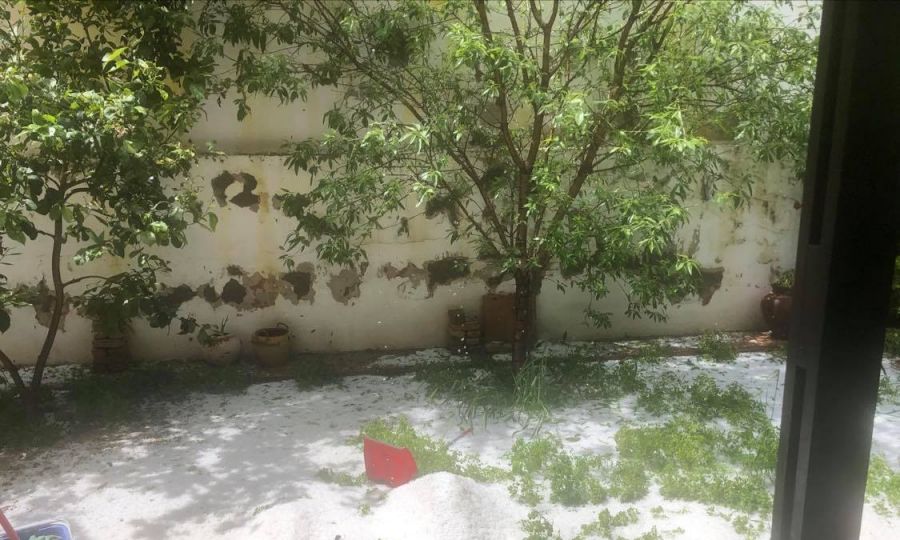 On Thursday night temperatures are expected to fall to around 8 degrees Celsius inland, while the coasts will see temperatures of around 10 degrees and mountain areas will fall to a chilly 3 degrees.
Cloudy, rainy weather is expected to continue all through Friday, with skies beginning to clear up by the weekend.