The company's CEO said a main aim is to change the Cyprus public's transportation culture whereby public transport use is minimal
The Cyprus Transport Minister Yiannis Karousos rode the bus to work on Monday, which marked the first working day of the new public transport company for the Nicosia and Larnaca districts.
Karousos tweeted that he got a taste of the new, state-of-the-art buses, while inspecting the bus routes and having a chat with passengers and staff.
Karousos boarded the bus headed for the centre of Nicosia at the transit station in Alambra, before changing line to catch the bus passing by the Transport Ministry.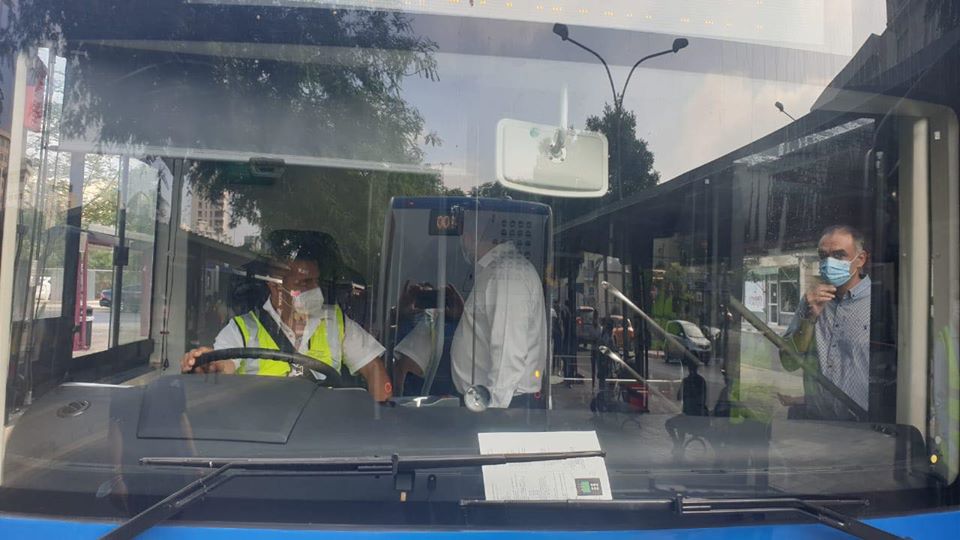 The new company, Cyprus Public Transport, took over the reins of Nicosia and Larnaca bus routes on Sunday, marking the beginning of a new decade for public transport.
The company put 220 new buses valued at over 40 million euros on Nicosia and Larnaca streets.
Cyprus Public Transport CEO, Julio Tironi, told Kathimerini Cyprus that the company's aims are to attract larger portions of the public to use public transport.
"Our strategy is to provide services that mirror the quality offered in large European countries, and then to change the culture of the Cyprus public, which to a large extent does not use public transport," Tironi said.
Just 2% of Nicosia residents use public transport. Numbers could be boosted with additional routes and shorter waiting times, as currently the public could wait for half an hour for the next bus. Tironi said the goal is to reduce waiting time to 10-15 minutes.
He added that for the time being, fares and routes will be kept as is, but adjustments are expected to be made in October.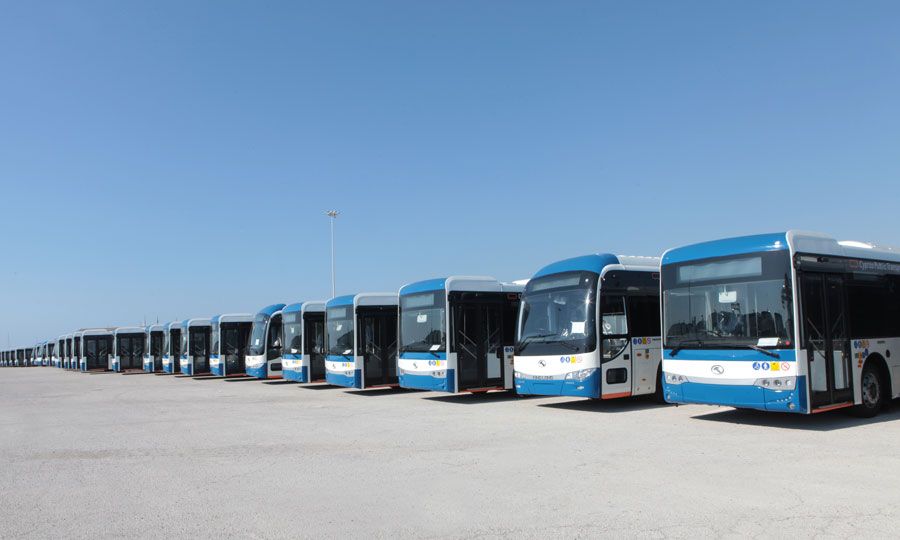 Cyprus Public Transport purchased 155 new buses from China, 35 of which serve tourism purposes, and 65 VDL-Mercedes mini-buses from the Netherlands.
140 buses will be serving the Nicosia district, and 58 will be making the rounds of the Larnaca district.
According to the company's CEO, buses are equipped with air conditioning, USB charging ports, tracking systems so passengers can easily know the location of a bus in real time, and low-emission EURO-6 engines. Additionally, from September the buses will offer Wi-Fi.
Buses are also equipped with an automatic disinfection system that will be activated overnight, and feature a special area for people with mobility problem.