File photo
In a session lasting about two hours, the National Council convened to discuss the latest developments in Cyprus's diplomatic efforts. President Nikos Christodoulides informed the Council about his recent engagements in New York, with a particular focus on his meeting with UN Secretary-General Antonio Guterres. This meeting holds significant importance as it sheds light on Cyprus's stance on the international stage.
Government spokesman Konstantinos LetymbiotisLetymbiotis addressed the media after the meeting, highlighting that President Christodoulides had not only updated the Council but also coordinated the future course of action. The presence of key political figures such as Annita Demetriou, Stefanos Stefanou, Nikolas Papadopoulos, Marinos Sizopoulos, Marios Karoyian, Charalambos Theopemptou, and Geadis Geadis underscores the gravity of the discussions.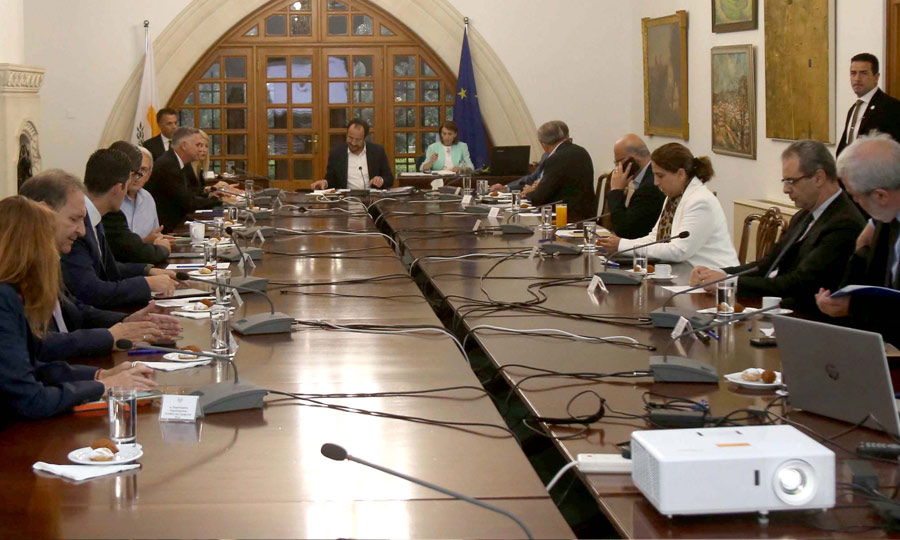 One notable attendee was former President Nicos Anastasiades, reflecting a unified approach across political lines. Additionally, Foreign Minister Konstantinos Kombos, Deputy Minister Irene Piki, and other officials participated in the meeting.
LetymbiotisLetymbiotis stressed the importance of the Greek Cypriot side's constructive stance, highlighting that the resumption of talks doesn't depend solely on Cyprus. He emphasized the expectation of the appointment of a UN envoy to explore the prospects of negotiations.
"The president of the Republic reiterated our readiness for a joint meeting with Mr. Tatar in the presence of the UN secretary-general. We believe that the appointment of an envoy by the UN secretary-general will add significant value to exploring the prospects for negotiations," LetymbiotisLetymbiotis explained.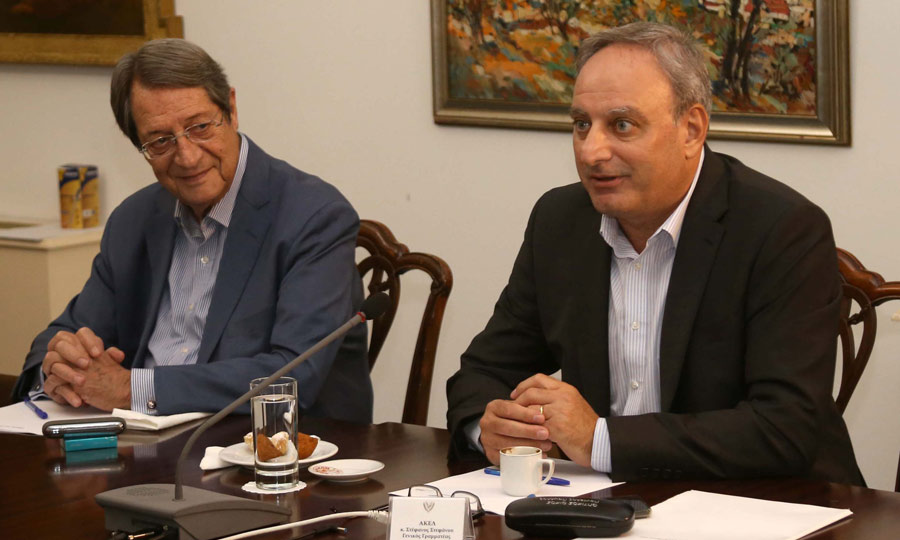 Regarding the European Council meeting in December, LetymbiotisLetymbiotis noted that issues such as Euro-Turkish relations are intertwined with the resumption of negotiations. He reiterated Cyprus's stance that the appointment of a UN envoy would be crucial and that expectations remain high.
The international community recognizes Cyprus's constructive stance, as conveyed by President Christodoulides during his speech at the UN General Assembly. LetymbiotisLetymbiotis reaffirmed that Cyprus presented clear and constructive proposals while remaining committed to the agreed basis of negotiations.
In response to concerns about potential developments involving Azerbaijan and the pseudo-state, LetymbiotisLetymbiotis underlined Cyprus's efforts to address these issues diplomatically.
Regarding measures for Turkish Cypriots, LetymbiotisLetymbiotis stated that they are prepared and will be announced when deemed appropriate by the President.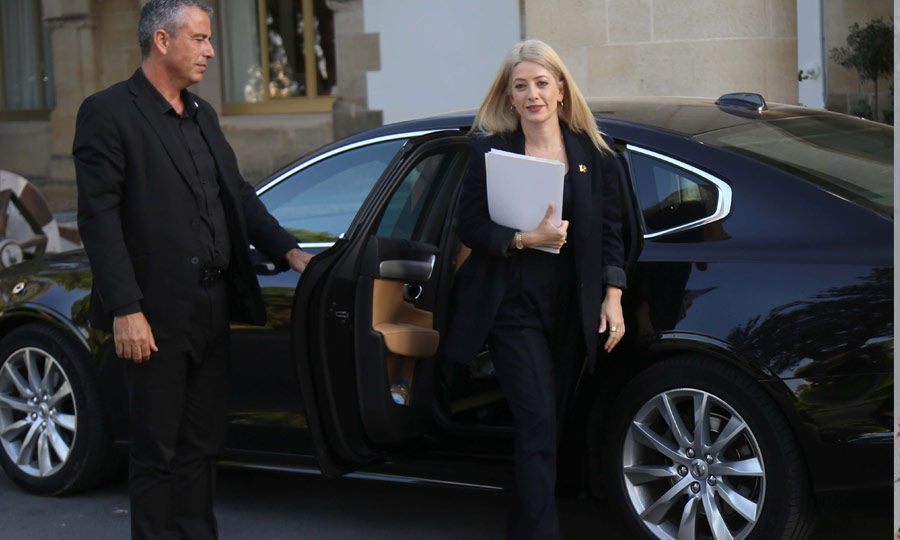 Anita Demetriou, president of DISY, emphasized the importance of adhering to the Agreed Framework, promoting a positive agenda with confidence-building measures, and collective handling to resolve the Cyprus problem.
Stefanos Stefanou, Secretary General of AKEL, stressed the need for clarity in resuming negotiations and forming a positive agenda with Turkey. He also called for the announcement of unilateral measures to build trust with Turkish Cypriots.
Overall, the National Council meeting underscored the unity among political leaders in Cyprus and their commitment to finding a just solution to the long-standing Cyprus problem.