Cypriot lawmakers to vote on US-Cyprus bill as Ukraine war rages, deal excludes weapons transfer
A bill that paves the way for further military cooperation between Cyprus and the Unites States reached the House this week, following months of media hype about the island's intent to help Ukraine with Russian-made missiles, but the specific agreement explicitly excludes weapons systems.
On Tuesday the President's Cabinet approved a bill that would allow the Republic of Cyprus and the United States to put into effect an Acquisition and Cross-Servicing Agreement that was already signed in September.
Cypriot Defense Minister Charalambos Petrides signed ACSA with American Ambassador to Cyprus Judy Garber aboard US Naval Ship YUMA. The agreement allows armed forces to increase their operational capabilities while ensuring the key goal of interoperability with allies and partners.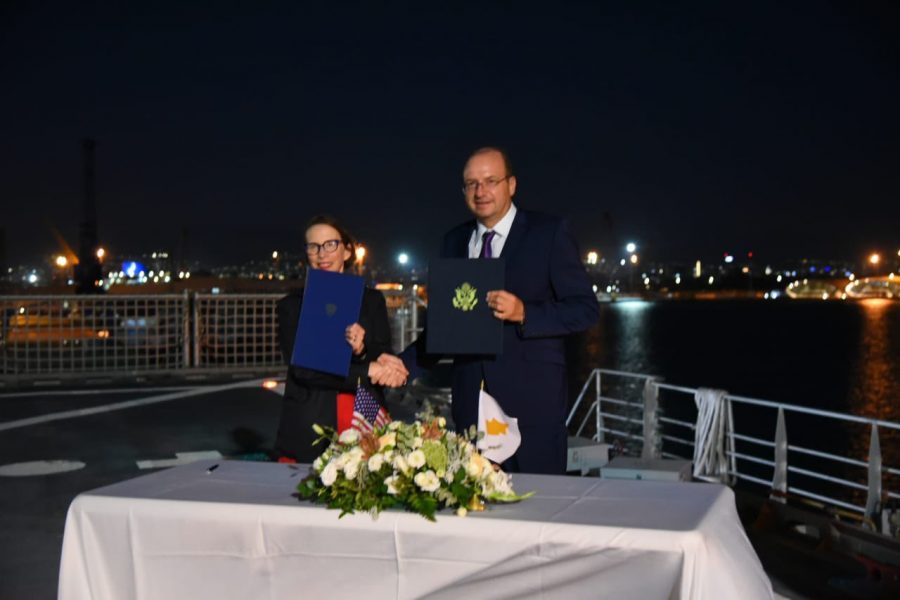 Petrides, who attended an EU Foreign Affairs Council in Brussels on Tuesday, said during a discussion on Ukraine he "expressed Cyprus' support for the new Joint Defence and Security Policy training mission to strengthen the Ukrainian Armed Forces," according to the Cyprus News Agency.
"I underlined our readiness to participate with personnel and provide training in areas where we have expertise" Petrides was quoted as saying.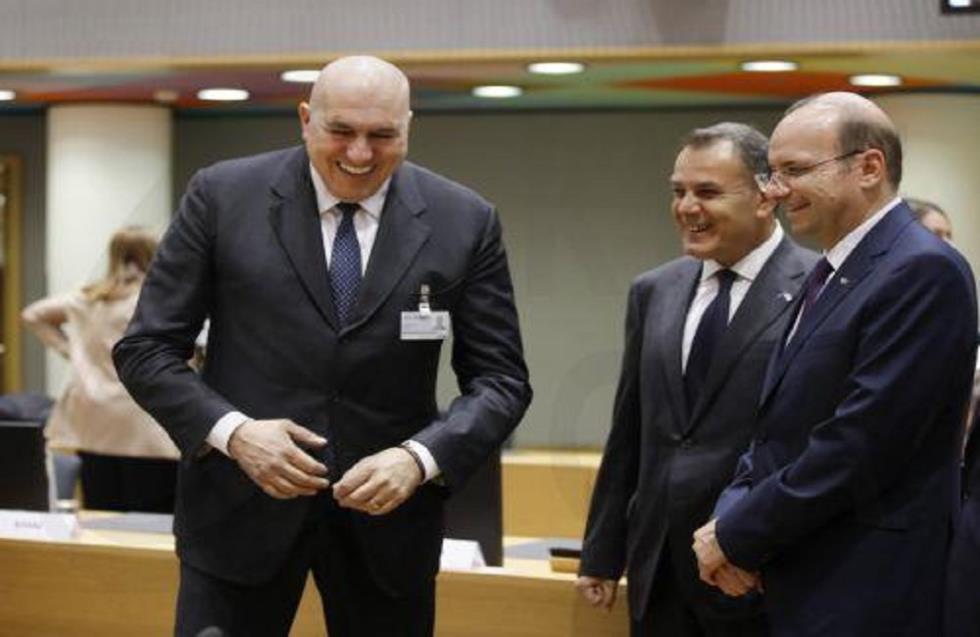 The meeting in Brussels was also joined by Ukrainian Defense Minister Oleksii Reznikov, who attended remotely, as well as NATO Secretary General Jens Stoltenberg who was present in the room.
Following the meeting, EU High Representative Josep Borrell said everything was being conditioned by the war in Ukraine, adding that member states "repeated their strong commitment to continue supporting Ukraine militarily with the means and capacities that we have and the ones that we will build."
According to ACSA provisions known publicly, weapon systems, guided missiles, and other major end items of equipment are not eligible for transfer under the specific agreement
"This war is a war of logistics, it is a war where supply chains matter a lot and critical equipment – such as battle-tanks, artillery, and, especially, air defence systems – are vital," Borrell said.
Cyprus was recently seen as a potential supplier of Russian-made weapons to Ukraine, with The New York Times last month suggesting Nicosia had been actively discussing better replacements from Washington in recent meetings where Kiev also came up as a topic of discussion.
Cypriot President Nicos Anastasiades later clarified his country will not send weapons directly to Ukraine but also did not rule out a swap through a third country that was willing to replace Russian-made systems with modern armaments.
The Cabinet secretary has not issued a report on the bill that was approved on Tuesday but according to Philenews the draft was already in the hands of Cypriot lawmakers and it was based on previous agreements. 
According to ACSA provisions known publicly, weapon systems, guided missiles, and other major end items of equipment are not eligible for transfer under the specific agreement.
ACSA basically spells out terms and conditions for logistic support, supplies, and service, such as food, water, billeting, transportation including airlifts, petroleum, oils, lubricants, clothing, communication services, medical services, ammunition, base operations support, storage services, use of facilities, training services, spare parts and components, as well as repair, maintenance, and port services.
The deal also forbids the unauthorized disclosure of classified information, including anything shared orally, visually, electronically, or wirelessly through near-field magnetic induction.