Shemaine Bushnell Kyriakides
This year's Digital Agenda Summit did not disappoint.  Speakers from all parts descended on Nicosia to present their views on technology, AI, generation 'Z', our future work environment, the changes to our health management and where we are heading in the future.
One of the main highlights of the Summit was a presentation by Ken Segall on the power of simplicity and the success that Apple and Steve Jobs, in particular, achieved from this basic concept.  The man behind the 'i' in the iPhone, iMac and iPad spoke to a packed auditorium, telling stories of his time as an employee at the world's most innovative company of our generation.
"I think most companies or individuals don't stress simplicity because they think it's so obvious. Of course, we like simpler things, but we seem to be concerned more with processes and various levels of complicated things" says the soft-spoken author of 'Insanely Simple', "I think it takes a special kind of person to sort of cut through all that stuff. In my life, I've only worked with a couple...who can say this is what we're gonna do and Steve Jobs was one of those people."
Interestingly enough, the complicated issue of AI vs. the human touch was addressed by tech journalist Jeremy White, who described how AI was changing the medical arena by diagnosing cancer patients just as well as actual doctors.  Some say even being able to predict the lifespan of a cancer patient.  It begs the question, will robots want our jobs in the future?
Joao Adao talked about how Generation 'Z' was changing the face of job markets around the world.  The former Managing Director for Facebook, Instagram and WhatsApp in South America emphasized the need for companies to change their culture or risk becoming obsolete.
"They have to digitally transform because the world has changed and because the rate of change has increased. And because what got companies to their success 10 years ago has nothing to do with what they need to do 10 years from now," according to Mr. Adao.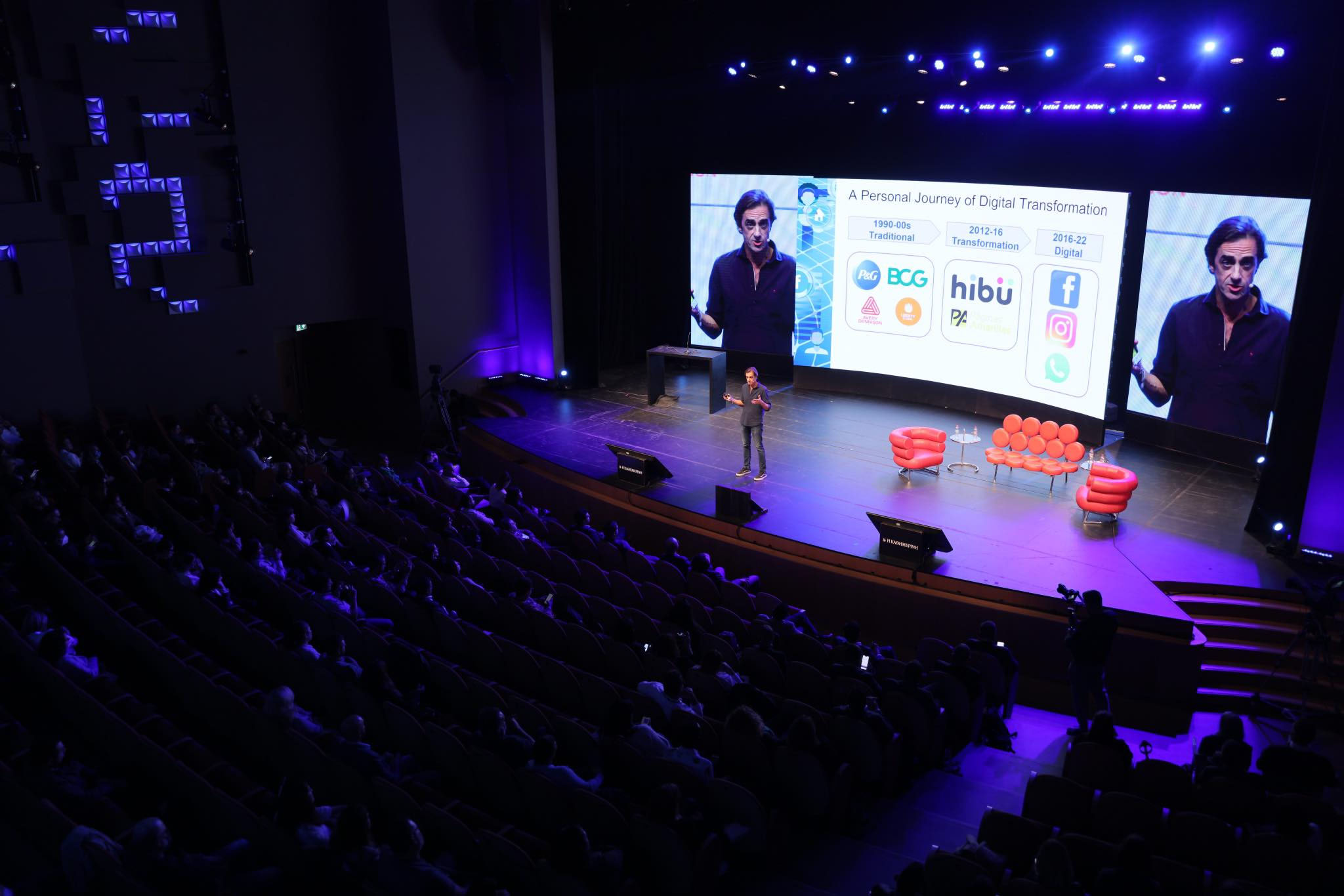 And while it was important to understand the need to adapt to an increasingly digital world, the fact that humanity could be wiped out by the effects of climate change once again came to the fore.
Co-founder of the Solar Movement, Marjan van Aubel, introduced the audience to her furniture designs that were not only beautifully elegant but could also harvest solar power through cells built into each piece.  Just think of your dining room table as a beautiful large-size solar battery where you can charge your electronic devices while you eat.  Unique to say the least.  When asked if she was the first designer of her kind, she responded, "I mean furniture, yes maybe, but I show also some examples of how we did it in the 50's, for example, we had radios and calculators and stuff.  (Solar) Consumer products have been around for some time, but furniture maybe I'm the first one".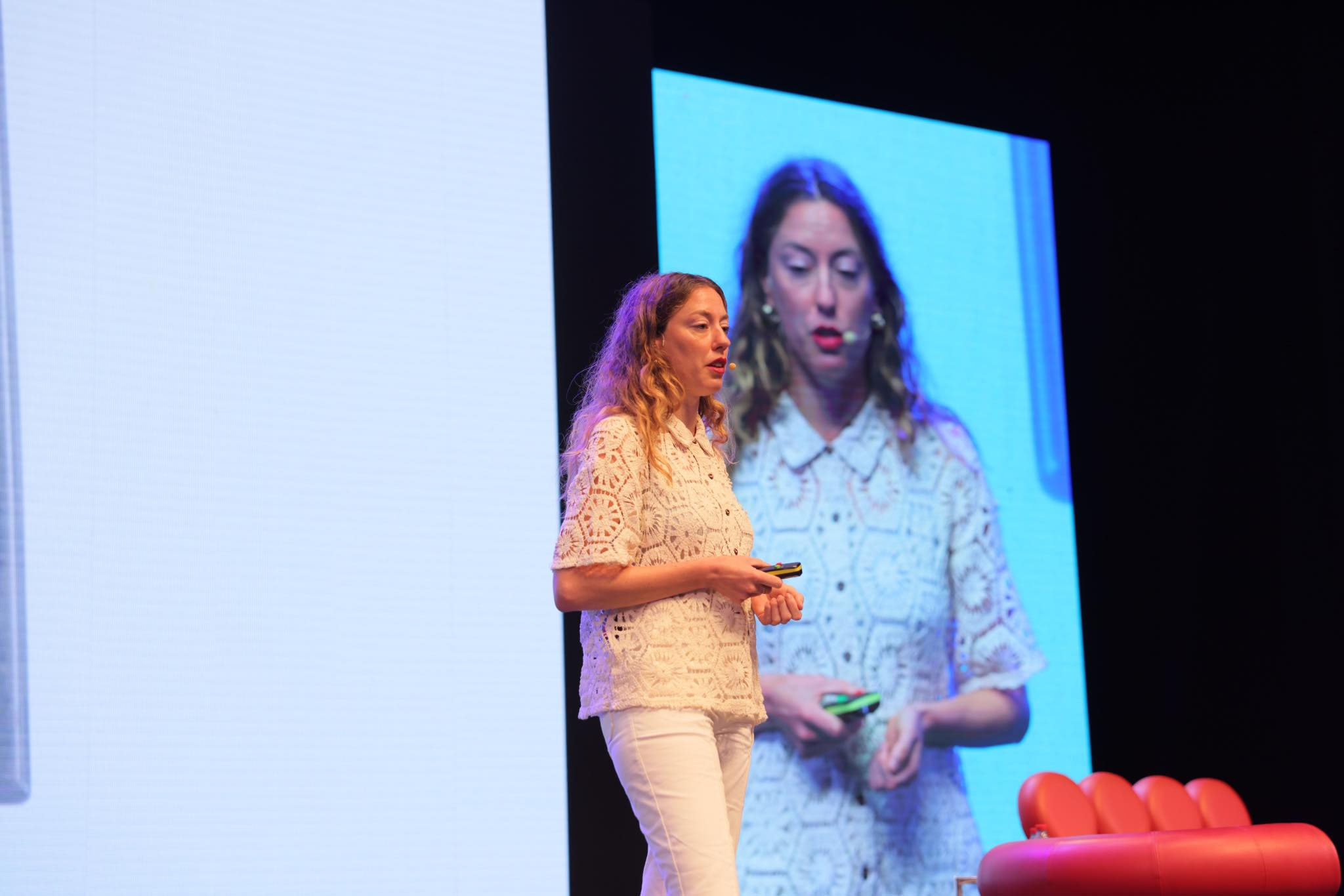 Speakers such as Dr. Maria Terzi discussed how we could protect ourselves from our "eavesdropping" phones, and Deputy Minister of Research, Innovation and Digital Policy Kyriacos Kokkinos presented the government's plan to consolidate all of the state's websites into a one-stop-shop.
But the day was not complete without a debate among the three presidential frontrunners Averof Neofytou, Andreas, Mavroyiannis and Nicos Christodoulides.  Moderated by Digital Agenda's founder, Demetris Lottides, the candidates discussed the issues plaguing Cyprus today and the future of digital democracy in the country.
In a nutshell, Averof Neofytou emphasized the need for government services to be accessible through mobile phones by 2025, Andreas Mavroyiannis wants to stop the "brain-drain" of Cyprus, while Nicos Christodoulides stressed the need to broaden the economy's productive base by moving out of a service industry culture in the country.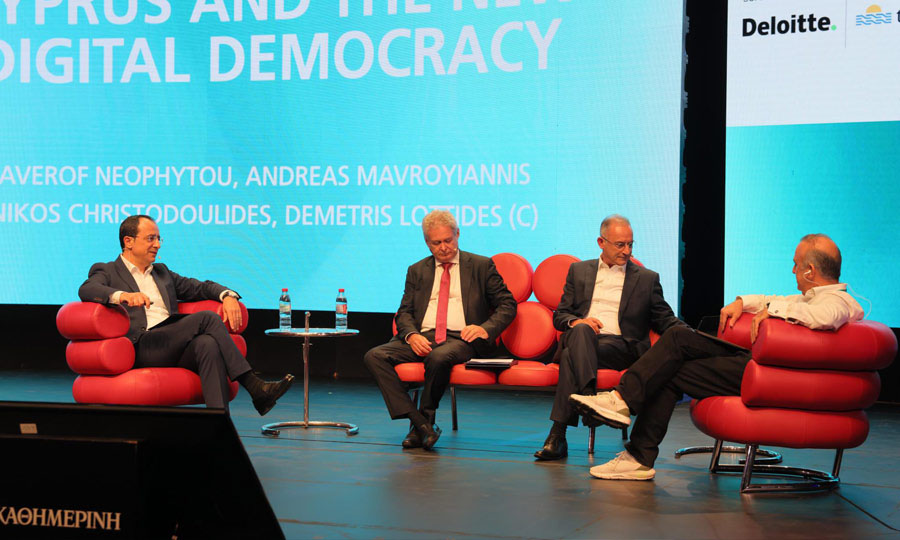 With 1091 attendees, it's a spectacular event not to be missed.  See you next year on October 17th, 2023.