Ayia Napa Marina has proudly welcomed its first SUPER CRUISE SHIP ''Rhapsody of the Seas'', following the first cruise ship to anchor at the marina on 29 May. ''Rhapsody of the Seas'' anchored at Ayia Napa Marina on 20 September 2022 at 7 am, transporting almost 3,000 passengers and crew. Passengers had the opportunity to visit monuments, traditional sites, and beaches in the unoccupied Famagusta district, as well as the Ayia Napa Marina Commercial Village.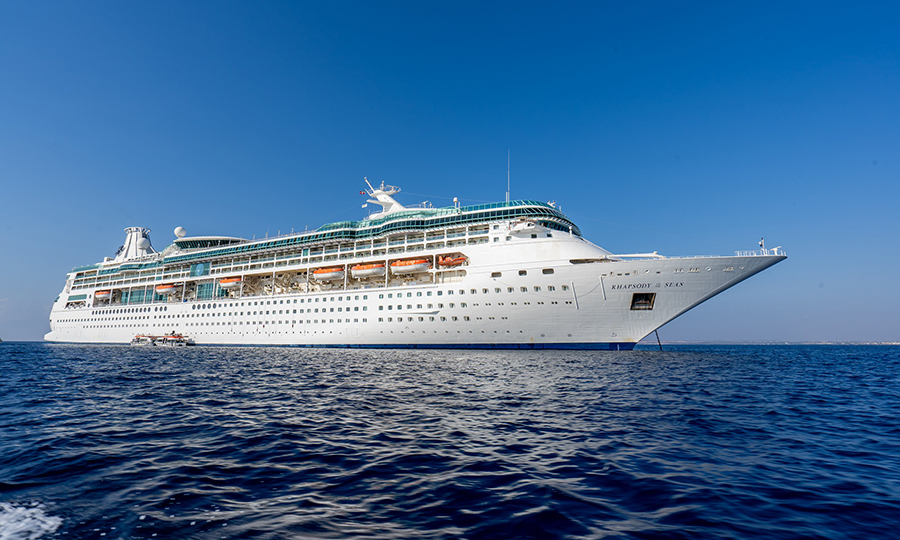 The occasion marks another significant milestone for Ayia Napa Marina, highlighting its role as a major port of call for cruise ships, while paving the way for further development in the unoccupied Famagusta district, especially during the critical autumn and spring months when tourism declines.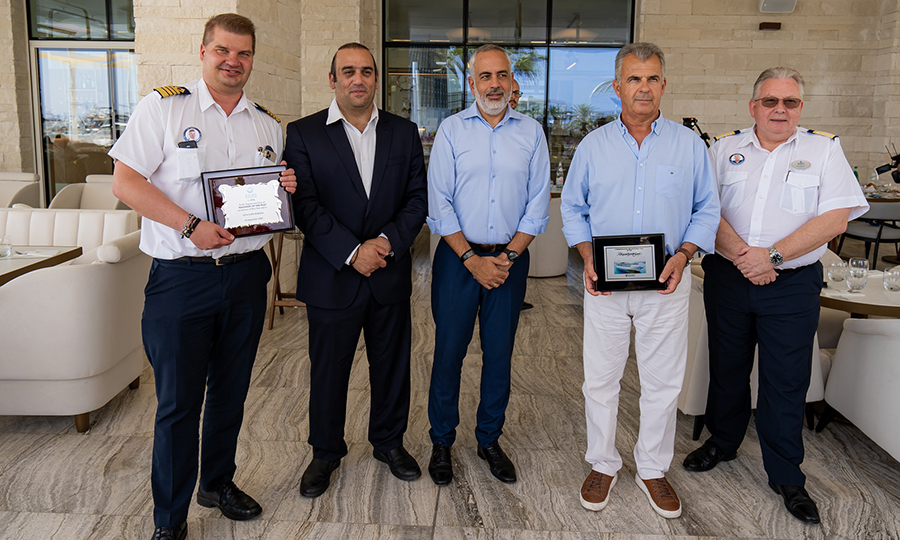 The Ayia Napa Marina management is continually striving to establish the iconic project as a key maritime destination in the Eastern Mediterranean, and most notably, as a significant development hub in the unoccupied Famagusta district for the benefit of the Cyprus economy as a whole.
A simple ceremony welcoming the cruise ship captain and officers was attended by Ayia Napa Marina representatives including CEO Stavros Caramondanis and Marina Director Costas Fitiris, as well as the Minster of Transport, Communications and Works, Yiannis Karousos, the Deputy Minister of Shipping, Vassilios Demetriades and Ayia Napa Mayor, Christos Zannetou. They all expressed their satisfaction that Ayia Napa Marina is now a major port of call for cruise boats, following tireless efforts by the Ayia Napa Marina management and competent ministries and services.
Ayia Napa Marina, designed to provide excellent service to boat owners of all sizes, is an official port of entry to the Republic of Cyprus, and the first ISO 13687-1 certified marina on the island, offering world-class top-quality services and facilities. Recently, the marina was awarded a Blue Flag, an international symbol of quality that encompasses over 50 countries from across the globe, awarded to organised beaches and marinas in accordance with strict criteria relating to organisation, cleanliness, environmental management, and public services.
For more information about Ayia Napa Marina services call (+357) 23 300 560 or email marinacs@marinaayianapa.com                           
INFORMATION ABOUT AYIA NAPA MARINA
Ideally located between the beaches of Ayia Thekla and Makronissos, Ayia Napa Marina features 220 spacious luxury apartments in two impressive twisting towers, 35 luxury villas, a marina with significant mooring capacity and world-class yachting facilities for 600 yachts, a boatyard, and a series of select shops and restaurants, offering top-class services and amenities for those living in, and visiting, the Marina.
For more information, visit marinaayianapa.com