Exness was one of the lead sponsors of the Linq Conference, which took place on October 13 and 14, at Minthis Hills Resort in Paphos. The Linq Conference is considered the Mediterranean's leading tech conference, bringing together industry thought leaders and executives, investors, policymakers, and tech lovers, so they can learn the latest developments in the tech scene and network. 
The two-day event featured speeches from world-renowned tech leaders and innovators, workshops designed to meet tech leaders' needs, networking using an AI-based matching tool called Brella, and an executive dinner on the premises of a 12th century monastery. At the event, Exness' Alexander Mokryak, Machine Learning Team Lead, gave a speech with the title ''From ML Model to ML Product'', while Roman Smirnov, Senior ML Engineer, was the speaker of ''Transformers for users' time series data''.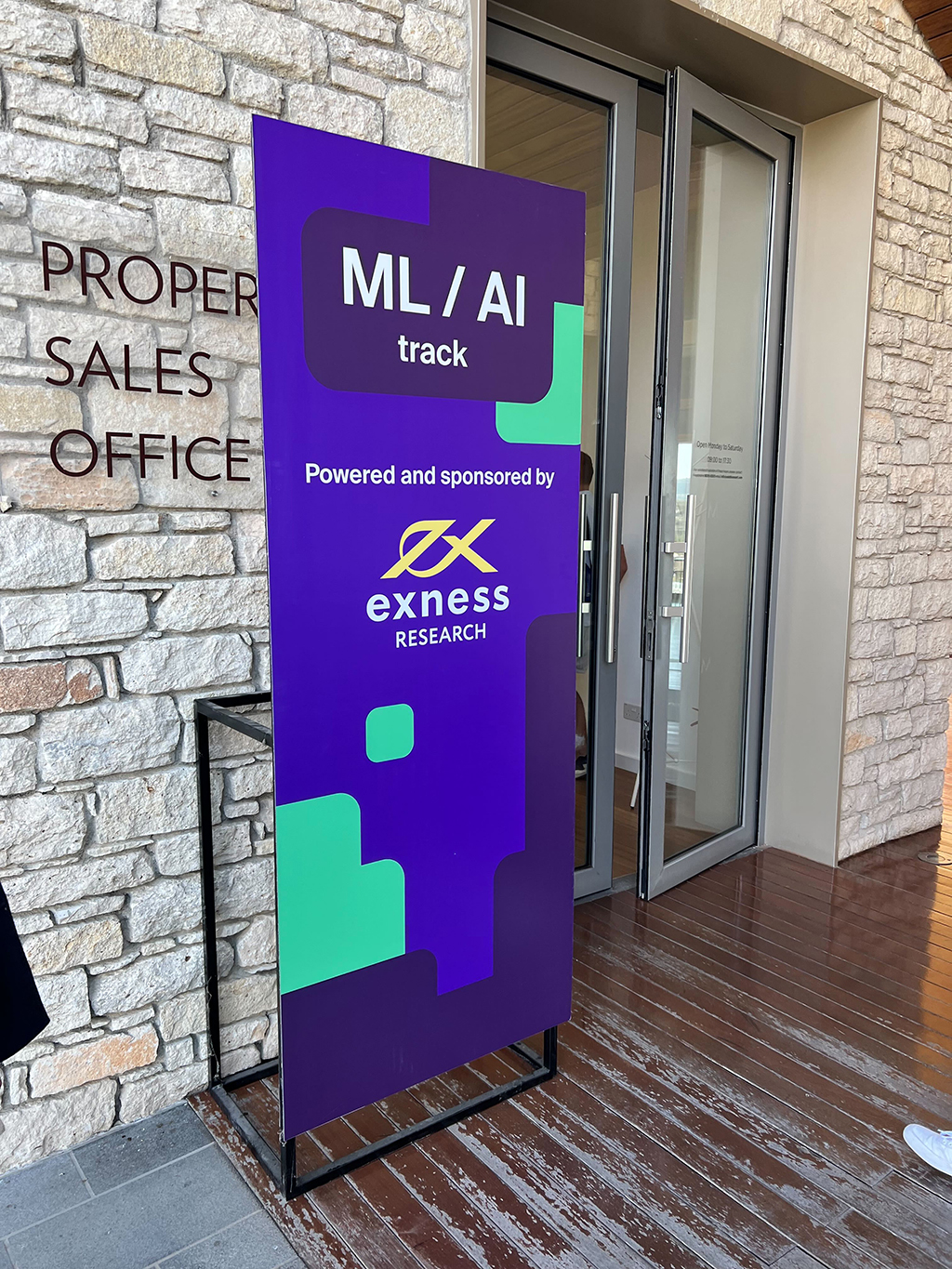 ''We are incredibly proud to be sponsoring the Linq Conference, an event that contributes to establishing Cyprus as a tech hub in the Mediterranean region. We, at Exness, are very tech-driven and invest heavily in research and development, especially in data analysis and machine learning. Therefore, to be part of such events that lay the groundwork for more developments and discussions on technology in Cyprus, is exciting and inspiring, to say the least", Alexander Mokryak commented.
Exness is a global multi-asset broker which uses a unique combination of technology and ethics to create a favorable market for traders and raise the industry benchmark. Exness' ethos and vision revolve around the concept of offering its clients a frictionless trading experience, by bringing to life the financial markets in the way they should be experienced. Exness' identity and commitment to the two worlds of technology and ethics, as well as its loyal client base which counts hundreds of thousands of active traders every month, are key drivers of the global brand. Today, Exness records over $2.5 trillion in monthly trading volume and has set its focus on a strategic expansion to new corners of the world.