For the fifth consecutive year, EY Cyprus was named Transfer Pricing Firm of the Year by the International Tax Review (ITR) in recognition of the high-quality tax services offered.
The ITR European Tax Awards, which took place in London, on September 27, 2023, are held annually aiming to recognize distinguished tax service providers from the Europe, Middle East and Africa (EMEA) region. EY Cyprus takes part in the Transfer Pricing Firm of the Year award since 2019 and has been awarded with this recognition every year since then.
EY Cyprus, the fastest growing professional services company in Cyprus, provides a wide range of tax services, ranging from direct to indirect taxation, and is recognized by its clients in Cyprus and abroad for its outstanding record and expertise and for creating functional solutions to complex tax issues.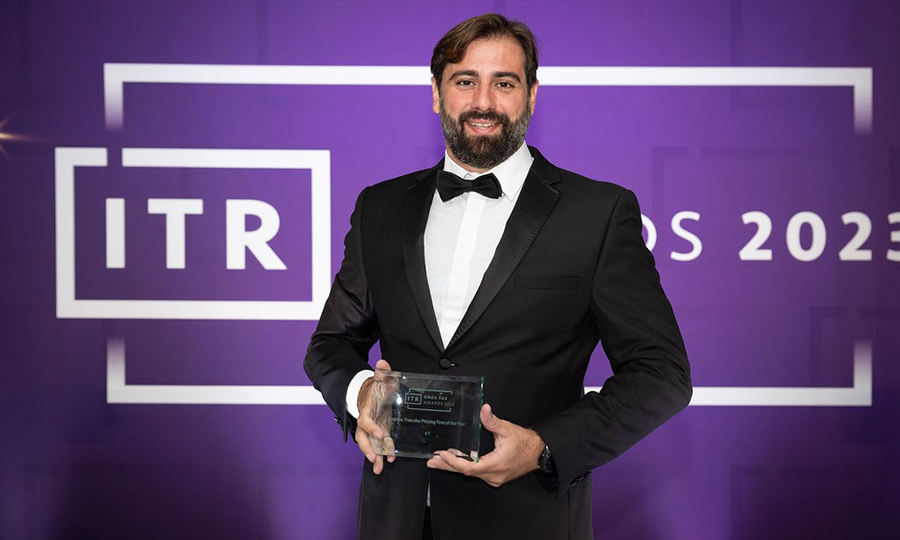 Commenting on the award, Philippos Raptopoulos, Partner, Tax and Law Leader of EY Cyprus, stated: "Receiving this prestigious award for five years in a row is no small accomplishment. This recognition confirms the trust our clients place in our organisation and is an endorsement of the hard work, dedication and expertise of our teams. We will continue to invest in cutting-edge technology and to attract the best talent in our field, in order to continue fostering transparency and reducing tax-related uncertainties, while further improving the level of tax services that the market in Cyprus and beyond has come to expect from EY."   
Charalambos Palaontas, Partner and Head of Transfer Pricing at EY Cyprus, expressed his pride and gratitude, saying, "Winning the ITR Tax Award for Transfer Pricing for the fifth consecutive year is a testament to the dedication and expertise of our team, which now exceeds 20 members. We are proud to be recognized as leaders in this field, and we remain committed to delivering exceptional value to our clients by providing innovative solutions that address their transfer pricing challenges."
EY Cyprus through its international network provides tax advisory and compliance services in a wider geographic span, applicable to a range of sectors and in accordance with client needs.